Everything You Need To Know About The Toyota Crown coming to the US
One of Japan's most famous Toyota lines, the Toyota Crown, is debuting this July 15th with a new model coming to Japan, China, and, lucky us, North America. So if you're in the market for a new car or you're a die-heart Toyota fan, Toyota of Clermont is here to give you all the details we have on the Toyota Crown release coming to the US.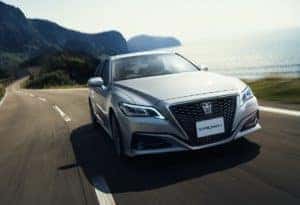 The History of the Toyota Crown
The Toyota Crown model was introduced in 1955 in Japan and has maintained its popularity from then to the present day. It was the first passenger car to be developed and built-in Japan. Also, It is one of the few current Toyota models with its own stylistic distinctions with a crown emblem on the grille and steering wheel. So it's not surprising that this long-running Toyota model has finally found its way to the North American market. 
What We Know about the Toyota Crown
Toyota hasn't given us any details on the upcoming Crown. But, rumor has it, there are patent images that have recently come out showing a completely new model that is leaning over to being a sedan that looks like a crossover silhouette with modern elements like in the Toyota BZ4X. The expectations for this all-new Clermont Toyota Crown are high since it's looking to replace the recently discontinued Clermont Toyota Avalon. 
Elevated Riding with Modern Elements in this Ride
Many modern elements are featured in this all-new Clermont Toyota debut. It speaks to the luxury side of the car market with elegant details and an overall modern sleek style. The front of the car has a two-tone theme on the bumper and hood. The elevated trapezoidal grille panel features the crown emblem that is a staple to this Clermont Toyota car. The LED headlamps have a modern twist similar to the Toyota BZ4X. We can expect it to have a more spacious area than the Toyota Avalon sedan, with advanced tech features that every driver needs and wants for an elevated driving experience in Clermont, FL. 
Other features that are rumored to be on the all-new Toyota Crown.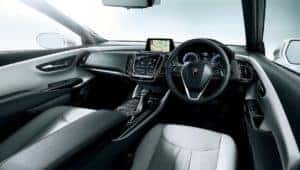 Let's get into it: 
2.5-litre four-cylinder dynamic force hybrid

Plug-in hybrid model similar to the RAV4 Prime

Front-wheel drive will be standard

all-wheel-drive is tipped as an option in the PHEV
And more exciting features will be released online at the Toyota Debut on July 15th, 2022! 
When will dealerships in the US get the Clermont Toyota Crown? 
You can look forward to this exciting model coming in 2023. However, we aren't sure exactly when in 2023. There will also be plenty of new redesigns like the Toyota Sequoia and hybrid models coming out for the 2023 lineup. 
Shop Online and Customize your next Car in Clermont, FL
This exciting new ride should arrive at our dealership sometime next year! However, in the meantime, We have plenty of models you can customize to your liking. So, shop online or see for yourself in person – visit Toyota of Clermont at 16851 State Road 50, just west of the Florida Turnpike. Call us for additional information at (352) 404-7000.