New Toyota Technology in the Works
As a company, Toyota is always making great strides in the auto industry and beyond. Recent investments in ventures like renewable fuel sources, electronic-drivetrains, and driver-less cars have solidified Toyota as a driver of the future. With everything Toyota has a hand in, it can get difficult to keep track of all the new and different Toyota technology making its way into the world. Luckily, Toyota of Clermont is here with a condensed guide on the most recent Toyota technology so you can stay up to date on all things automotive and Toyota.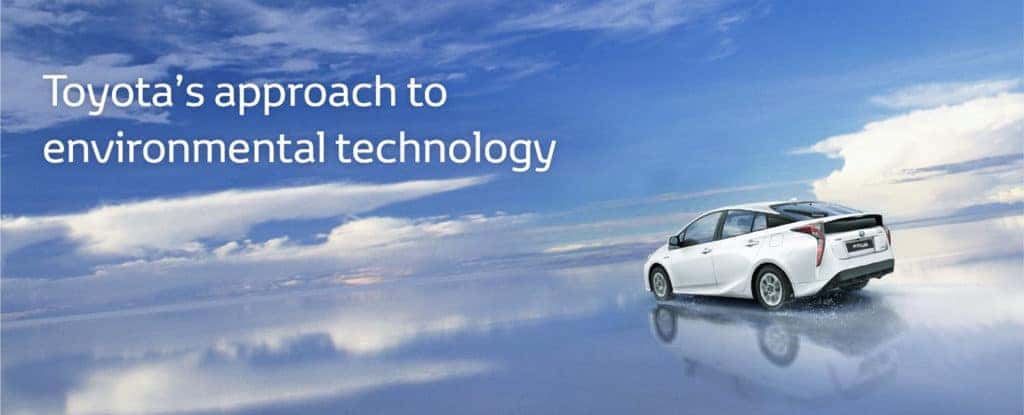 What's New with Toyota Technology
A Solar-Powered Prius
The Clermont Toyota Prius made waves as the first-ever hybrid to ever take to the roads. Today, this iconic vehicle has seen a number of feature and technology updates. The newest addition to this timeless hybrid is solar-power tech. In a partnership with Sharp, Toyota has outfitted a Prius Prime plug-in hybrid with 0.03mm thick solar panels. These panels have been affixed to surfaces like the hood, roof, rear windshield, and trunk lid. This new Toyota technology was used in 2016 in a Japan-only release Prius PHV but has since improved and can score the Prius Prime an extra 27 miles on its range. Plus, the solar cells can charge the vehicle as you drive.
A Toyota MR2 EV
With the return of the Toyota Supra and all its glory, Toyota is poised to release a new rendition on an old-favorite. Many experts speculate that the Clermont Toyota MR2 is due for a return and we're thinking it may be released with EV Toyota technology. There aren't many details surrounding this rumor, it's only speculation at this point. But we're pretty confident in this prediction and believe that EV Toyota technology will have advanced well enough in a few years to make a fully-electric MR2 feasible. We expect it to be released by or after 2024 for about the same price point as the new Supra.
A new Hot-Hatch Toyota Yaris
Who doesn't love a good hatchback? The Corolla Hatchback has been a hit so far this year and we may be seeing an all-new take on the Clermont Toyota Yaris sooner than we think. The Toyota Yaris Hot-Hatch could make its way to North America for the next model year or two. The new model is likely based on the Yaris GRMN, a Toyota Gazoo Racing design, and will feature both a performance and hybrid option. This new piece of Clermont Toyota technology will likely be available overseas and possibly the U.S. depending on demand.
New Toyota Tundra Spotted
Photographers recently spotted a camouflaged Toyota Tundra! While it's difficult to discern the finer details of this new truck, we can see a new front bumper design. Rumors are that the new Clermont Toyota Tundra will feature a new hybrid electric drivetrain and achieve close to 450 horsepower with a twin-turbo 3.5-liter V6 engine. It's likely this new Tundra will be released for the 2020 or 2021 model year.
Needless to say, we're excited to see this new Toyota technology make its way to Toyota of Clermont. It'll be here before you know it and you can always find updates right here on our blog! Stay up to date with us and give us a call at (352) 404 – 7000 for more details.