Top Best Things to do in Clermont, Florida: Food Festivals
Fall is a time to gather with your family and friends for quality time, and what better way than with food festivals! Here at Toyota of Clermont, we not only love our Toyotas, but we love taking our sleek rides on adventures. So, if you're looking for fall food festivals in Clermont, FL, this 2022 fall, we have a list for you.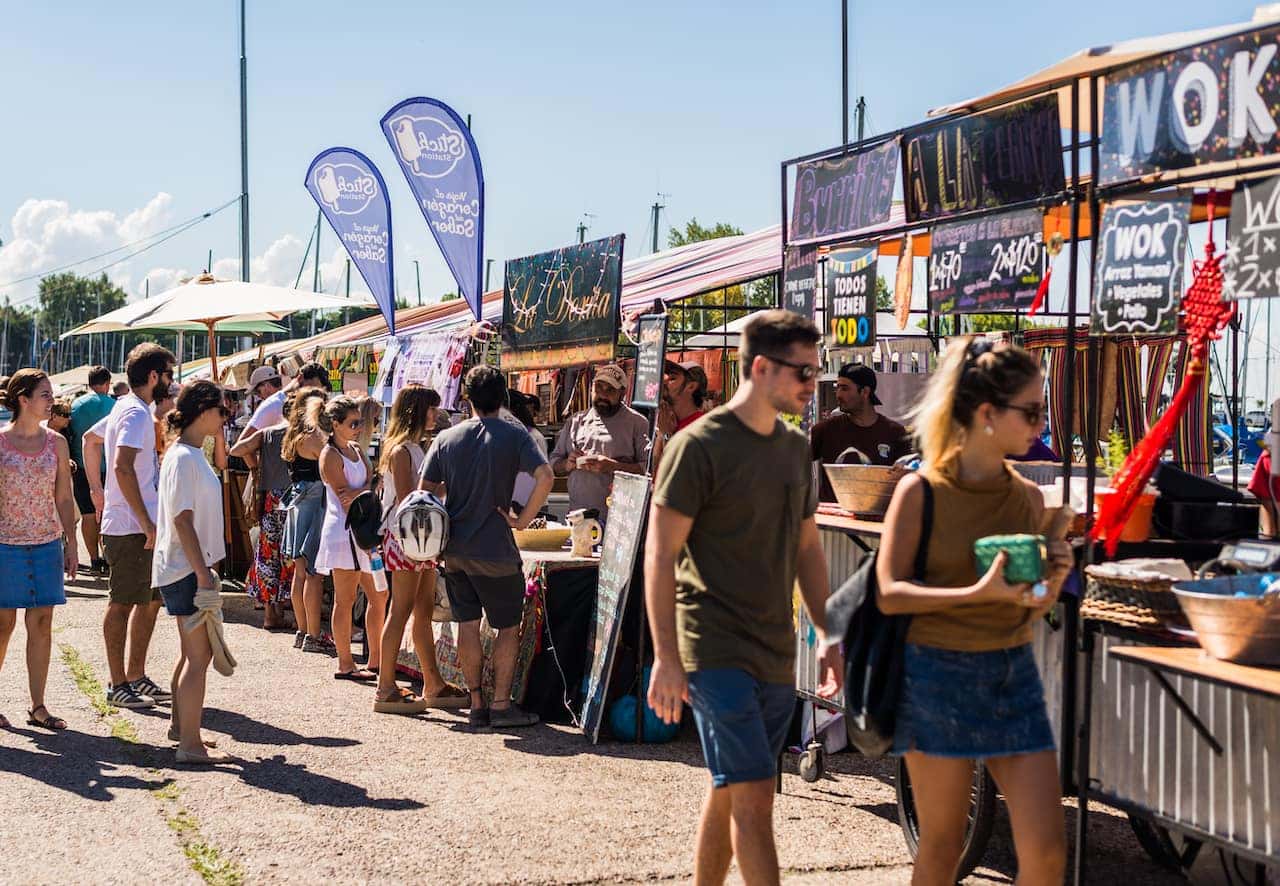 Food & Wine Festival at Epcot
When: July 14 – November 19, 2022
Where: Epcot at Disney World
What you can expect: Epcot has a food and wine festival that happens every year. It's your kind of food festival if you love the thrill of amusement parks and authentic food from all over the world in one fun location. You'll have to buy a Disney pass to go into this food festival, which allows you to enjoy fun park rides like Remy's Ratatouille. In addition, there are 30 food booths from different countries worldwide. 
Vegan Fall Festival 
When: October 22, 2022 from 10:00 a.m.- 6:00 p.m
Where: 214 North Eola Drive Orlando, FL 32801
What you can expect: If you're interested in vegan food and love fall, this festival is for you. Many vegan vendors include local businesses, art, crafts, food, drinks, and a live DJ during the event. It's free for entry. 
Oktoberfest Celebration
When: Saturday, Sep 24, 2022 at 12:00pm
Where: 16016 New Independence Pkwy #100 Winter Garden, FL 34787
What you can expect: There will be plenty of opportunities to celebrate Oktoberfest in Winter Garden with a dunk tank, food specials, a yodeling competition, and a stein-holding competition. In addition, the Brussels Sprouts Polka band will be at the Oktoberfest Celebration. 
1st Friday Food Trucks
When: OCTOBER 7 @ 5:30 PM – 9:00 PM
Where: Downtown Clermont 650 W. Montrose Street Clermont, FL 34711 United States
What you can expect: Get ready for so many food trucks with Clermont's first Friday tradition. It's a great way to gather your friends and family for live music and delicious food every month. You can expect a different experience with various cuisines every month. 
Harvest festival
When: October 30, 2021, 10 am- 4 pm
Where: Downtown Clermont 685 W MONTROSE ST CLERMONT, FL 34711-2120 
What you can expect: Join in Downtown Clermont for the annual Downtown Clermont Harvest Festival that will happen right before the spookiest day of the year. It will feature 100 vendors, food trucks, a costume contest, and plenty of great music. You can decorate your Clermont Toyota with a spooky trunk or treat before heading out!
Sunday Farmers Market
When: OCTOBER 23 @ 9:00 AM – 2:00 PM
Where: Downtown Clermont Farmer's Market at W Montrose St. Clermont, FL 34711 United States
What you can expect: The farmers market is a great way to enjoy the outdoors and shop for local produce, meat, honey, eggs, seafood, gifts, and more! There will be around 40 vendors to enjoy. Visit our parts store and buy a cargo space organizer before heading out, so you can pack all of your goodies away in an easy way. 
Schedule your routine service before you head to the food festivals!
We would love to help schedule an appointment before you head on the roads for a fun time at a food festival! So give us a call at (352)404-7000. We're open seven days a week for your convenience at 16851 State Road 50 in Clermont, FL 34711.