How to Get Your Ride Ready for Spooky Season
It's the most wonderful time of the year, and no we're not talking about Christmas. Spooky season is in full swing and it's time to bust out the halloween decorations, drink PSLs, and wear sweaters (maybe not that last part because we live in Clermont). If you're like us (SUPER enthusiastic about Halloween) and you've already decorated your house and you're looking for another way to scratch that Halloween season itch, we've got just the idea for you. Adding halloween decorations to your Clermont Toyota car! Sounds crazy, right?
If you're interest has been piqued by our wonderful idea, we have a guide right here that you should check out on how to best decorate your ride in time for Halloween!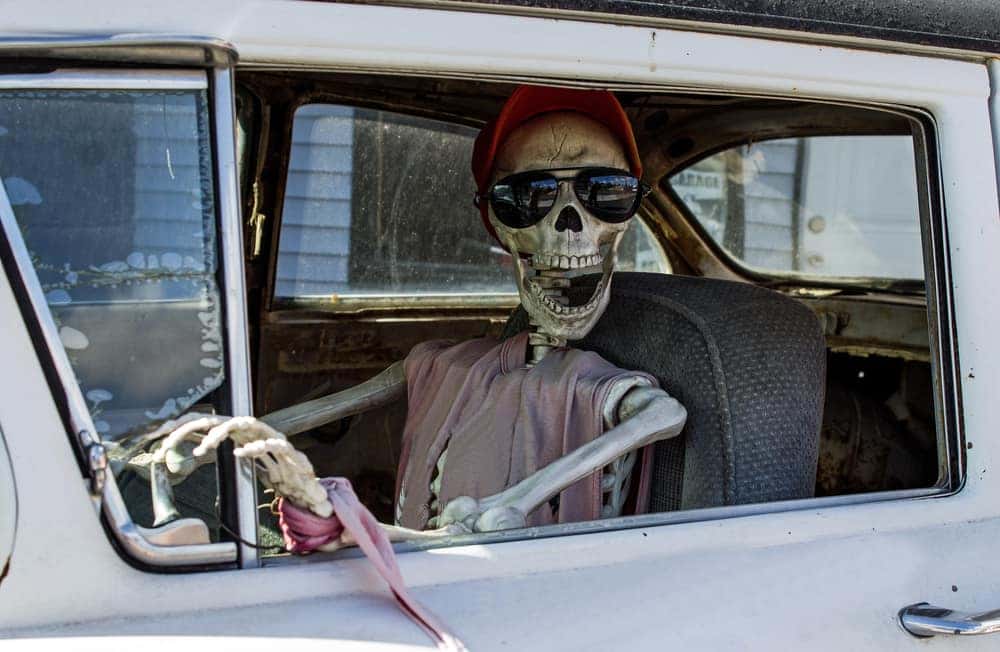 How to Add Halloween Decorations to Your Ride
1) Devise Your Ideal Theme
Every great decoration plan is centered around a theme. If your kids are big Halloween fans, you might want to try out something more cutesy. Or you could always go the slasher-movie route or gore or whatever you'd like. The options are limitless when it comes to decorating your Clermont Toyota car, but you should start with a clear theme idea to keep everything cohesive.
2) Figure Out Where to Purchase Your Halloween Decorations
This is when you really need to get creative. Now that you've developed a theme for your Clermont Toyota car, it's time to plot our your decoration layout and figure out where to buy all the supplies you'll need to make it happen. Get creative with different materials and supplies to give your ride a little extra oomph in the decoration department. Cut teeth out of styrofoam or cardboard, turn your vehicle's front end into a menacing face, the options are endless.
3) Make Sure Your Direction Schematic is Rooted in Safety
While your mind might be running wild with ideas and themes to deck your Clermont Toyota ride to be as spooky as possible. But, you need to make sure your halloween decoration plan won't affect your overall safety while on the road. Here are a few things to keep in mind when putting your ride together for Halloween:
Your front and rear windshield should be clear at all times.
Don't put ANYTHING near your tires. There's always the chance that something could get caught in your tires and cause an accident.
Don't put anything fragile on your vehicle that could fall off when traveling at high speeds. You'll regret losing the decoration item and it also poses a major hazard for others on the road.
Don't hand anything from the rear end or near the exhaust. The exhaust gets very hot while driving and could result in a burning decorations on your ride.
4) Keep it Simple
Unlike your house's front yard and roof space, there's limited room to work with on your ride and plenty of decorations can pose a hazard to you and others while on the road. At the end of the day, try to keep it simple and think your designs through to make sure nothing happens during your daily commutes.
If you need halloween decoration tips or need to shop for a new ride in time for spooky season, come visit us at Toyota of Clermont today! We're open seven days a week and located at 16851 State Road 50.