6 tips for safer driving at night
Is your holiday road trip going to entail driving at night? It's understandable, especially if you're driving a long distance or you're trying your best to beat holiday traffic. However, driving at night has its challenges and even some dangers, so it's best to prepare yourself before you hit the highway. Toyota of Clermont is here with 6 tips to help you safely hit the road after the sun has set!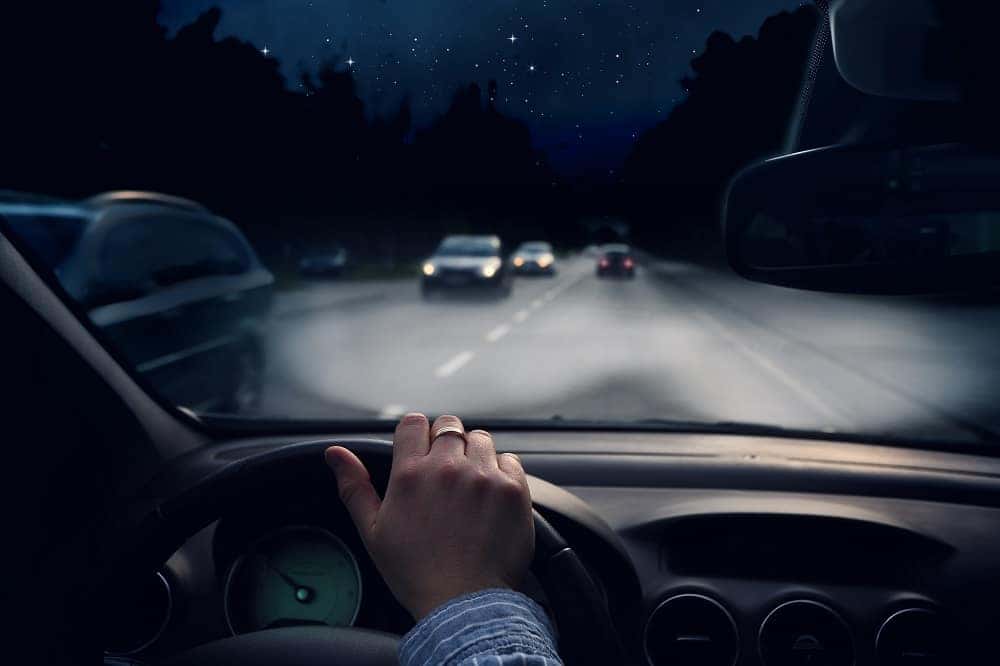 Tip #1: Service your ride before you hit the highway. Make sure your car is ready for driving at night. Your main concern should be all of your lights – ensure that your headlights, taillights, fog lights, turn signals, and interior lights all work properly. However, also have your windshield wipers and your defroster checked to ensure the best visibility possibly, and ask our Orlando auto service techs to check your brakes and battery while you're here.
Tip #2: Know when and how to use your headlights. You should use your headlights from dusk until dawn – no exceptions. Headlights allow you to clearly see the road and your surroundings and ALSO help others on the road see you better. However, you shouldn't use your brights if you're driving in a city or suburban area, and you should always turn them off if you see oncoming traffic so you don't blind the other driver. Also, avoid using your brights in foggy conditions.
Tip #3: Stop engaging in distracted driving. You should never engage in distracted driving, but especially at night. Put your phone away, keep your hands on the wheel, and focus on driving so you can react quickly and avoid an accident or collision. You can download an app to lock your phone while you're in motion and use Bluetooth and voice recognition to make calls in your Clermont Toyota.
Tip #4: Adjust your driving habits. When night falls you should adjust your driving habits to stay safe. You should slow down and follow the speed limit and you should also increase the distance between your car and the car in front of you. This gives you extra time to react suddenly should the need arise.
Tip #5: Watch out for animals. Animals are more active at nighttime, so they're more likely to be crossing the road. Keep your eyes peeled for wildlife on the road and be ready to try to avoid them should they cross your path while you're driving at night.
Tip #6: Don't drive if you're tired. Driving while fatigued is extremely dangerous – it's up there with texting while driving and driving drunk. If you feel tired, call it a night and get a hotel. If you're stuck in the middle of nowhere try to find the nearest rest stop and make sure your car is locked up safely while you sleep.
Want more tips or need to schedule Orlando auto service to get your ride ready for driving at night? Toyota of Clermont can help – just give us a call at (352) 404-7001 or swing by and see us at 16851 State Road 50!