The 2022 SEMA Highlights on the Toyota Concept Cars
The SEMA is a car convention where Toyota gets to come in and showcase concept cars on display with a variety of production cars like SUVs, trucks, and racecars at the Las Vegas Convention Center on Nov. 1-4,2022. SEMA is hosted every year and there were plenty of interesting concept cars from 2021 SEMA. Will these concept cars come to life? We sure hope so here at Toyota of Clermont because we have some exciting concept cars to discuss.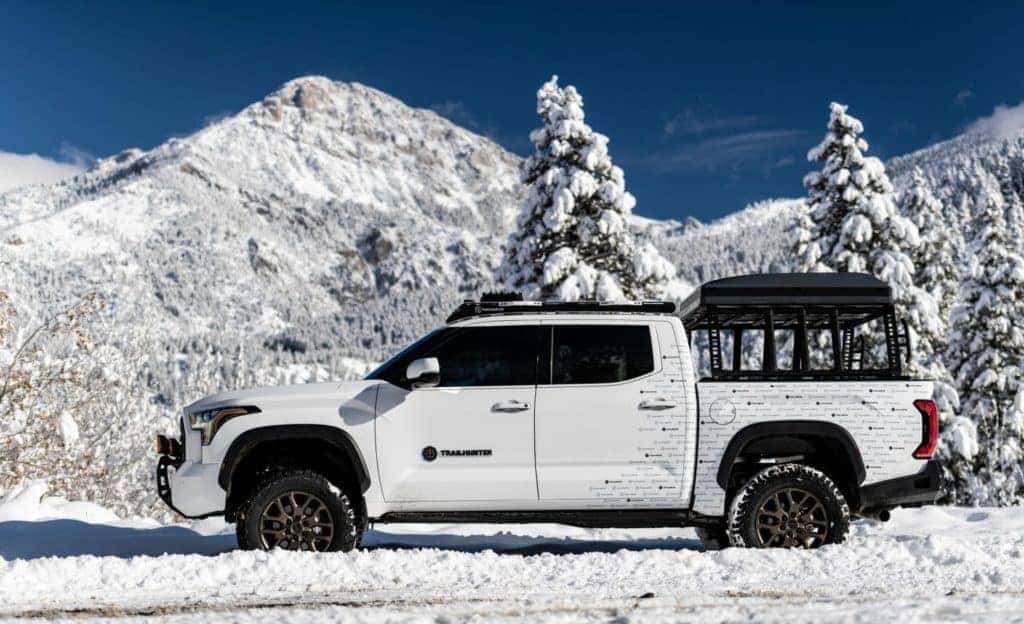 The 13 new Toyota concept cars that made an appearance this 2022 SEMA
GR Corolla Rally
This GR Corolla Rally concept car gives you sports cars a run for their money with Toyota sports cars and rally performance from the Toyota Motorsports Garage team. 
10-Second Twins
The Toyota GR Supra gets a display with 10-second twins on the show this 2022 SEMA with the GR Supra, a drag strip, and a $10,000 build budget. 
GR86 Daily Drifter
Photographer Larry Chen designed this car concept from a drift car designed with pro drifting fans with the model of a GR86 built for pro divers. 
2023 'Simba' Sequoia by X Overland and 2022 'Orion' Tundra by X Overland
This concept car is inspired by Clay and Rachelle Croft, co-founders of Expedition Overland and producers of the popular "Expedition Overland" television series. The Expedition Overland was named the Sequoia "Simba" for its strength and power. It's intended to give drivers many miles to haul through long distances with comfort and plenty of room. Also, check out the all-new 2023 Sequoia coming to our dealership soon. 
Sequoia TRD Pro Adventurer by Westcott Designs
Jeff and Jessica Westcott, the founders of Westcott designs in Phoenix, Arizona, made the concept car, the Sequoia TRD Pro Adventurer. The goal was to modify the all-new Sequoia with a 3-inch lift and massive Rubber. The design was constructed with the 2023 Toyota Sequoia TRD Pro which is one of our new Toyotas in Clermont, FL. The team creating this Toyota construct installed an in-house designed lift kit providing 3-inches of front and 1.75-inches of rear lift. 
Camburg® Racing Kinetik upper control arms

Camburg Racing rear billet lower and upper trailing arms 

set of 17 x 8.5-inch Innov8 Racing Inc.® G400 wheels with LT 37×12.5R17 Nitto® Recon Grapplers A/T tires to help ensure trail versatility while retaining the Sequoia's comfortable ride. 

Rigid Industries 20-inch light bar, six-inch fog lights, a six-inch ditch light, and six Rigid Industries® six-inch ADAPT lights, all attached using Westcott Designs brackets.
GR86 Cup Car and GR Corolla Official NASA Pace Car
These Toyota concept cars at the 2022 SEMA do not exclude sports cars, performance, and motorsports. Toyota displays the GR Corolla Official NASA Pace Car and showcases the Toyota GR86 Cup Car, the dedicated steed for the all-new single-make Toyota GR Cup racing series that debuts in 2023
FJ49, Megatourer, Supertourer aka the "Black Truck" 
The director of Patriot Campers, Justin Montesalvo, brought some stunners with modern features with the Clermont Toyota FJ49, a 1977 Toyota FJ45. These three concept cars give an insight into the powerful aspects Toyota cars are capable of in off-roading.
Check out new Toyotas at Toyota of Clermont!
But we'll keep you posted! Call us for details at (352) 404-7000 or stop by and see us at 16851 State Road 50, just west of the Florida Turnpike.