The new Prius Prime and Plug-In Toyota Hybrid Technology
When it comes to enhancing fuel-efficiency and adding more environmentally friendly engineering features, the Toyota Prius has always been a consistent frontrunner. Throughout its history, this Toyota hybrid has produced several off-shoot models that service the individual needs of drivers everywhere. One particular model that takes the already amazing fuel-efficiency of the Toyota Prius to the next level is the Clermont Toyota Prius Prime plug-in hybrid. This Toyota hybrid uses plug-in technology to charge the electric drivetrain and allow for fully electric (EV) driving modes that save you gas and help reduce the production of harmful emissions. If you're unfamiliar with how plug-in Toyota hybrids work or what the unique features of the Prius Prime are, don't worry! Toyota of Clermont is here with a helpful guide on this unique type of vehicle and what you can expect to find is this new model year Prius.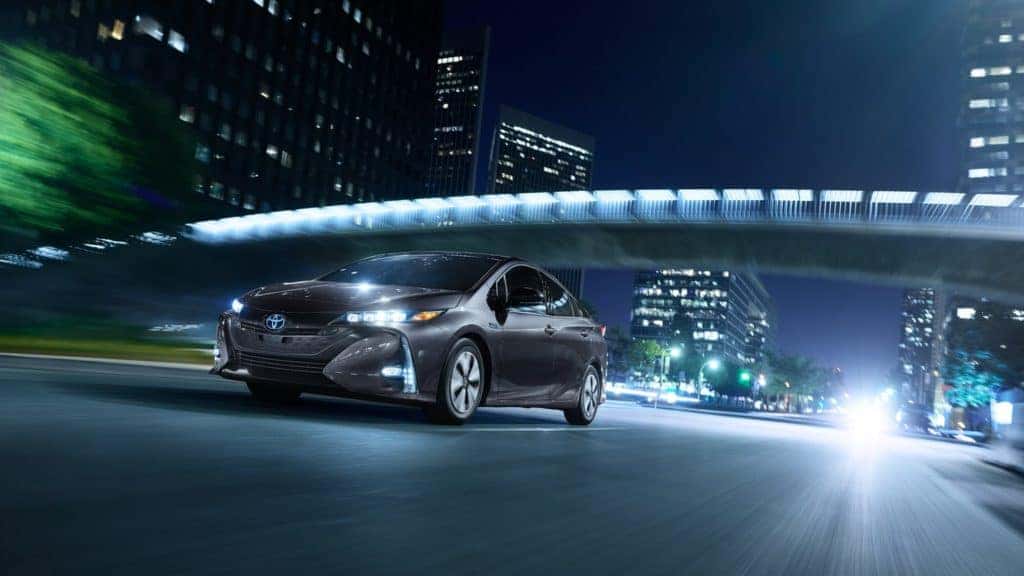 What is a Plug-In Hybrid?
Hybrid vehicles come in a variety of shapes, sizes, and with different feature options to maximize the overall driving experience. In Toyota's lineup, the Clermont Toyota Prius began the wave of hybrid technology and the lineup has since evolved to include hybrid options for the Highlander, Camry, Corolla, RAV4, and more!
Vehicles that use a Toyota hybrid drivetrain use an electrical system in conjunction with an internal combustion engine to reduce the overall use of gasoline power and create less harmful emissions. The electric drivetrain is typically small and most vehicles don't use EV specific modes. Plug-in Toyota hybrids use a different type of electrical system that involves the use of a rechargeable battery that benefits from being plugged in.
Here are a few features unique to plug-in hybrids:
Vehicles of this type recharge their electrical drivetrains by use of a typical electrical outlet or a public quick charger. This charges the battery pack directly and stores excess power to be used while driving.
Unlike most typical hybrids, Clermont Toyota plug-in hybrids can run on a full EV mode that uses strictly electrical power for a short time before resorting to using the smaller internal combustion engine.
The New Toyota Prius Prime
The Clermont Toyota hybrid Prius Prime is designed to maximize the fuel efficient features of the original Prius by incorporating a larger storage capacity battery that charges using plug-in technology. Here are a few of the amazing features that come with this stylish new hybrid:
Six paint color options like Magnetic Gray Metallic, Titanium Glow, Classic Silver Metallic, Blizzard Pearl, Hypersonic Red, and Blue Magnetism.
A starting MSRP of $27, 350 and three trim levels including Plus, Premium, and Advanced.
A different exterior styling than the regular Clermont Toyota Prius by using more pronounced lines and sporty accents.
A total estimated driving range of 640 miles and 133 MPGe (electric MPG) with 54 combined MPG. Plus an estimated 25-mile EV range.
An available 11.6-inch HD multimedia display keeps things simple and connected during your commute.
Shop a New Toyota Hybrid Today at Toyota of Clermont
The new Toyota Prius Prime is available now at Toyota of Clermont and it's ready to take your ride to a new and more fuel-efficient level. Come check it out today at 16851 State Road 50 seven days a week!