The Most Haunted Places Near Clermont, FL
The spooky season has arrived, with Halloween events right around the corner. The countdown begins, and here at Toyota of Clermont, we want to help you explore and embrace your inner curiosity with a little bit of spooktacular magic from the most haunted places near Clermont, Florida. So, put on your witch hats and turn on your Toyota engines for a spine-chilling wicked adventure.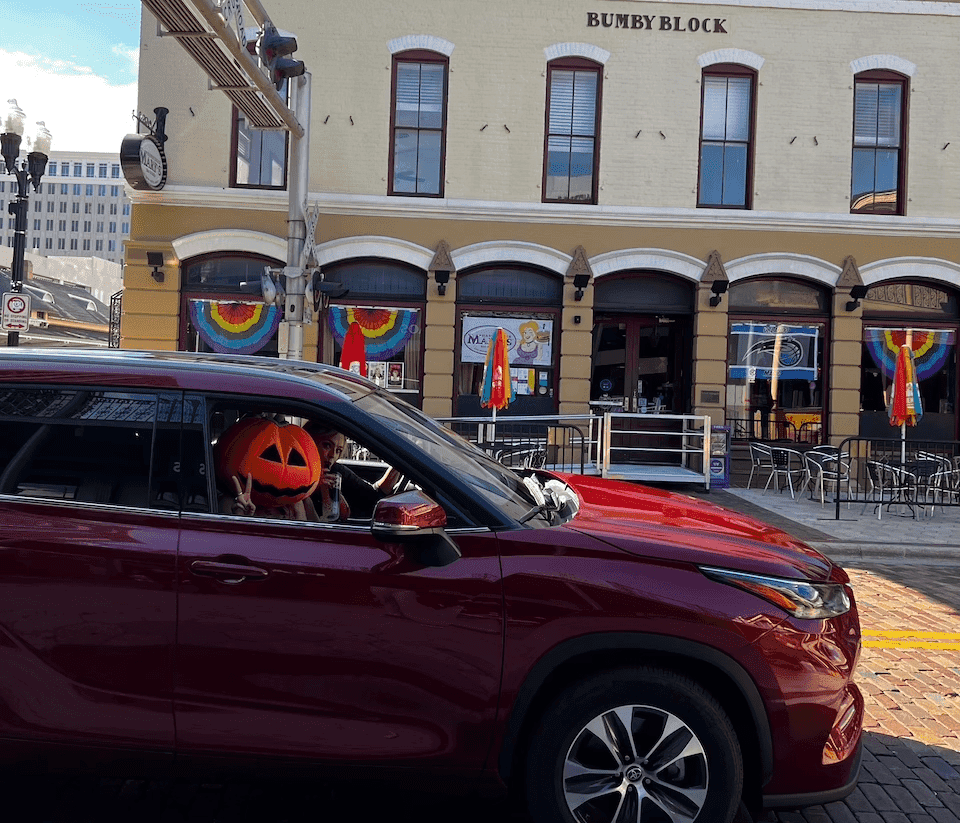 The spookiest and most haunted sites near Clermont, FL.
The Haunting grounds of the Harden House
Location: Osceola avenue in Clermont, FL 
The Harden House, located in Clermont, Florida, is a must when visiting haunted places this spooky Halloween season. It's said that the ghost of John W. Hardin roams around the haunted house. In 1975, Harden, who lived at the Harden house, ended up being shot and found with his truck caught on fire. However, the murder was never resolved. You may see John's ghost wearing a flannel shirt and jeans (the same outfit he wore when he was shot) while walking the rooms of the home. This mystery appeared on an episode of "Unsolved Mysteries." 
Say Hi to Lady Lake's friendly ghost Julia
Location: Rolling Acres Road in Lady Lake, Florida
If you're on your way to trick or treat, drive by the Rolling Acres Road in Lady Lake, Florida. You might just run into a bright ghostly silhouette of a lady walking along the road. People in town call her Julia and claim to see her stumbling up and down the road, a little bit lost. She comes and goes, but if you see her make sure you say hello and make sure you turn on your defensive driving skills! 
Experience a haunted Tea for breakfast in Mount Dora
Location: Windsor Rose Tea Room in Mt. Dora
Take yourself back to a British tea time with a Windsor Rose Tea Room in Mt.Dora, Florida. There are plenty of spooky flavorful English teas to sip on being joined by paranormal visitors for a haunted tea experience. People have mentioned that they witnessed glasses sliding across one tabletop to the other side of it with figures of women wearing vintage outfits. 
Drive down memory lane at Ceviche on Church Street
Location: Church Street in Downtown Orlando.
This place used to be a popular restaurant; however, right now, it's being redesigned. Back in the day, it was both a hotel and a church experiencing much history. If you walk into the building, it has beautiful wood paneling inside. However, employees used to mention their paranormal activities, seeing a 19th-century woman standing in front of a mirror and a priest outside the building. 
Dine with Divas and Ghosts at Hamburger Mary's on Church Street 
Location: Church Street in Downtown Orlando.
If you make your way to downtown Orlando, travel down the spooky church street and visit Hamburger Mary's, where you can get a juicy burger and offer a "Dining with the Divas" drag show. You may be shown an appearance of the ghost of a little girl from the 1800s that used to live at the residence. She makes sure her presence is known by tapping on the windows, saying hello, and skipping down the street. 
Get your spooky on in a new Toyota in Clermont, FL
Here at Toyota of Clermont, it's super easy to customize the Clermont Toyota you want. So, Get behind the wheel today – Toyota of Clermont is open seven days a week at 16851 State Road 50, just west of the Florida Turnpike. You can stop by in person or call ahead of time to schedule an appointment at (352) 404-7000.