Signs That it's Time to Up Your Car Coolant Level
Living in Clermont, we know a thing or two about summer. In the land of perpetual sunshine, it's no mystery that the sun can be a devastating thing for your ride. Your paint suffers and begins to fade away, your interior damaged from the heat, and your engine compartment will be working harder to stay cool. The best way to keep this process going is to make sure your car coolant is working correctly and add more if you need to.
Toyota of Clermont is here with a quick guide on checking your coolant levels and how to troubleshoot should issues arise. Check it out!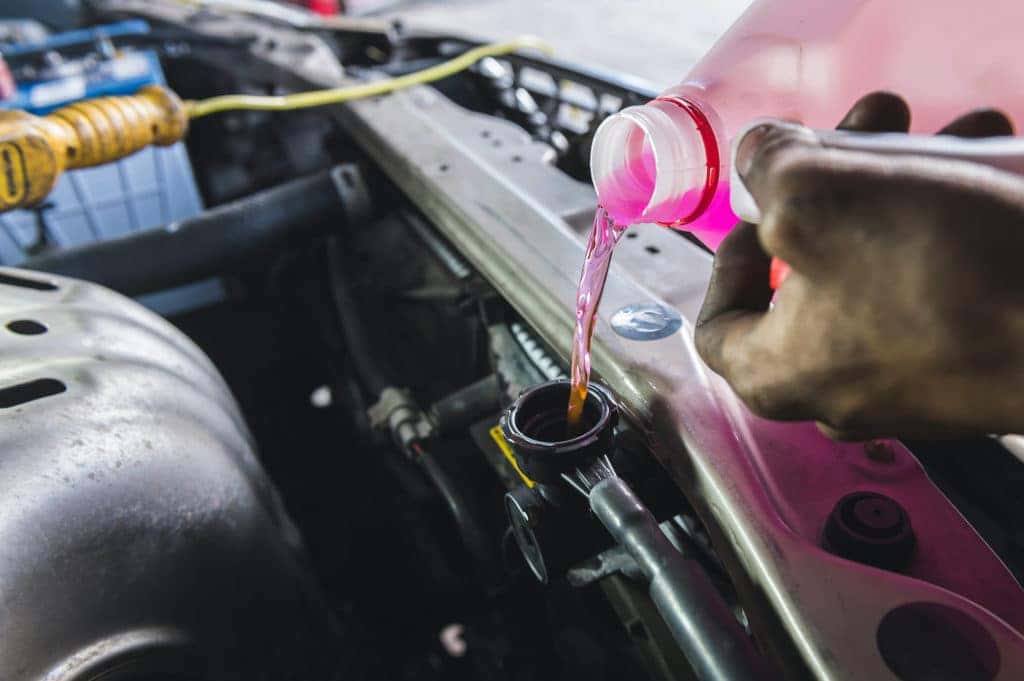 Summers are Hot. Keep it Cool(ant)
The first step in troubleshooting or monitoring your Clermont car coolant levels is knowing how and where to look. Your coolant reservoir will be labeled with a yellow cap that reads "COOLANT" on many makes and models. You have to be careful, though. Pressure builds in the reservoir as you drive and could explode hot fluids on you if you open the cap too soon after driving. The best thing to do is wait until your engine is cool and then check.
Your coolant reservoir should clock in or near the full line near the top of the container. If it's not, feel free to add some car coolant until you hit the right level. Consult your vehicle's owner's manual for the correct coolant type or talk to one of our auto service technicians here at Toyota of Clermont.
Things to Watch Out For
If you've done your coolant check and saw that it was low, it's time to go into auto service tech mode and diagnose the issue. Here are a few things to watch out for if you have an auto service issue or simply need to add more:
Your actual reservoir level is low. This can be caused by a variety of things, but if you can't find any other issues it could be simply caused by your vehicle expending it over time.
Your dashboard warning lights will indicate when you car coolant is low.
The temperature gauge on your dash is too high. This is an obvious and alarming issue that could eventually lead to your engine overheating. This can be caused by low car coolant or your Clermont Toyota car has a blockage somewhere.
There are odd puddles under your ride. Water is expelled naturally by your A/C condenser. If you notice different colored fluid leaking under your car, there's a problem for sure.
You can smell coolant. Because of the antifreeze in many coolant types, there's a sickly-sweet smell attached. If you catch a whiff or an air of it, it's probably leaking somewhere.
Driving with a low amount of car coolant can lead to a plethora of problems for your ride. Namely, an overheating engine. Closely monitor your coolant levels throughout the summer months and visit Toyota of Clermont if you have an issue you can't solve on your own. You can find us at 16851 State Road 50 today!