How to identify a fluid leak
Spotting a car fluid leak is a surefire way to stress to the max. It makes you wonder if your car is able to be driven and what will happen if it's left unchecked. That's why Toyota of Clermont is here to ease your stress and answer your car fluid leak questions. Follow this guide from our auto service experts to better identify leaks and what to do if they happen.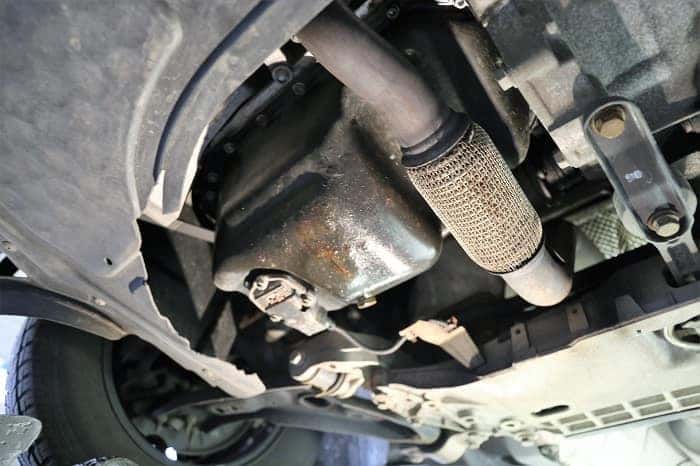 Our Clermont auto service experts can help identify that leak
Maintenance issues like these spell trouble for your vehicle and could be an indication of other underlying issues. The easiest way to identify car fluid leaks is to look at the color. Unfortunately, trying to find the specific leak spot is difficult unless you're a seasoned maintenance pro. But, the color can tell you the type of fluid and which major engine part it came from. Here are the different types of fluid color to look for:
Dark Brown:
If you're seeing this color of Clermont auto fluid underneath your car, it's likely motor oil. A car fluid leak like this could cause some serious maintenance issues, even engine failure. Be sure to take the vehicle to an auto service technician immediately to find the source of the leak.
Clear:
Out of the several possible car fluid leaks, clear fluid is perfectly normal and is actually just water. When driving with the air conditioning on, condensation builds up on the exhaust or radiator and then falls when stopped. There's no cause for worry with this one.
Pink:
A transmission car fluid leak is likely the culprit here. Having a low amount of this fluid can cause your Clermont vehicle to have difficult shifting in between gears or other maintenance issues like transmission slipping and failure.
Blue:
This is another one that isn't a major cause for worry, but our auto service technicians still recommend having fixed. Windshield wiper fluid is likely what's leaking and this can be caused by a damaged reservoir due to age or extreme weather conditions.
Yellow:
A car fluid leak like this could mean that you have a radiator coolant maintenance issue. It could be caused by a loose clamp or misaligned O-ring, but should be inspected and repaired immediately.
Orange:
Unfortunately, orange fluid could be coming from several different sources and it's difficult to determine where without the help of a Clermont auto service technician. It could be coming from radiator rust or it could be old transmission fluid. Regardless, if you see a car fluid leak like this, consult an auto service technician immediately.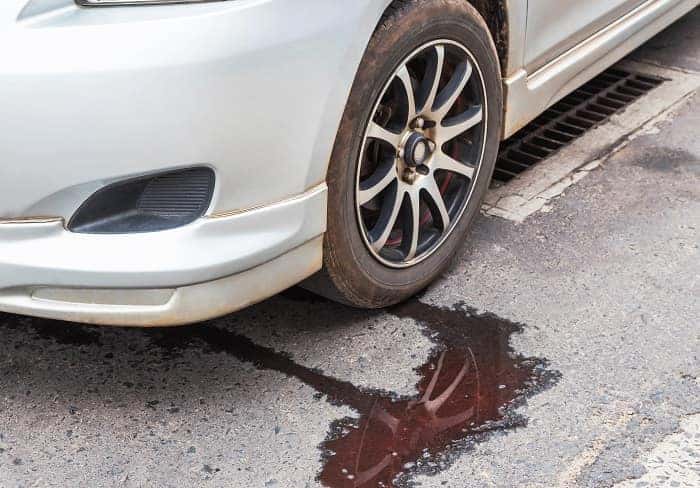 Toyota of Clermont can fix your leak and other maintenance issues
If you've found a car fluid leak and need help fixing it, Toyota of Clermont is your answer. We have a great team of expert auto service technicians who can find your leak and repair it quickly so you can get back on the road. Give us a call at (352) 404 – 7000 to schedule an appointment with our auto service department or visit us at 16851 State Road 50, just off the Florida Turnpike!