Prep your car for driving in the snow with these simple tips
Are you heading north for the holidays? With the cold we've been experiencing here in Florida, it's not unlikely that you'll face snow as you head farther north. Is your car ready to take on the winter weather and get you safely to your holiday destination? Toyota of Clermont is here with tips to prepare your vehicle for driving in the snow.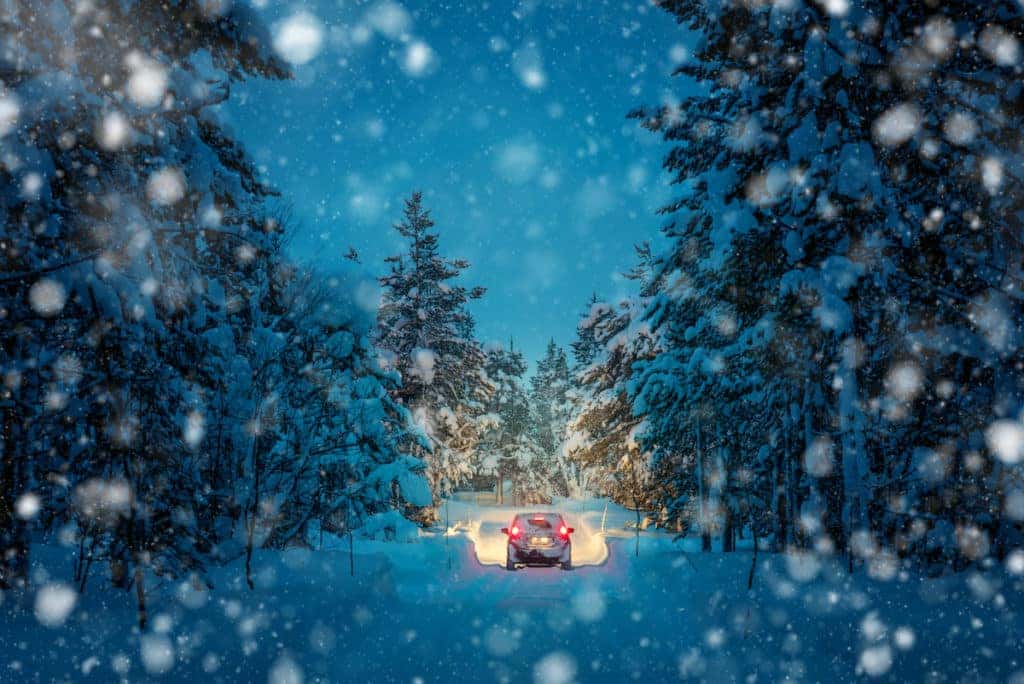 Five tips for driving in the snow
Tip #1: Check your tire tread and PSI. Before you hit the road (regardless of weather) you should always check your tire tread. You want to ensure it's deep enough to grip the road, especially in slick conditions like rain, snow, and ice. Do a tread test with a penny – stick the penny into the tread with Abe's head down. If you can see the top of his head, your tread is too low. You should also ensure that your tires are inflated to the proper PSI, which you can find both in the well of the driver's side door and in your owner's manual.
Tip #2: Make sure you have an ice scraper in your car. Make sure you have an ice scraper in your car before you head north. This will ensure you can always have a clear windshield for the best visibility possible (and you're not ruining credit cards, windshield wipers, etc. trying to get the frost off the glass).
Tip #3: Ensure your heater is working. Check your heater and defroster before you head out to make sure your heater can get your cabin nice and toasty and your defroster can efficiently clear the glass of your car's windshield and rear window.
Tip #4: Change your oil and your antifreeze. Before you hit the highway, check (or have our Clermont auto service techs check) your car's oil and anti-freeze. You may want to swap them out for liquids that won't freeze and will perform better in low temperatures depending on how far north you're heading. Also, don't forget to swap out your windshield wiper fluid so it doesn't freeze. You want a tank full of clean oil and a tank full of clean antifreeze before you drive long distances to ensure top performance.
Tip #5: Get a battery inspection. Have our Clermont Toyota service techs check your battery before you take on driving in the snow. Cold weather can have a major impact on your car's battery (in a bad way, like preventing it from starting your car) so you should have our auto service center inspect it for both condition and voltage.
Don't forget- the best way to avoid an accident or issue while driving in the snow is to prep ahead of time. You should also ensure you give yourself a little extra travel time in case of delays, drive a bit slower when you're driving in snow, and remember to never use your cruise control in slippery conditions. Check the weather before you leave home, too!
Prep for your trip at Toyota of Clermont!
Need to prepare your car for winter travels? Get ready for driving in the snow at Toyota of Clermont. We're conveniently located at 16851 State Road 50, just west of the Florida Turnpike. You can call today at (352) 404-7001!