Simple tips for driving in the snow
Will your holiday travels be taking you north this winter? It's exciting to get out of town, especially to see friends and family and celebrate the season with a little cold snap. However, if you're heading further north than Jacksonville, there's a chance you may see a little (or a lot, depending on where you do) of snow during your drive time. Toyota of Clermont is here with simple tips for driving in the snow to keep you and yours safe all holiday season, no matter where your travels take you!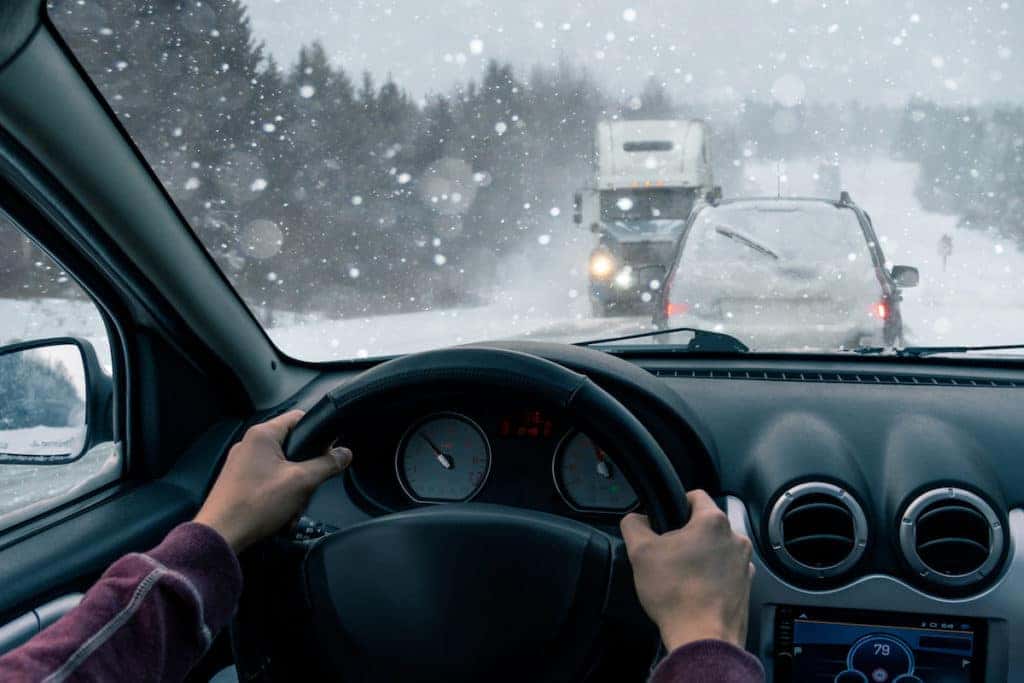 5 Clermont Toyota tips for driving in the snow
Tip #1: Slow it down. You'll want to drop your speed significantly when driving in the snow, especially if it's actively snowing. Snowfall can impede your view of the road and your surroundings, and snow is slippery. Slowing your speed will give you more control over your vehicle and lessen your chances of spinning out and losing traction.
Tip #2: Take turns slowly and carefully. Taking turns when driving in the snow can be tricky, especially if you drive a front-wheel drive car. Your back tires can easily slide out if you take a turn too fast and that can lead to you losing control of your vehicle. Make sure you slow down before a turn, refrain from jerking the wheel too hard, and use your turn signal to indicate your movements.
Tip #3: Avoid sudden movements. Sudden movements like hard braking, quick acceleration, and turning the wheel too fast can all lead to a loss of control when driving in the snow. Keep  your turns smooth and slow, press the accelerator gradually, and learn how to slowly and evenly apply the brakes to bring your car to a stop without spinning out.
Tip #4: Navigate hills with care. Driving on hills is also tricky in the snow. You don't want to power up the hill with a lot of acceleration as you can easily lose control when things even out at the top. You also don't want to stop on the hill at any point as you can start to slide backward. Take the hill slowly but steadily, keeping a constant speed without any jerky steering movements until you hit the top.
Tip #5: Leave extra space. Leave extra space between your car and other cars – you may need more time to brake or make maneuvers to avoid an accident, so extra space means extra time.
Prep your car for winter driving at our Clermont Toyota service center
And don't forget to ensure that your car is in the right shape to take on driving in the snow. Namely, you'll want our Clermont Toyota service techs to examine your tires and make sure they're up to the job, as well as your brake system and the fluids under your hood (you don't want them to freeze).
Get your car prepped and ready for holiday travels with Toyota of Clermont! Our service center is open seven days a week at (352) 404-7001.