News About the New Toyota 86
Like a dynamic duo (Batman and Robin vibes?), the Toyota Supra and 86 have become a commanding force for Toyota's sportscar segment. The Supra for it's amazing take on a classic that truly preforms and the 86 for its unique engineering and accessibility. While there's talks of expanding this duo into something of a triumvirate (release the MR2!), today we're focusing on the baby new Toyota 86 and the exciting news we recently heard.
It turns out that the Toyota 86, also known as the Subaru BRZ, is winding down production. Before you panic, follow along with us at Toyota of Clermont for some background on the 86 and what this news means for the beloved boxer.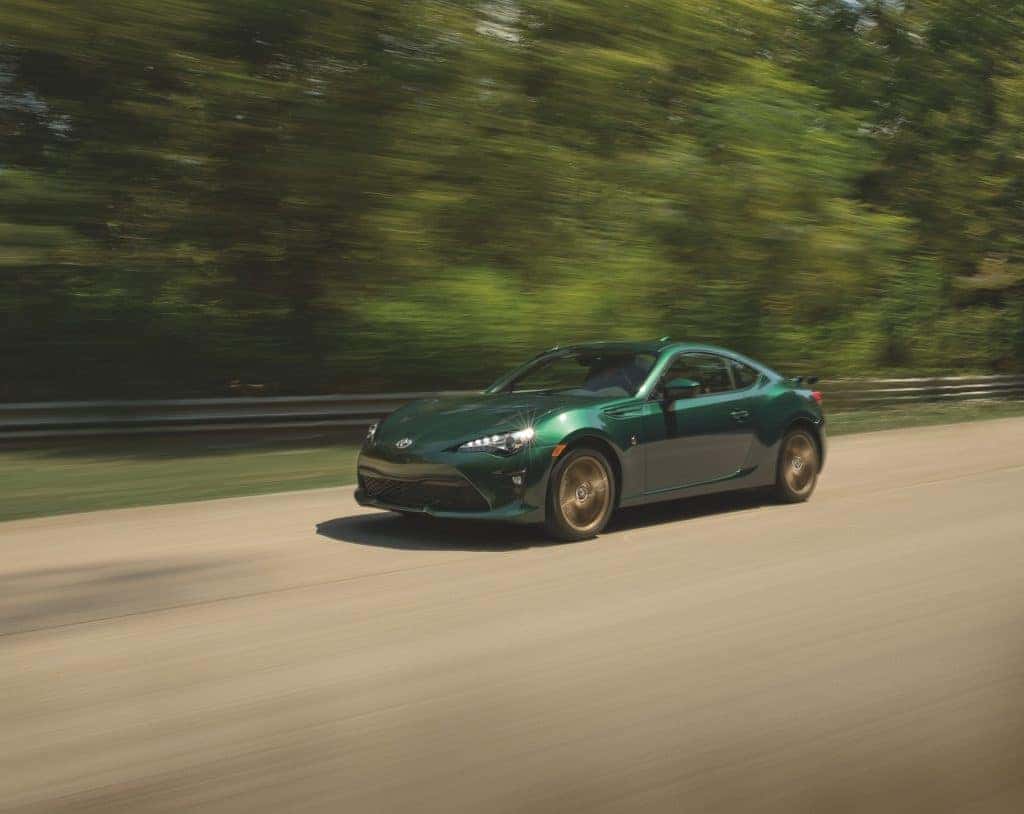 Production is Halting for the New Toyota 86
The Clermont Toyota 86 is arguably a hot ticket item when it comes to the Toyota lineup. It's sporty design, unique boxer engine, and no frills sportsmanship lend it to be quite a fan favorite. But, production and orders for the current gen 86/BRZ have come to an end. Before you panic, this doesn't mean that the 86 is being done away with (RIP Yaris).
Before we dive into what this means for this model, let's take a moment to discuss some facts about the new Toyota 86's history on the Toyota and Subaru lineup.
The Toyota 86, since its conception, has been a shared partnership vehicle between Subaru and Toyota. It was originally and continues to be constructed at the Subaru Gunma plant in Japan.
It had its debut in 2011 and was originally part of the Scion lineup and had the name of FRS rather than 86 (again, RIP).
The only difference between the new Toyota 86 and Subaru BRZ is the nameplate and exterior badging. Otherwise both vehicles are the same.
The 86 maintains its weight distribution in a low spot for preferred balancing while driving. The engine, a unique boxer design, is positioned low to help the vehicle achieve a weight distribution of 53% in the front and 47% in the rear.
The 86 can reach an estimated top speed of 145 mph and has an estimated 0-60 mph time of 6.0-6.2 seconds.
The new Toyota 86 gets its name from its production code of 086A.
What Does this all Mean?
While you might still be freaking out a little over the new Toyota 86 news, we assure you that this is a good thing. The Clermont Toyota 86 is a staple on the Toyota lineup and it's not going anywhere. Typically, when an auto manufacturer stops accepting orders or stops production of a particular model year vehicle, it means something new is coming soon.
This is done to clear out any existing inventory in preparation for what's to come next. While we don't have much more information on when you can expect to see a new Toyota 86, we can assure you that this nameplate is here to stay and something big is coming!
If you're looking to get your hands on a new Toyota 86 before they're gone, come check out Toyota of Clermont! You can shop our full inventory online anytime or visit the dealership at 16851 State Road 50 seven days a week.