How to spot flood damage on used cars
When you buy a used car, you want to know with absolute certainty that you're not only getting a great deal, but also getting a reliable car that's going to last you for years down the road without any major issues. That's why it's so important to do your homework when shopping for a used car in Clermont. You should take a test drive, do a walkaround inspection, ask questions, and request the CarFax report and auto service records (if available) so you have a solid idea of the car's history and how it's been cared for.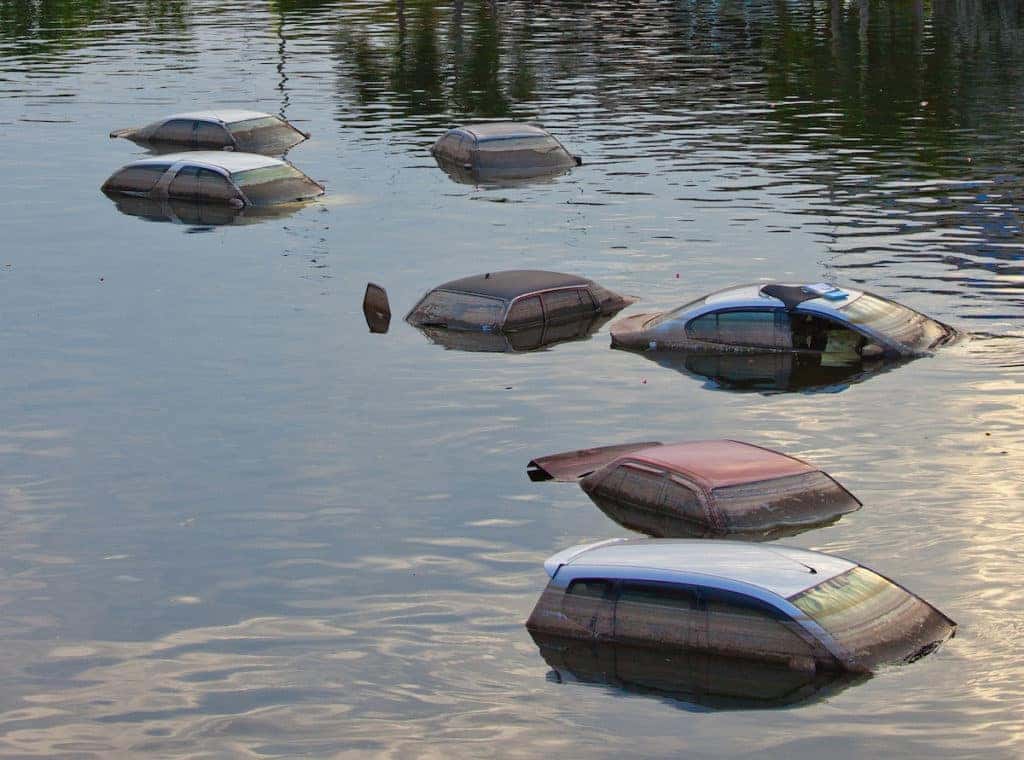 What is flood damage?
One of the big things you want to be on the lookout for in our state is flood damage. We get our fair share of hurricanes over the years, and cars that are part of the coastal community are always in danger of flooding. Plus, you never know if a used car has been brought in from another state where it endured a flood. Being able to spot flood damage is a critical part of your car shopping process, and Toyota of Clermont is here to help you learn how.
Before you can spot flood damage, you need to know what it is. Basically, when a car endures a flood, the water can do damage to the exterior, interior, and under the hood. However, it's not always easy to spot. Exterior damage and interior damage are a bit more noticeable, but when water floods the engine block and exhaust system it can do major damage that can't be seen outright. This results in serious problems with the transmission, exhaust, ignition, hoses, and more. And in turn, you'll find yourself with costly repairs on your hands.
Typically, you should be able to spot flood damage just by looking at the car's title – usually these cars are deemed "salvaged" or "flooded" there. However, not all states require this to be disclosed, so it's best to know how to spot flood damage on your own. Check out these signs from our Clermont auto service techs.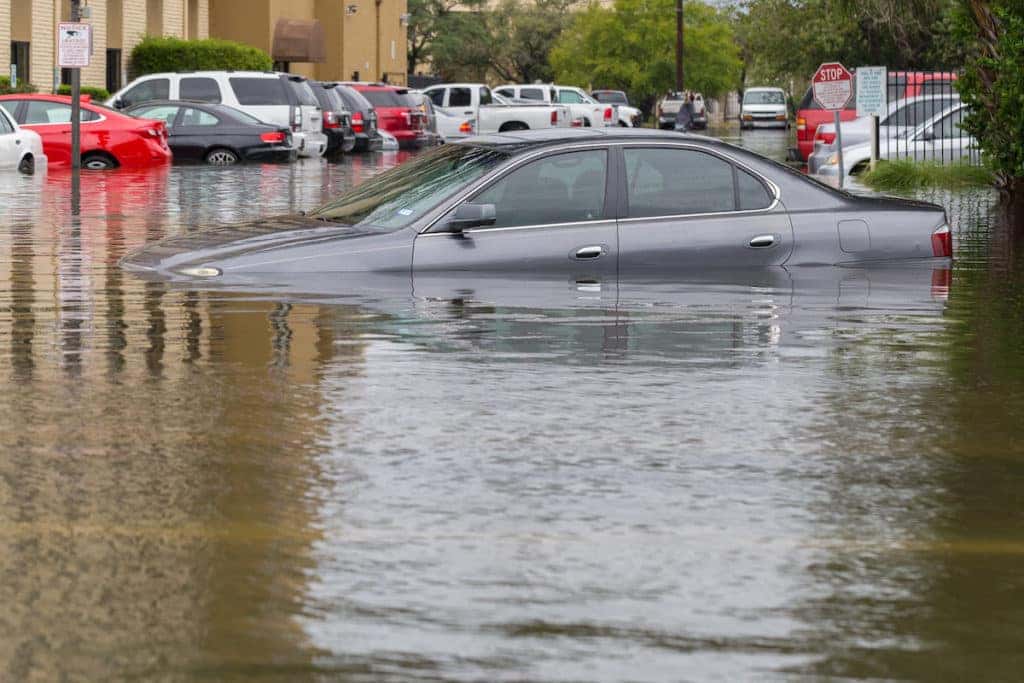 Surefire signs a used car has flood damage
1. The carpet. If a car's interior has been flooded, it may have new carpet inside that either doesn't match or is a lot newer than the rest of the car. It's also a telltale sign of flooding if the carpet is stained or has a musty smell to it from dampness.
2. Rust. Any unpainted metal that was exposed to a flood will likely develop rust, so check for this surefire sign and examine the door handles, pedals, under the hood, and anywhere else in the cabin where you see unpainted metal.
3. New seat mounting screws. When you replace the carpet in a car, you have to remove the seats. If the seats have new mounting screws, then it's likely they've been removed at least once.
4. Mud. If you spot mud or debris inside the engine bad or under the trunk lid, you can pretty much bet on flood damage to the rest of the car.
5. Fog or moisture. If you see fog or moisture droplets in the headlights, interior lights, or instrument panel, you likely have flood damage on your hands.
And don't forget, you can always have a mechanic check the car out if you're in doubt!
Get the peace of mind you deserve – shop Toyota of Clermont's used car inventory today. We're open seven days a week until 10pm at 16861 State Road 50!