Coming to a Track Near You! The New Toyota GR 86
The slew of new Toyota news we've seen these past few days has been exciting and truly magical. When Toyota seemed all but slumped in hibernation, they came out swinging with more news than we could process through. Being as big of fans as we are (guilty), we can't help but share in the excitement!
For the Supra, the spotlight has been aimed and focused, but another fan-favorite sibling is ready to steal the show. The 2022 Toyota 86 is coming soon and we have all the details for this new sportscar here at Toyota of Clermont. Let's check out the details right here!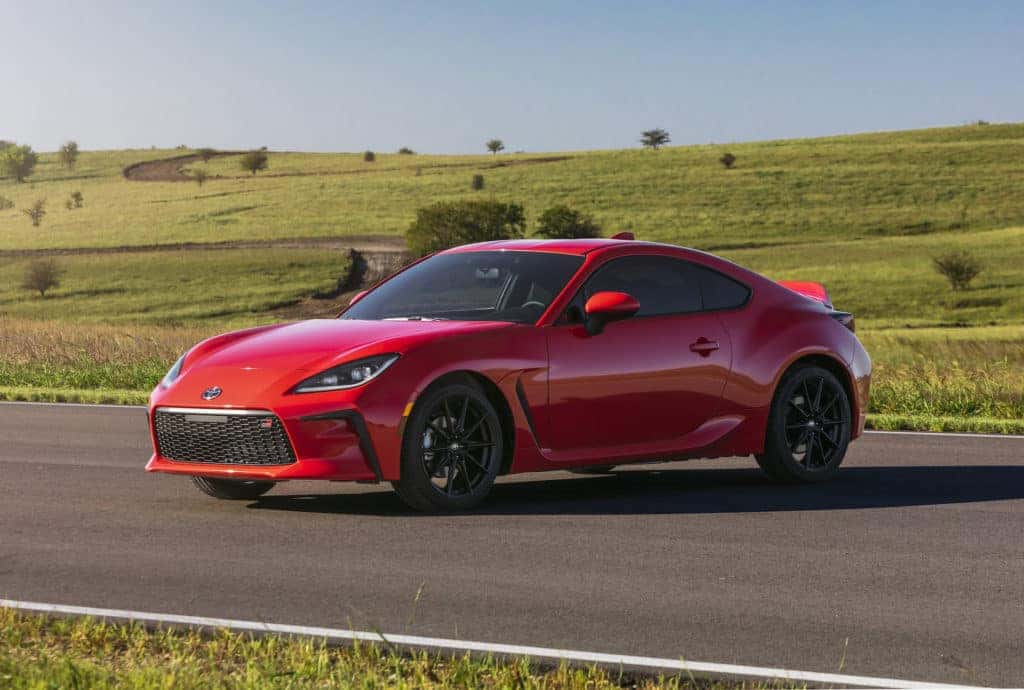 What's New With the Toyota 86?
Before it was the Scion FR-S, then the Subaru BRZ, now the Toyota 86 (still the BRZ, btw). For several years this new Toyota sportscar sported a low, assertive stance that was enhanced by a unique boxer engine. Now, there's an all new model coming out. Here are the initial details:
The Clermont new Toyota 86 will now be called the GR 86 as it's absorbed under the Gazoo Racing umbrella.
Body construction is exceptionally light but nimble. The 86 is designed with aluminum roof panels and fenders. It's curb weight clocks in at a little over 2,800 pounds.
There's also a horsepower upgrade in store for the mighty sportscar. A 2.4L naturally aspirated horizontally opposed 4-cylinder engine sits under the hood and reps 228 horsepower (compared to 205 from previous model years).
Owners can choose between 6-speed manual and automatic transmissions (we recommend manual if you're going for that true new Toyota sportscar feel).
With more horsepower, torque, and a lighter build, you can bet that the 0-60 time is shorter than ever. Expect an astonishing 6.1 seconds on a manual transmission and 6.6 seconds on the automatic transmission.
The Clermont Toyota 86 will be available in 2 trim grades, GR 86 and GR 86 Premium. Drivers can choose between 7 paint color options, including an exclusive color called Track bRED.
The interior features Alcantara and leather accents and silver accent pieces.
And so much more! The Clermont new Toyota 86 is designed to harken back to the original AE86. In Japan, this iconic vehicle (featured in the anime, Initial D) was called "hachi-roku," or 8-6. All throughout the build and design of the GR 86 you can find call-backs to the original AE86.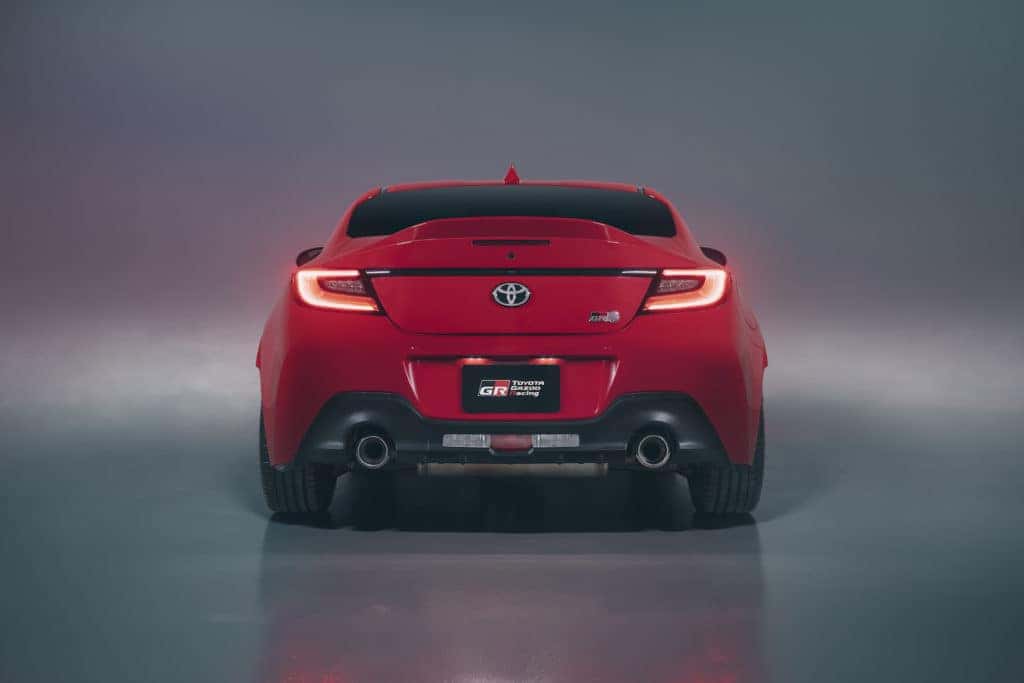 A low overall height, horizontally extended fender tops, and iconic 2+2 RWD.
The MATRIX "G Mesh" Grille is functional and enhances performance and style.
Torsen limited-slip rear differential and RWD platform.
MacPherson strut front and double wishbone rear suspension and 11.6 and 11.4-inch vented front and rear brakes make mountain braking effortless.
The Clermont new Toyota GR 86 is scientifically designed to be a perfect blend of both old and new. This creates one of the most agile, efficient, responsive, and fun to drive cars out there. Will you be getting behind the wheel when it makes its way to Toyota of Clermont?
Ready to shop with us? Visit the dealership for all your new Toyota needs at 16851 State Road 50.