Car Buying Tips for the Modern Era
The pandemic has upended quite a few things in our lives. First, toilet paper went scarce, and now just about everything else is. Yes, this is the modern world knee-deep in the Covid-19 pandemic and there's no real end in sight when it comes to production resuming to what it was prior. Not only has supply been constrained by supply chain woes, shipping route issues, and short staffing, but inflation is starting to take its hold on many products. This is simple economics at play and there's little we can do as consumers to fix the issue(s). Car buying right now is another issue to add to the laundry list. If you're in the market, my main question is why?
If you're also shocked by the exorbitantly high prices of modern car shopping, you're not alone! Toyota of Clermont is here with some quick tips to help you work through pandemic shopping and still get a good deal on a new ride.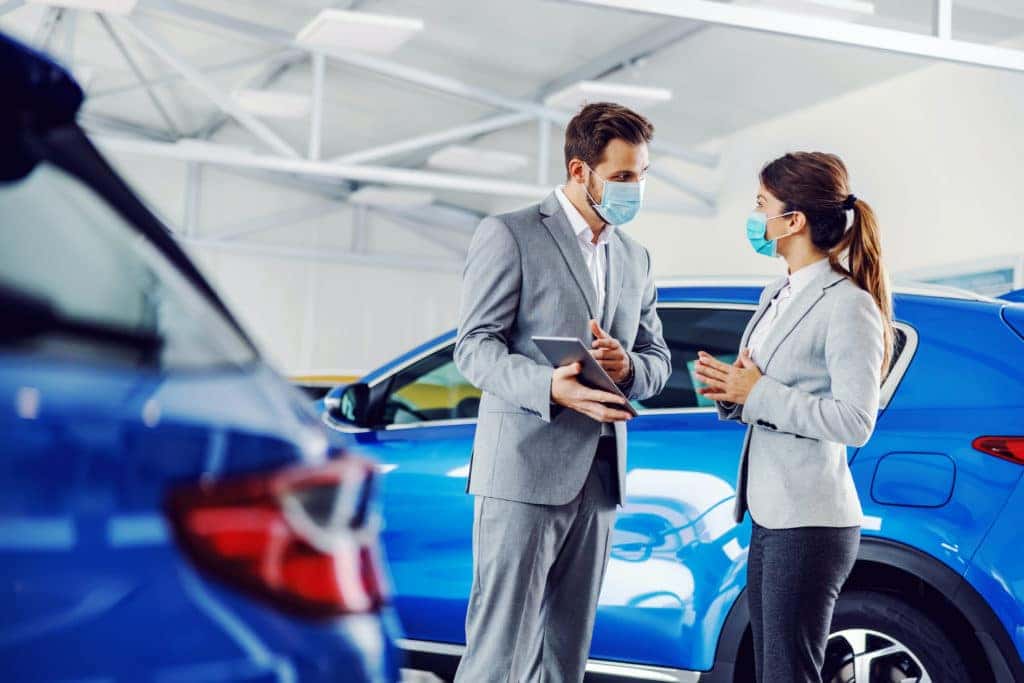 How to be an Effective Pandemic Shopper
Car buying is an interesting predicament right now. Dealerships that once sported "rock-bottom pricing" and "great deals" are now selling many of their new models before they even make it to the lot. Ones that do make it without being sold while in transit are usually sold for MSRP with pricing addendums attached. In all honesty, buying a Clermont Toyota car right now is inadvisable. You're going to wind up paying significantly more for a depreciating asset and unless circumstances prevail, you'll probably not make back as much as you spend when it comes time to trade. With all that in mind, there are still ways to avoid sinking more than you need to into a new ride.
Patience is Key
Let's start off by reiterating what I said above, car buying is inadvisable right now. It's incredibly expensive to get behind the wheel of a ride that, just a little less than 2 years ago, could have been purchased for $10K-$15K less than MSRP. Hence why patience is key here. If you don't necessarily have to delve into the car buying process right now, then don't! If you have a reliable ride that might be a few years old that you're still paying off or that you have paid off, it would be better for you to wait.
However, for some of us, a car is necessary to get to and from work, school, and other obligations. If your old ride has died on you or you can't stomach using your current ride any longer, then you have little choice.
 Shop Around. Like a Lot
Such as the key to car buying any other time in your life, shopping around is key to finding the best deal. While vehicles are in short supply and dealerships are having little issue selling what they have (and don't yet), they still want your business. Inquire with multiple dealerships during your shopping process and find the best deal before you pull the trigger. If you can wait and extend your shopping time further, do it. You might lose out on a particular vehicle, but if you can save a few thousand or more, it'll be well worth it.
Be Flexible
Keeping your options open during your Clermont car buying process is key to making sure you walk away satisfied and not in dire financial straits. Expand your optional palette beyond the new car you're looking at. Consider driving a smaller vehicle to not only decrease buying expenses but the price of filling up as well. Check used vehicles and see if it'd be more economical. If you have the unique circumstance of living in a city that's more compact than Orlando or Clermont, consider using a bike or other means of transportation instead of a car. Your bank account will thank you.
As we said, Clermont car buying is dicey right now. But, with enough persistence and patience, you can find something that won't make you want to smash your piggy bank in a fit of rage.