All About the 300 Series Toyota Land Cruiser
Ah, the Toyota Land Cruiser. Cultural icon, a living legend, a piece of major Toyota history, and current luxury icon. This massive SUV has it all. It can traverse the most uneven terrain, it's perfect for valet service at the fanciest of places, and it looks really cool. Needless to say, the Land Cruiser has a lot to live up to going forward as it's fulfilled many facets of the automotive world throughout its long history. While currently in its J200 generation, and with the recent release of the Land Cruiser Heritage Edition, the Cruiser is primed for a remodel.
Recently we've been wowed by redesigns for the Clermont Toyota RAV4, Corolla, Highlander, Supra, and Avalon, but we're definitely ready for more. If you're anxiously waiting on pins and needles for more information on the new Toyota Land Cruiser, don't worry. Toyota of Clermont is here with the latest that you can expect from the 300 Series Land Cruiser.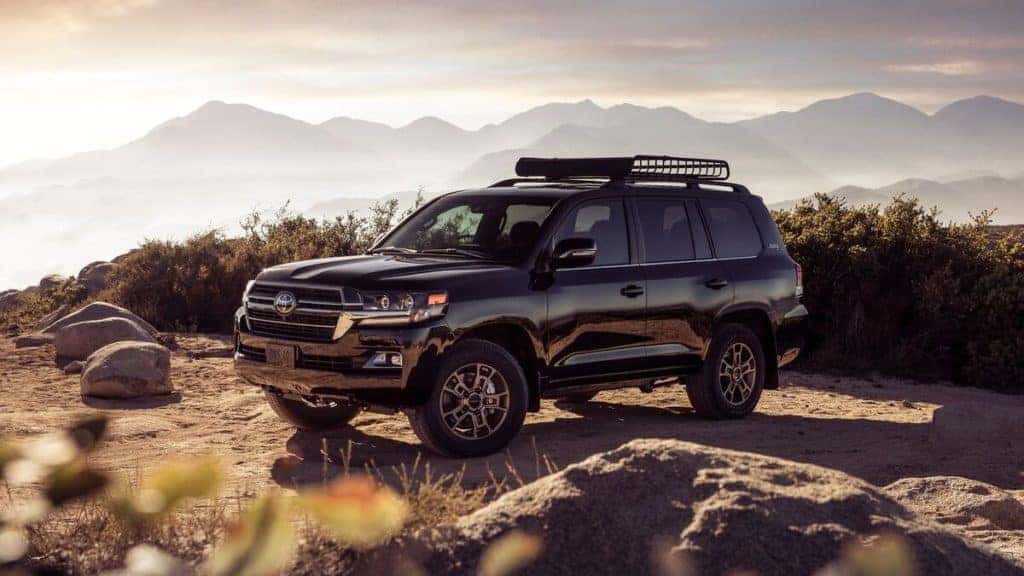 What We Know so far About the 300 Series Land Cruiser
The Toyota Land Cruiser has been a mainstay in Toyota's lineup for generations and the J200 Series has been around since 2007, if you can believe it. After 13 years, it's about time for an update!
Toyota has seemingly confirmed that a new model Clermont Toyota Land Cruiser will be arriving soon. Here are some of the rumors circulating the inter-webs concerning the new Cruiser:
The new Land Cruiser may be receiving several new engine and drivetrain designs. These new options include a rumored 4.8-liter V8 gasoline powered engine and a potential 3.5-liter V6 paired with a hybrid drivetrain. The hybrid engine seems plausible for this model year Land Cruiser as Toyota currently produces that engine and drivetrain combo for the Lexus LS500.
All engine options will likely be mated with an 8-speed automatic transmission. There is a rumor circulating that there might be a potential Constant Variable Transmission (CVT) transmission option available on the Clermont Toyota Land Cruiser. However, this may not be likely due to Toyota's likelihood of maintaining the off-roading qualities of the traditional Cruiser.
It's also likely that Toyota will use 4WD on all trim levels for the 300 Series Land Cruiser. This will ensure that each model will be able to have some off-roading capability. This would be consistent with the J200 Series (most recent model generation).
It's obvious that the Toyota Land Cruiser has quite a high price tag (yes, we know). It is the most luxurious Toyota available on the lineup (unless you decide to go with a Lexus), but the high MSRP has barred many Clermont drivers from getting behind the wheel of one. Because of this, Toyota may offer the 300 Series at a lower entry price by including new engineering options. This would bring it into the realm of the Toyota Tacoma, Tundra, and 4Runner when it comes to off-roading accessibility.
The new Toyota Land Cruiser will be here soon. Currently, due to the COVID-19 pandemic, it's release date is speculated to be sometime in 2021. At Toyota of Clermont, we'll keep you updated with any new information we find! If you're excited or want to shop for a current year Land Cruiser, shop our inventory online or visit us at 16851 State Road 50.