The Toyota Land Cruiser: The Ultimate Adventure Vehicle
Taking the paved and well-traveled road will get you where you're going, but taking the road less-traveled is so much more fun. Off-roading brings a thrill unlike anything else and lets many discover new places that they never knew were there. Toyota is a big proponent of getting down in the mud with your ride and has designed several vehicles and trim levels to make it easier for drivers to enter the world of off-roading.
You have the Clermont Toyota Tacoma, 4Runner, Tundra, and now the Sequoia. But, perhaps one of the most iconic Toyotas of all-time, the Toyota Land Cruiser was bred to tackle terrains of all types and is arguably one of the best off-roaders out there. While the modern model incorporates more luxury features than those in the past, that doesn't mean it's not ready for fun on the trails. To prove our point we tracked down an adventure outfitted 1985 Toyota Land Cruiser. Check out the details from Toyota of Clermont right here!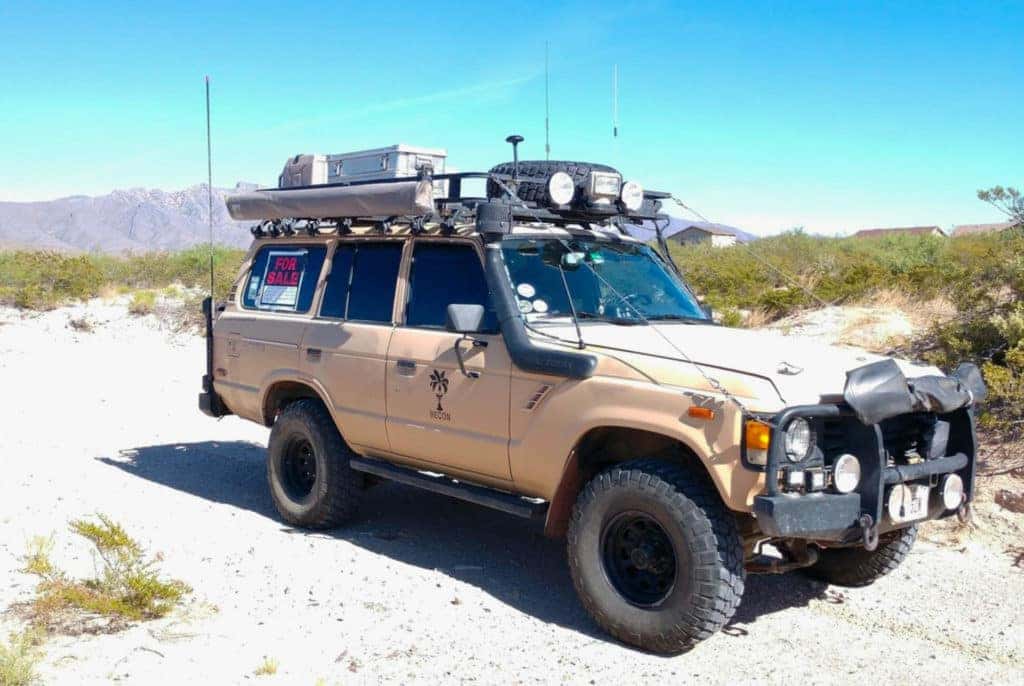 An Adventure Ready Toyota Land Cruiser
If you've ever searched through internet vehicle listings you've likely found some pretty interesting rides being sold by private sellers. Rare rides, custom vehicles, and more are easily found across the web, and today we at Toyota of Clermont have found a pretty unique ride. This 1985 Toyota Land Cruiser is a well-seasoned off-roader and shows just how capable this model is when it comes to handling terrain. According to the listing, the vehicle has 305,000 indicated miles on the odometer, but its swapped engine only accounts for about 55,000 miles. Here's a list of the various custom features that have been added to this Clermont Toyota Land Cruiser over the course of several decades:
A newer 350 cubic-inch Ram Jet V8 engine powers the vehicle with a 5-speed manual transmission.
It's painted a flat tan for a rugged desert cruiser look.
The engine's connected to a snorkel for optimal water cruising.
The suspension system is made of Old Man Emu springs with Boss Airbags, a sway bar, and two extra lead springs in the rear.
Mud-terrain tires with two spares (one attached to the back panel and one in the roof basket).
A large roof basket that can hold six NATO fuel tanks and has an attached awning.
A larger 40-gallon fuel tank has been attached (the original fuel tank holds about 23 gallons).
Extra cabin storage (the second row seats have been removed) and custom dashboard drawers.
Two batteries are used for power and the accessories and they're supplemented with a 100-watt solar panel.
360 degree flood lamp lighting is attached to the roof basket, plus the front is lit with Hella H4 headlamps and PIAA driving lights.
There's also a WagonGear storage system attached to the tow-hitch.
Capable is an Understatement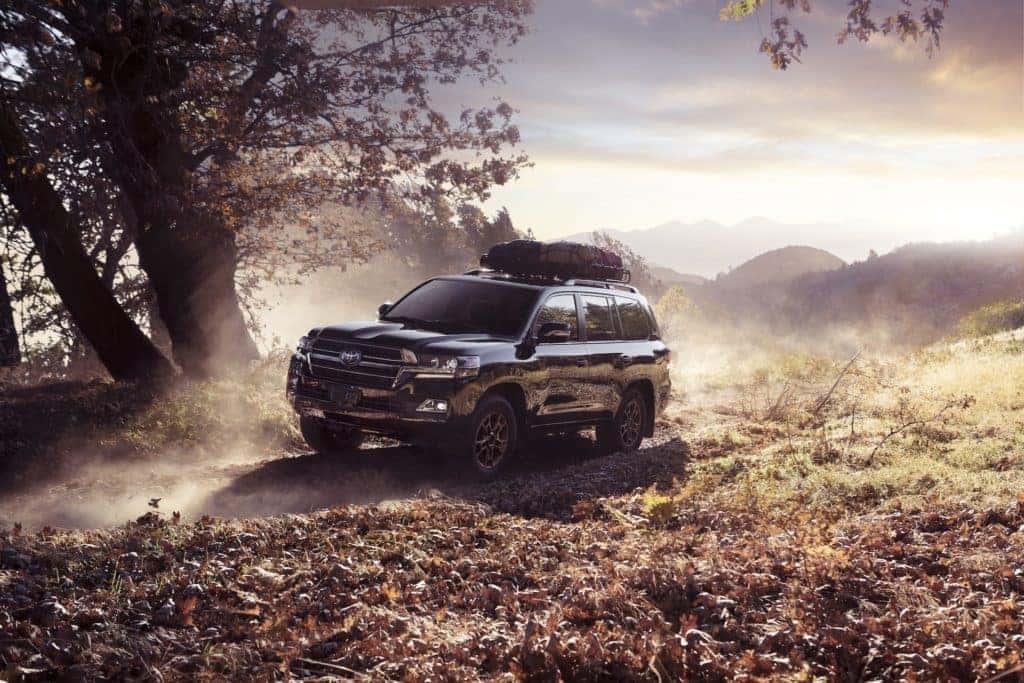 This Toyota Land Cruiser has been outfitted to take on the toughest of terrains, but the Land Cruisers of today are more than capable to get you where you're going. Not only that, but with a plethora of luxury features equipped, these Clermont Toyota SUVs are also here to keep things comfy.
If you're looking to add a spoonful of adventure to your commute, come check out the Toyota Land Cruiser today at Toyota of Clermont. We're open seven days a week and you can find us at 16851 State Road 50!