A Dive into the Most Expensive Used Car Out There
Shopping for a vehicle leaves many people overwhelmed with all the options that are available. For many, used cars are the most viable and economically sound shopping methods out there. As a buyer you can avoid suffering depreciation throughout your time of ownership, they're significantly cheaper than purchasing a new car, and they let you you choose which model year and style you want to drive. At Toyota of Clermont we're always happy to help you get behind the wheel of the vehicle you want, new or used.
While used car shopping is very affordable for many drivers out there, there's one vehicle that deviates from the norm. The Toyota FJ Cruiser. Today, we're walking your through what makes this Clermont used car so unique and what's helped it to avoid depreciation all these years.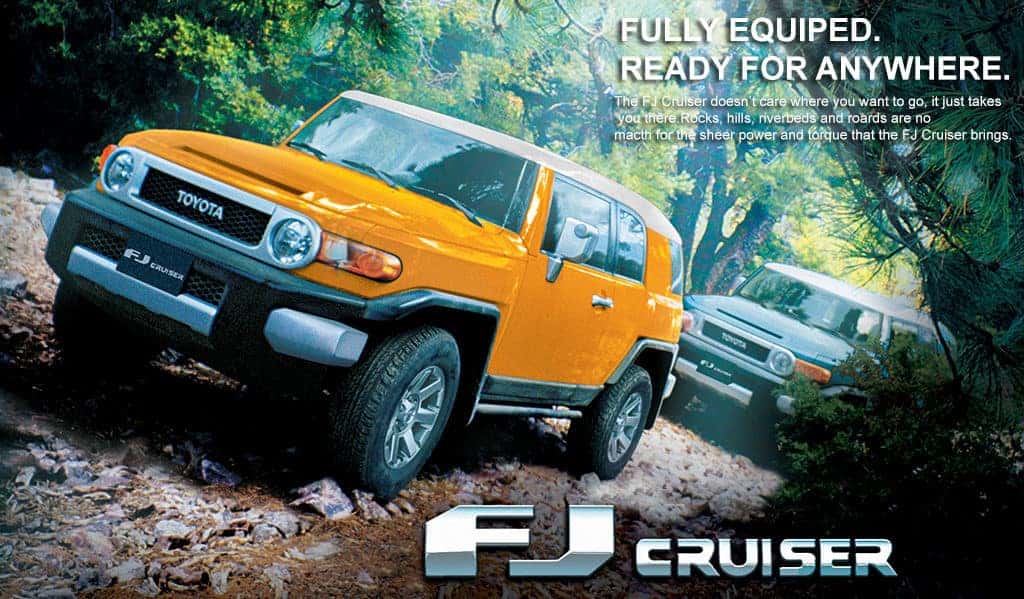 What Makes a Used Toyota FJ Cruiser So Expensive? 
The Clermont Toyota FJ Cruiser is truly a unique blend of Toyota's history and ambition. This concept-looking SUV today enjoys a cult following and a desirability that has helped it to avoid depreciation for over half a decade. With price tags that can reach up into the $40,000 range, the FJ Cruiser is an oddity in the automotive world. Before we dive into a few of the unique and key features of the FJ, here are a few historical points concerning this special SUV:
The Clermont Toyota FJ Cruiser was designed with inspiration from the Toyota FJ40 in mind. This included extensive off-roading features and additional room in the cabin.
The concept for the FJ was debuted in 2003 and the production model retained a large number of the initial features that were showcased (including the iconic voodoo blue paint color).
2014 was the final year for the FJ in North America but has since become one of the most valuable used cars you can purchase.
Sales of the Cruiser weren't discontinued in Japan until 2018.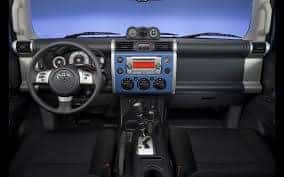 The FJ Cruiser Speaks for Itself
As far as used cars are concerned, their value is determined by age, wear and tear, mileage, and so on. But, for the FJ many factors don't make a dent on the price people will pay. The original MSRP of a 2014 Clermont Toyota FJ Cruiser clocked in at $27,000 – $29,000 but some used car models sell for north of $30,000 – $40,000. Here are a few features that are available on the FJ Cruiser that make it truly unique:
The FJ Cruiser sports unique interior designs with paint color matching panels and even a dedicated side-sun visor in the front seats.
The exterior roof is painted white on some models of the FJ (a feature offered on select modern Toyota models) for a slick look and to prevent heat from building up in the cabin.
Clam-shell or "suicide doors" are unique to the FJ and there's no structural pillar separating the front and rear perimeter segments from each other. While this feature is specific to the FJ, it does make for a difficult time getting into the back seats.
A no-frills stereo system graces the front of the cabin along with a unique shift handle.
The used car FJ Cruiser sports a 4.0-liter V6 engine similar to what's under the hood of the modern Toyota 4Runner.
Shop for an Amazing Used Car with Toyota of Clermont
There's a lot that makes the FJ Cruiser unique and quite an item. While we don't often have one on our lot, we can still help you get behind the used car you're looking for! Visit Toyota of Clermont today at 16851 State Road 50 or shop our inventory online anytime.