50 Million Sold. The Toyota Corolla's Road So Far
From humble beginnings and to one of the most widely sold vehicles in the world. The Toyota Corolla has undergone quite an evolutionary journey in its lifetime. It's seen a myriad of variations, style changes, and engineering evolution that would have anyone's head spinning. To commemorate this incredible milestone, by one of our fave vehicles no less, we at Toyota of Clermont are chronicling the Corolla's road so far and diving into what makes this ride so special. Check it out right here!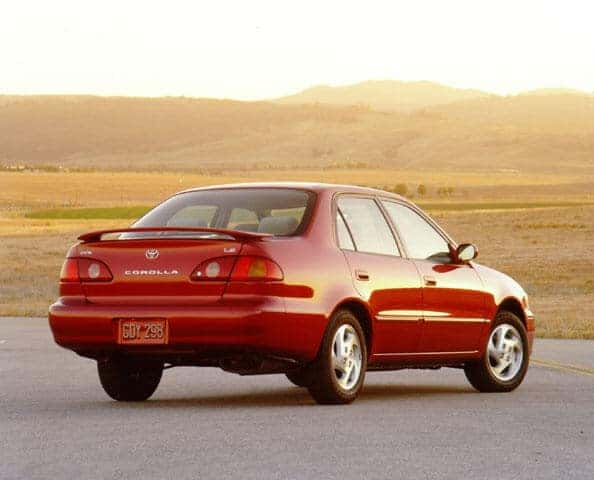 The Way to 50 Million
The Clermont Toyota Corolla has quite a storied journey. It was first introduced at a time when people first walked on the moon and gas was 35 cents a gallon. Here's a look at the journey the Corolla has been on to get to the incredible 50 million copies sold milestone:
Generation 1 (1969 – 1970)
The first-generation Toyota Corolla was designed as a 2-door sedan with a 1,077 cc 4-cylinder engine attached. It made use of just 60 horsepower (which translated to a 17 second 0-60 mph time) and mated the 4-cylinder to a 4-speed manual transmission. The starting MSRP was $1,700 and included a lockable gas-cap cover and reclining front seats.
Generation 2 (1971 – 1974)
In just one generation's time, the Clermont Toyota Corolla ascended to the second best-selling car in the world and made some improvements from the first gen. Horsepower increased to 73 and this model became the first of Toyota to offer a 2-speed automatic transmission option.
Generation 3 (1975 – 1979)
This is the one where you can see the angular and boxy design of the 80s border years come into play. The 3rd generation Toyota Corolla offered 3 different engine size options to Clermont drivers and the choice between a fastback coupe and a Liftback body style.
Generation 4 (1980 – 1984)
The iconic boxiness of this time period came for the Corolla and it pulled it off stunningly. This Clermont generation added 1.8 and 1.6L engine options to put it at 75 and 90 horsepower, respectively. The front seats came equipped with "memory" settings, which were quite revolutionary.
Generation 5 (1985 – 1988)
A new generation of Clermont Toyota Corollas arrived and with it came the switch to Front Wheel Drive. The new United Motor Manufacturing venture with General Motors saw Toyota manufacturing Corollas in California and this generation saw the arrival of the legendary AE86.
Generation 6 and 7 (1989 – 1992, 1993 – 1997)
The 90s saw quite a change for the Clermont Toyota Corolla. The boxy design of the 80s segued to the round and bubbly body designs of the turn of the century. Generation 6 retained the sportiness of the AE86 and packed up the horsepower to 135. 1997 saw the seventh generation Corolla become the best selling vehicle in history and it's kept going ever since.
Generation 8 and 9 (1998 – 2002, 2003 – 2008)
Side airbags and more cabin room marked the success of generation 8 and engineering continued to evolve with engines that had greater power and fuel efficiency. For generation 9, the Clermont Toyota Corolla was given special options, like the Corolla S model, that had unique design cues and a 130 horsepower engine. Plus, this generation brought a center console box that could hold 14 CDs.
Generation 10 and 11 (2009 – 2013, 2014 – 2018)
This is where we see modernity come into action. The 10th generation Toyota Corolla was offered with such a sleek and impressive design that wind noise was incredibly reduced, making for the quietest ride only comparable to luxury models. CDs were being phased out so this generation packed Bluetooth and iPod connectivity and JBL Premium Audio. Generation 11 brought Toyota Safety Sense P, an optional 6-speed manual transmission, and even more impressive fuel economy.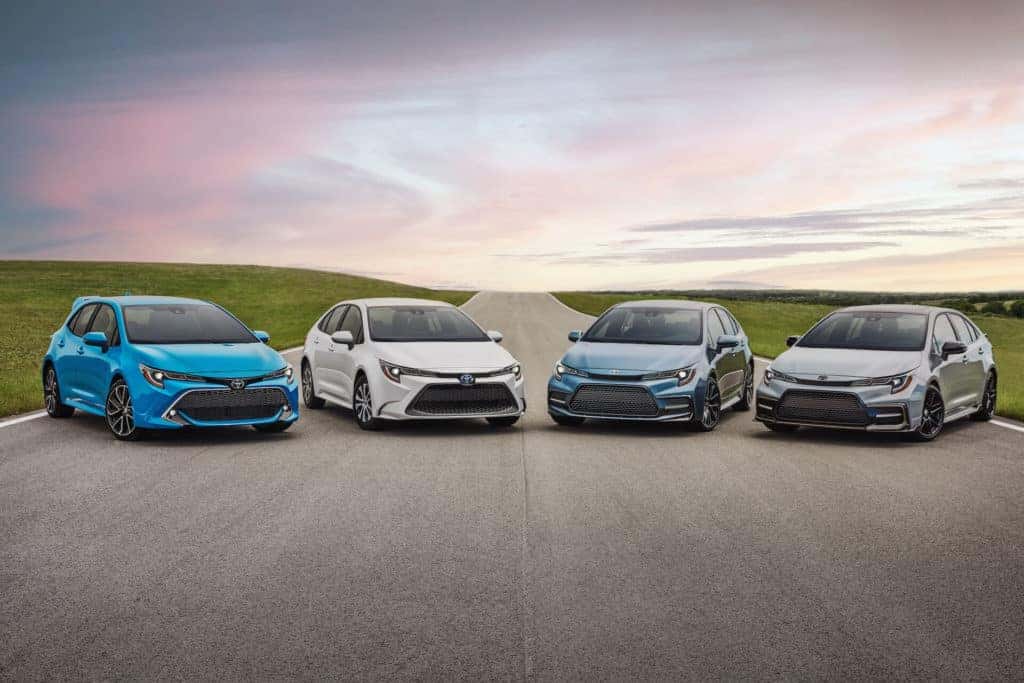 Seize the Day in a New Toyota Corolla
The Clermont Toyota Corolla has always been an impressive blend of affordability, coolness, and sensibility. Today, the current generation rules the streets and there are so many new things coming for this compact sedan.
Ready to shop for one? Visit Toyota of Clermont today at 16851 State Road 50.