5 Driving Safety Tips for a Safe July 4th
Fireworks, cookouts, and fun are aplenty of July 4th and it's just around the corner, if you can believe it! But, with all the great things to be had on this holiday, it's still one of the most dangerous times of the year to be out on the road. If you need to brush up on your driving safety, you're in luck! Toyota of Clermont is here with a quick and easy guide on driving safety tips for this year's July 4th.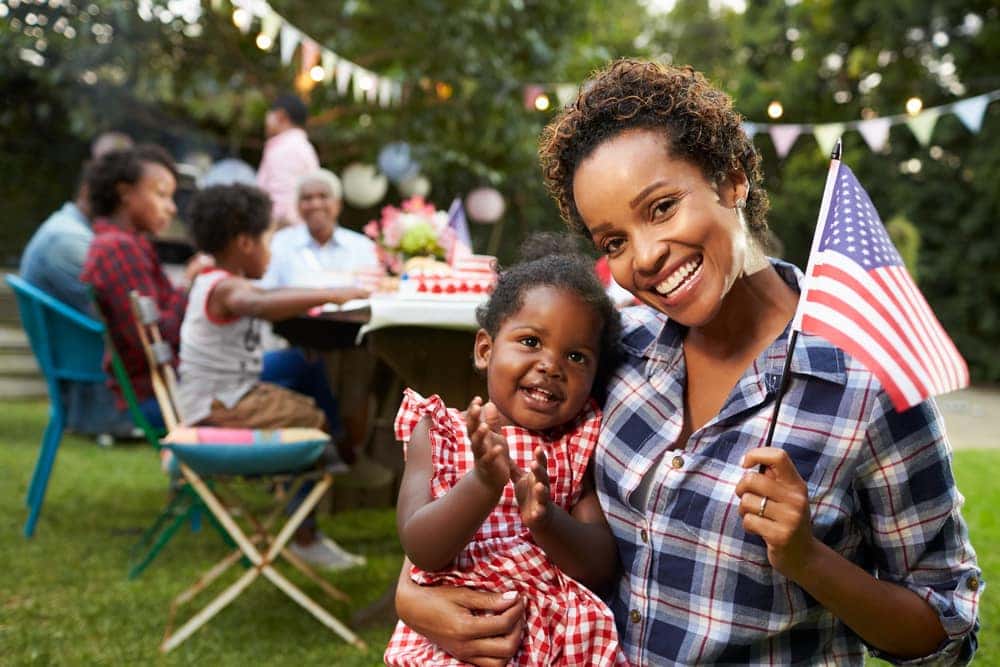 Check out these Driving Safety Tips for July 4th
Tip 1) Watch out for Motorcycles
Excessive rain in Clermont aside, summer is arguably the best time for motorcyclists to cruise the roadways and enjoy the open air. This means that those driving cars need to be extra cautious to avoid a fatal or serious accident. For our driving safety tips, we recommend always checking your blind spots before changing lanes and not following motorcyclists while on the road. A fender bender may not harm the driver of a car, but it can be fatal to a motorcyclist. Be vigilant and watch out.
2) Never Drink and Drive
Drinking and driving is one of the worst things a driver can do. Impaired judgement, slowed reaction time, and diminished vision are sure to land you in an accident or with a DUI. On July 4th people are traveling more frequently and an accident is bound to happen. Plus, you could run into a DUI checkpoint and land yourself in a bad spot. Make sure to have a reliable designated driver or call an Uber or Lyft if need be. You can always return and pick up your Clermont Toyota vehicle later.
3) Get Home or Where you Plan on Staying Early
Drunk drivers will likely be out despite the driving safety hazard they pose and the later it is the more likely they'll be out. Make sure to get to where you plan on staying early to avoid a run in with a drunk driver.
4) Don't Get Distracted by the Fireworks
You need fireworks on July 4th, you just do. But, they can pose a distraction while on the road. Those who have driven by Disney in the evening know what we're talking about. Even a small glance from the road can get you into an accident. If you want to watch, pick a safe spot along the road to park your Clermont Toyota vehicle and watch the show.
5) Be Watchful for Pedestrians and Pets
In suburban areas it's likely that people will be out and about visiting friends, neighbors, and trying to see fireworks. If you have to drive through any heavily populated areas on the night of the 4th of the July, be very careful. This driving safety tip is essential and will help you make sure no one gets injured during your commute. Stop and look at stop signs, obey crosswalks, and don't run red lights. You'll also want to watch out for any pets that may be out with their owners as they get spooked because of the loud fireworks.
Driving on July 4th has no shortage of hazards so make sure you follow these driving safety tips to protect yourself and your ride while on the road. If you have any questions on how you can stay safe during the holiday give Toyota of Clermont a call at (352) 404 – 7000 today!