Which New Toyota is Best For Your Road Trip?
There is a Toyota car for every occasion, and if you pick it right, you will indeed have a great road trip. With the holidays right around the corner, there are undoubtedly many kinds of road trips on your calendar. Toyota of Clermont is here to give you a road trip guide this holiday season on which new Toyota is the best for your kind of road trip.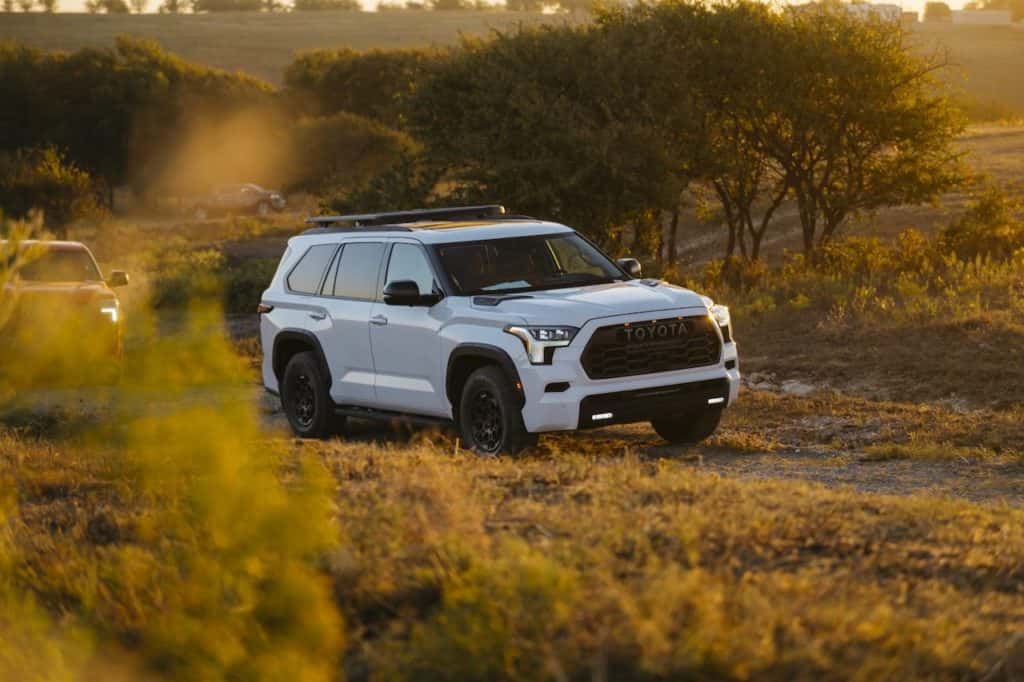 The Toyota Models for your Upcoming Holiday Road Trips
Your Thanksgiving Weekend Road Trip
You will need a family car for any holiday road trip back to grandmas, especially if there's a 20-pound turkey involved. Toyota has many great family cars for you to take this year. The top 2023 Toyota models for your Thanksgiving weekend road trip would be the 2023 Highlander, 2023 Sienna, and 2023 Sequoia. They offer tons of interior space and all the family features you need to keep the kiddos entertained.
The Ideal Toyota for a College Student coming home
As a college student, there's nothing like the holiday breaks because you get a chance to take a break from studying and relax with a long road trip back to mom and Dad. Therefore, it's important to have a Clermont Toyota that will get you there as cheaply as possible with the least amount of problems. The 2023 Toyota Corolla and Corolla Cross are both great options. They give their drivers an affordable gas tank to fill up, are super safe, and are super reliable. So, don't worry. You shouldn't need to call back home for help.
Road Trip Cruising in the winter fun
If you're looking to go on a snowy adventure this winter, there are some great options to withstand the snowy, rough terrain. The 2023 Toyota Tundra, Tacoma, and Sequoia all come in AWD or 4WD with Toyota Safety Sense, with plenty of space for your skiing gear and outdoor activities.
Road tripping with the squad
Gathering your friends to book an Airbnb and figuring out where you want to go for a group trip is hard enough. We all know how frustrating it can be to figure out who is driving the distance. One of the best ways to decide is by figuring out who has the best car for the route. If you're going with friends, make sure to pick the friend that has one of these 2023 Toyota models, the RAV4, Venza, or Camry. Why? Simple enough these cars hold the best technology on the lineup with the combination of good fuel efficiency, and of course, you'll go out in style.
Riding in Toyotas for Black Friday shopping
When it's time for the best sales of the year, right after you are induced in a food coma from too much stuffing. You want to make sure that you choose a car to take on your adventures that can handle the large cargo hold for all of your holiday shopping, as well as good fuel efficiency, so you don't spend so much money driving around to all of the different stores. The new Sequoia holds a hybrid engine making it a great option, as well as the RAV4 Hybrid and 2023 Sienna that features a hybrid engine.
Looking for a new ride? Visit Toyota of Clermont!
Go ahead and customize the Clermont Toyota you want. Toyota of Clermont is open seven days a week at 16851 State Road 50, just west of the Florida Turnpike. You can stop by in person or call ahead of time to schedule an appointment at (352) 404-7000.