Use these 7 road trip hacks this holiday season
The holidays are coming! Halloween is fewer than two weeks away and before we know it, Thanksgiving and Christmas will be hot on its heels. That means travel, and for some of us, road trips. Whether you're hitting the highway for fun or just trying to avoid flying, a road trip is a great way to get where you're going and enjoy the holidays with family and friends. Our Clermont Toyota dealership is here with seven quick tips to get you through your road trip with as little stress and as many memories as possible.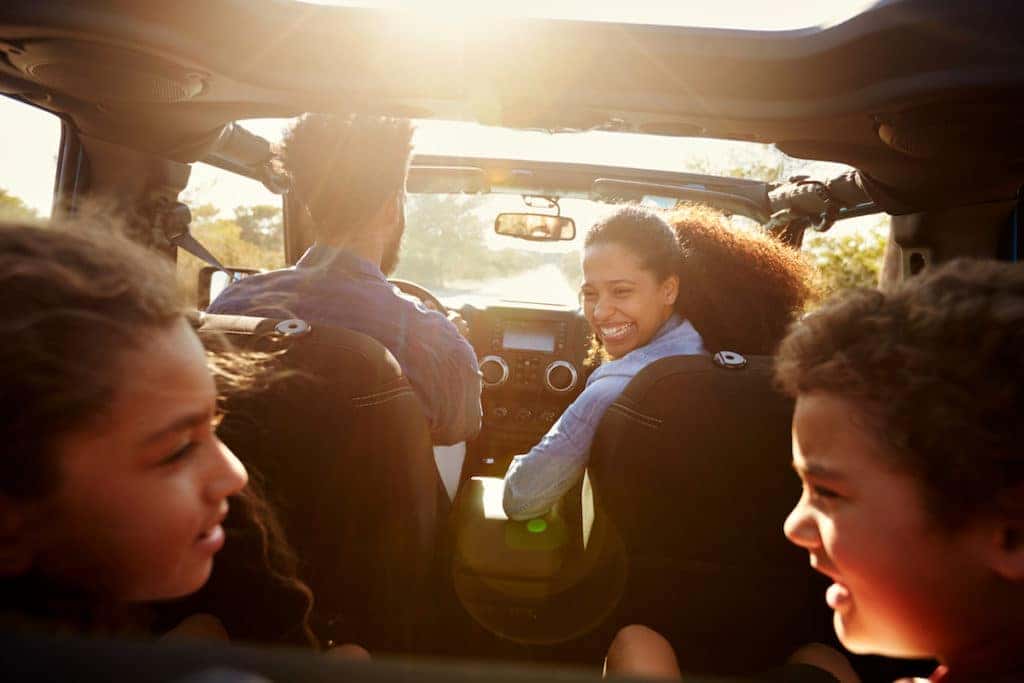 7 road trip tips from Toyota of Clermont
Tip #1: Make a carsick bag. Carsickness may rear its ugly head on your road trip and it'll be a lot easier to deal with if you're ready for it. Pack a bag with plastic grocery bags or garbage bags (for trash and wet clothes), Clorox wipes, baby wipes, hand sanitizer, a bottle of Gatorade, crackers, and some Dramamine. This will help you deal with an unpleasant situation quickly and efficiently.
Tip #2: Print out your route on a road map and laminate the map. Do you get sick of hearing "Are we there yet?" from the backseat? An easy way to combat this is to print your route on a road map, laminate it, and use an erasable marker to track your progress so the kids can actually see where you are and how far you have to go.
Tip #3: Have an actual trashcan on board. Plastic grocery bags work fine… except when something leaks. Grab a plastic cereal container and stick a grocery bag in it, and cap the whole thing with the lid. This will contain your trash and help prevent leaks and spills until you get to the next stop.
Tip #4: Use cookie sheets for coloring. Instead of buying lap desks for the kids to color and play, bring cookie sheets along for the ride! They're great for playing with magnets, too.
Tip #5: Keep art supplies and toys in shower caddies. Use suction cup shower caddies on the windows to store art supplies, toys, cords, and anything else your kids might need access to while on your road trip. This will help prevent everything from rolling around the backseat.
Tip #6: Download the Sit or Squat app on your phone. This useful app will tell you where all the clean restrooms are around you so you're not stuck using a filthy rest stop bathroom when someone's got to go.
Tip #7: Use handheld shower caddies for fast food. Handheld shower caddies are a great way to keep fast food upright and spill-free when you're out on the road. You can also store napkins, condiments, and utensils in them for easy access.
Make the most of your holiday road trip – prep with Toyota of Clermont
Ready for your holiday road trip? We can help prep your vehicle with Clermont auto service OR help you find the perfect new Toyota in Clermont for the open road. Call us today at (352) 404-7000.