Vehicle Accessories to Turn Your Car into an Office
With many places reopening in Clermont, you may be thankful or sad depending on how much you enjoy working from home. For some people working in pjs is a dream come true and for some it's a nightmare to not be in an office dedicated to working. Whatever your work flow style there are those of us for whom the grind never stops, even in the small moments spent in the car during a lunch break or running errands. There are some of us who want to maximize their productivity and take their business dealings to a more mobile-friendly setting.
If you're looking for a new project for your car or you're anxious to turn your wheels into a rolling office, Toyota of Clermont is here with some essential tips and vehicle accessories that'll have you expediting this quarter's sales figures faster than you can say synergy.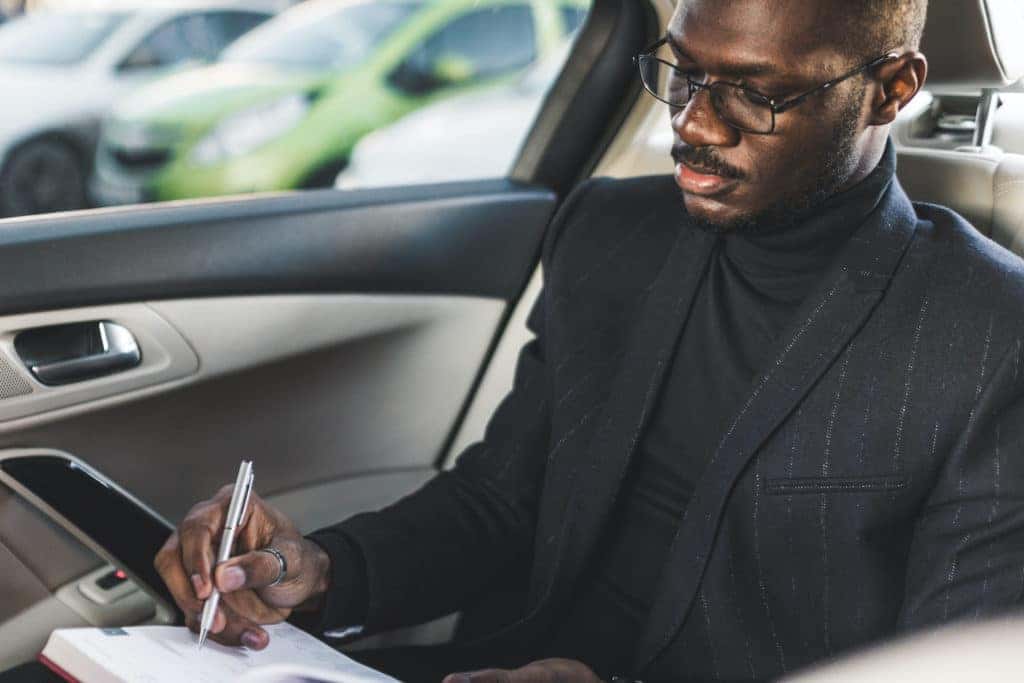 Tips for Converting Your Car Into An Office
Assembling an office that emulates perfect workflow and sings spreadsheets isn't easy. It's especially difficult when you put that office on four wheels and decrease the space significantly. Luckily, with enough determination and creativity (and a few key vehicle accessories) you too can turn your Clermont Toyota into the perfect mobile office. Here are a few tips to get you started:
You should choose a vehicle with ample interior space to convert into your mobile office. This leaves you plenty of room for extra Clermont vehicle accessories and with many ways to get creative. This project is doable in something with as little interior space as the Toyota Supra, but a vehicle like the Sequoia will be much easier to work with.
Consider re-routing power from your vehicle's battery to provide additional connections for your various devices. Keep in mind that this will likely drain your battery faster and unexpectedly.
Pick a seat for your office setup before getting started. This is a more strategic decision than you realize. The front seat allows you to use the steering wheel as a desk, with the right vehicle accessory, rather than your lap but the passenger seat can afford you more room. The back seat is likely the crown jewel of space but it could be difficult to make the space more workable.
Make sure you keep the space clean. Nothing disrupts synergy and workflow quite like a mess. In the office it can be ignored for some time, but you can't escape it when sitting in your Clermont Toyota car. Make sure you have an efficient waste disposal system in place before setting up your mobile office.
Vehicle Accessories to Make Your Clermont Toyota Car an Office
Now onto the fun part! Here are our hand picked accessories that'll turn your ride into an office in no time:
Steering wheel mounted desk
Battery-powered printer (wired or wireless)
Wifi Hotspot. You can either use your phone or take advantage of any wifi enabled accessories your vehicle's make may offer.
Coat hangers for your coats and work shirts.
Seat cushions for long meetings.
Interior trash bins for easy cleanup.
File organizers.
Turning your ride into a mobile office isn't as difficult as one might think and at Toyota of Clermont we can help take your productivity to another level. Shop our vehicle accessories today at 16851 State Road 50 and check out our parts specials on our website!