Tundra Capstone, Toyota GR GT3, refurbished Toyotas: We've got your Toyota news
It's Friday! Another week has wrapped and we've got more new Toyota news to share to kick off your weekend. From a new Tundra luxury trim to a fancy Bruce-Wayne-Esque concept to the possibility of refurbished Toyotas, we're bringing you the latest and greatest new Toyota news straight from Toyota of Clermont. Check it out!
Four new Toyota news stories to follow this weekend
First things first – a new trim-level of the 2022 Toyota Tundra has been unveiled. Unless you've been hiding under a rock for the past year or so, you probably know that the Tundra was totally redesigned from bumper to bumper this year, even under the hood. Toyota just came out and unveiled the new Capstone trim level, which will offer a luxury option to drivers who want to take things up a notch. It includes features like power running boards, 22″ chrome wheels and chrome accents, a 12″ color Head Up Display, a panoramic moonroof, and luxurious leather trim inside the cabin. It'll be up for grabs on the hybrid (yup, you read that right – hybrid) iForce Max model and should be arriving at Toyota of Clermont sometime this spring. Follow us on social media for updates!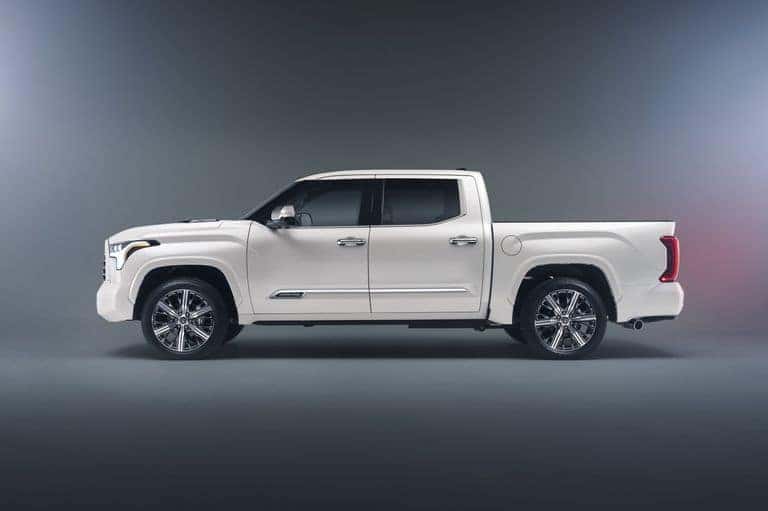 Calling all Batman fans – Toyota Gazoo Racing showcased a brand-new concept this morning over a digital presentation that has us channeling Bruce Wayne. The new Toyota GR GT3 concept car has serious Batmobile vibes and we. Love. It. TGR offered no info – all we know right now is that it'll be on display at the Tokyo Auto Salon in Makuhari Messe exhibition hall this weekend. We'll keep you posted as more details arrive. But would you drive it? Take us to the bat cave, personally.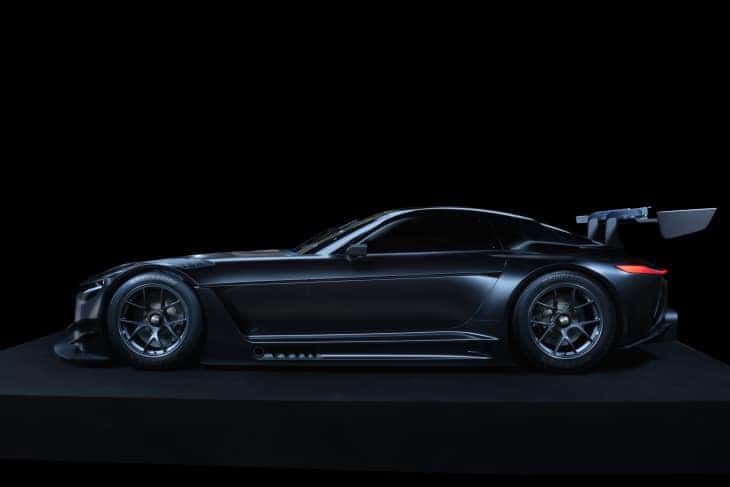 If you're a fan of Apple products, you probably know that one of their big initiatives is refurbishing products. This is when a company takes a used product, restores it to like-new condition, and resells it, usually with a warranty attached. It's a great way to both cut down on cyclical waste AND offer more affordable options to customers who may not be able to afford the product brand-new. Rumor has it that Toyota is starting a new program based on Apple's refurb strategies over in the UK. Essentially, they would take a car back after a 3-year lease, restore it to like-new condition, and then release it over the period of a ten-year cycle. Sounds like a good idea to us!
And last but not least, classic Toyota fans, rejoice – Toyota Gazoo Racing is adding a host of new classic car parts to its Heritage Parts Catalog. The parts will range from everything from driveshafts to exterior badging and the catalog is being expanded to include parts for the 40 Series Land Cruiser, 2000GT, AE 86 Corolla, and A70 and A80 Series Supras. If you were looking for a sign to start that restoration project, this is it.
Get the latest new Toyota news by following Toyota of Clermont on social media
Get the latest and greatest Toyota news 24/7 by following Toyota of Clermont on social media! You can also stop by and see us in person at 16851 State Road 50, or call us at (352) 404-7000 today.