Toyota of Clermont Car Care: Keeping Things Cool
Being a resident of Clermont you probably know that summer never truly ends. With record high temperatures heading our way as we ease into July, it's time to start thinking about how to cool down. While that can seem difficult to accomplish at times, keeping yourself and your ride cool during the summer is essential when it comes to car care. If you need help turning down the heat when things get hot, don't worry! Toyota of Clermont is here with some helpful tips to keep you and your ride cool during the summer.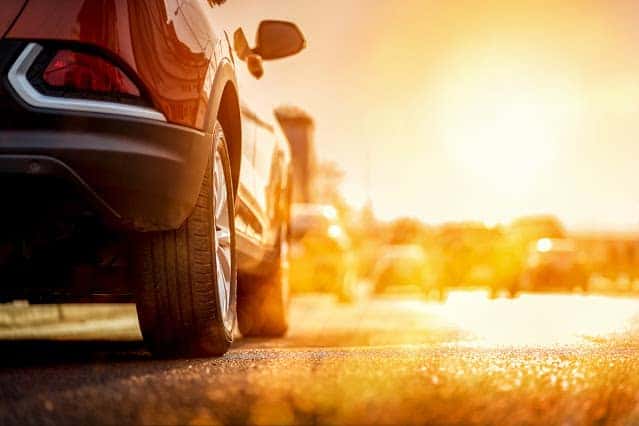 Car Care Tips to Keep Things Cool
Tip 1) Park Strategically
Keeping your ride cool starts with where you park your car. You never realize just how much time your car spends outside until you have to drive somewhere and the interior is hotter than a volcano's crater. To prevent yourself from getting a steam facial each time you have to drive, park in a shady or covered spot. This can help preserve your dashboard, exterior paint, and keep you cool during the hot Clermont summer months.
Tip 2) Use a Steering Wheel Cover
Car care typically involves using covers and different protective items for things in your ride. In this case, a steering wheel cover is absolutely essential. This can keep your hands from getting a nasty burn and your steering wheel from deteriorating.
Tip 3) Fumigate the Hot Air From Inside Your Ride ASAP
The hot air inside of your Clermont car can be a lot to deal with when you first open your driver's side door. To relieve the atmosphere in your interior, start opening windows as soon as you turn the keys and let the hot air out. It also helps to turn on the A/C to push hot air out of your ride.
Tip 4) Repair A/C Issues ASAP
Your air conditioning will be your Clermont car care best friend all summer long and will keep you cool. If you start to notice issues like a lack of fan operation, less than cool temperatures, or complete in-operation then you should have your A/C system checked as soon as possible. Driving in unbearable heat without any relief from your air conditioning is the worst. Our auto service experts at Toyota of Clermont can help you out!
Tip 5) Use Sunshades
Protecting your vehicle's dashboard can be accomplished by parking in the shade, but not every spot can provide you and your ride with shade. If you have to park in the sun, use a sunshade! This helpful accessory can block out a majority of UV rays that heat up your interior and keep your dashboard from cracking. Invest in a good set of sunshades before your next outing in the summer heat.
Summer Car Care Made Easy at Toyota of Clermont
If you need more help and tips for keeping things cool this summer, Toyota of Clermont is here to help! Visit us at 16851 State Road 50 for all your car care needs today.