Toyota Corolla commemorated in a new manga series
We all know that when it comes to Toyota cars, the Toyota Corolla is an icon. This global best-seller is loved all over the world for its reliability, its sporty performance, its fuel efficiency, its affordability… the list goes on and on, but to get to the point, it's a fan favorite for a reason. And if you don't believe us, just look at the sales – Toyota just hit the 50 million mark in terms of Corollas sold worldwide. Obviously, it's got something going for it.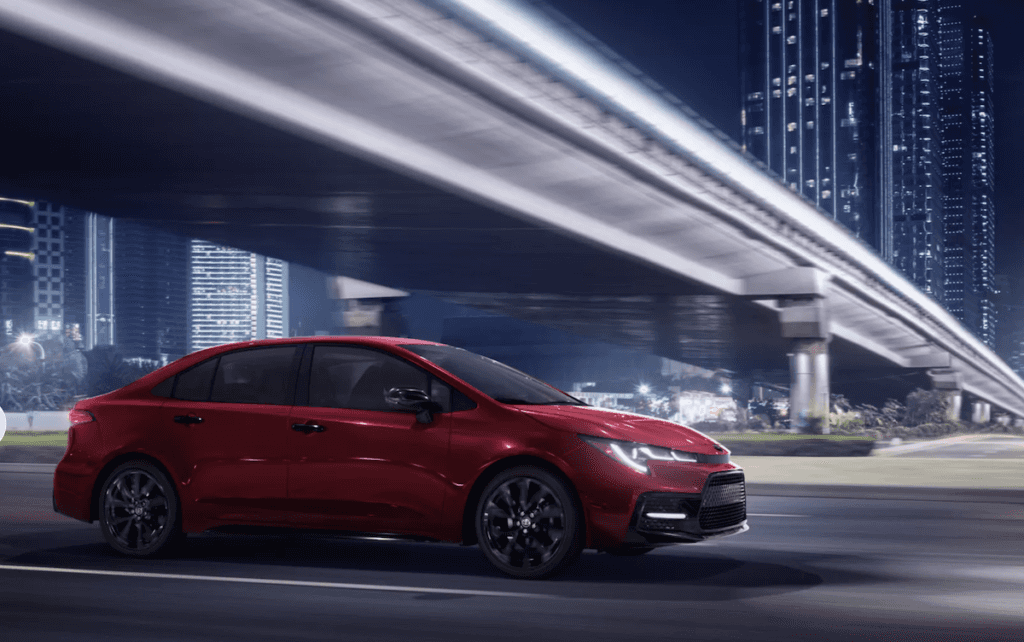 And Toyota things so, too. They're celebrating the major milestone of selling 50 million of these fan favorites by commemorating the car in a new manga series! This all-new comic is available online only in Japan – we're not sure when or if it will be available in print – but we know you can work your internet magic and get your hands on a copy if you really try. Here's what we know so far about this cool new comic series featuring none other than the Clermont Toyota Corolla:
It's written in Japanese (hence it only being released in Japan).
The comic covers the history of the iconic Toyota Corolla from inception to the present day and hits the highlights of its design and performance.
Things kick off in the 1960s (when the Toyota Corolla was first introduced to the market) with a father bringing the all-new first-gen model to show his family and take them for a ride.
The next scene features a 1970s father and son duo taking the next generation of this iconic Clermont Toyota out for a spin together, having a heart-to-heart.
The 1980s showcases the still-popular AE86, one of the most sought-after iterations of the Corolla.
Jump into the 1990s and the scene features a family taking the Toyota Corolla out for a drive and some ice cream.
For some reason, Toyota decided to skip over the 2000s and 2010s, diving right into the 2020s to show off the updated technology featured in this Clermont Toyota.
The artwork is time-period-centric, featuring design elements appropriate for each era.
The stories aren't made up – they're actually based on real-life Corolla drivers who submitted photos and accounts of their experiences behind the wheel for Toyota to consider for the manga series.
But you don't have to take a manga series' word for it – why not see for yourself? Get behind the wheel of a new 2022 Toyota Corolla at Toyota of Clermont! It's waiting for you and decked out for the new model year with features like Amazon Alexa, Apple CarPlay, Android Auto, Sirius XM Satellite Radio, and more. Plus, it comes in nine different models, including two special Apex Editions and a Nighshade Edition AND a hybrid model for even better fuel efficiency (the other models get an incredible 31/40 mpg).
Don't wait – test drive it today! You can shop online OR in person. Toyota of Clermont is conveniently located just off the Florida Turnpike at 16851 State Road 50. You can call us seven days a week at (352) 404-7000!