The Advantages and Disadvantages of Plug-In Hybrids & Electric Cars
Plug-in hybrid and electric cars create better air quality for the environment by reducing emissions, but they also allow us to save gas money with better fuel efficiency. However, many of us might not have a Clermont electric car, and that's understandable. In addition, the infrastructure surrounding Toyota Clermont electric vehicles is still developing, so it may not be feasible for everyone to buy one, but that's also why plug-in hybrids are great transition models for car buyers.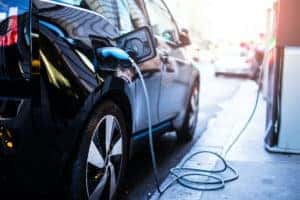 Here at Toyota of Clermont, our experts will be giving you the rundown on the advantages and disadvantages of Plug-in hybrids and Electric cars. 
What Is A Plug-In Hybrid?
Plug-in Hybrids use both batteries to power an electric motor and gasoline to power their internal combustion engine. Clermont plug-in batteries can be charged using an EV charging station. Once the plug-in car runs out of its electric power, it switches to the internal combustion engine. So, if you kept your plug-in hybrid charged, you could solely allow it to run off of electric power if you wanted to save gas money. 
What Is An Electric Car? 
An electric car runs off an electric motor powered by electricity in a battery instead of an internal combustion engine. So they don't need gas to get them moving. You need a wall outlet and charging equipment to power it up to get to the places you need to go in your Clermont Toyota.
Which one is right for you? 
If you're debating whether you should go with an electric car or a plug-in hybrid. We are here to guide you in making the best choice possible. 
Electric Cars
Advantages of an electric car:
Electric cars require fewer maintenance efforts than traditional gasoline-powered cars or even hybrids. As a result, driving an electric car lowers the number of services needed compared to a fuel engine. 
Enjoy the convenience of charging your car at your house

instead of stopping at gas stations with expensive gas prices and high emissions. 

Enjoy tax credits and incentives.

Did you know that buying an electric car allows you to be eligible for up to 7,500 dollars depending on where you live! 

Electric cars have instant torque, and that means when you hit the gas pedal, your EV will have instant acceleration. Check out the all-new electric Toyota, the Bz4x, when it comes to our dealership this year! 
Disadvantages of an electric car:
A lower driving range

limits the amount you can drive without stopping to recharge your car. You may have to stop more to charge your car rather than a plug-in hybrid. 

Electricity still costs money

and may take longer to charge than the time it would take to stop and fuel your car with gas. 

There are fewer charging stations than there are gas stations.

So, you might have to think more about picking specific routes for road trips that you know have electric station options. 
Plug-In Hybrids
The Advantages of plug-in hybrids:
Enjoy more range with a Clermont plug-in hybrid car. The Toyota RAV4 Prime has a 600-mile total overall range. This will get you far more than you could imagine with low fueling costs. 
Get the best of both worlds

with the advantages of both electric and gasoline vehicles by having both engines available. You can find Plug-In hybrids on the Toyota lineup, the RAV4 Prime, and Prius Prime. 

Plug-Ins are also eligible for tax credits and incentives.

By buying a plug-in hybrid, you can get tax credits after buying your car. You can get up to 7,500 dollars back on your car, depending on where you live. 
The Disadvantages of plug-in hybrids:
These models can be more expensive than regular hybrids

. You may be able to save more money in the long run, but it doesn't mean it isn't costly when you buy the car. 

They're in high demand

, so you might have difficulty getting your hands on one. However, here at Toyota of Clermont you can special order a customized Clermont Toyota to guarantee you get your hands on that car. 

Owners need charging facilities and need to stop at the gas station.

Although you get the best of both worlds, you also need to keep up with both ways of getting your Clermont Toyota on the move. 
Have any questions about electric cars or plug-in hybrids? Call us today!
We would love to help you answer any questions you may have. Give us a call at (352)404-7000. We're located just off the Florida Turnpike at 16851 State Road 50 Clermont, FL, 34711.