Prepare your car and yourself for daylight savings time to end
We're well into October of 2020 which means daylight savings time is about to end. Are you ready to fall back an hour just as November arrives? The time change can mean a lot more driving in the dark for some, as night usually starts to fall right around rush hour. Toyota of Clermont is here with tips from our auto service experts on how to prepare your car AND yourself for daylight savings time to end so you can hit the road safely no matter the time. Check it out.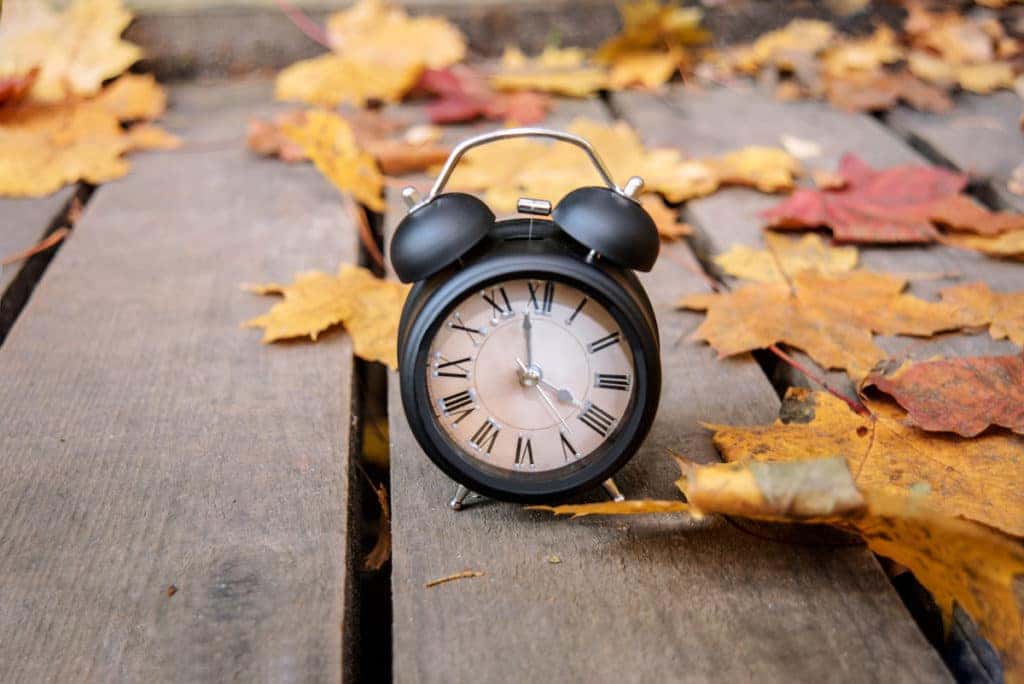 Toyota of Clermont's tips for dealing with daylight savings
1. Have your lighting – all of it – checked.
Before daylight savings time ends, take the time to have your lighting systems both inside and out checked. Your headlights, taillights, turn signals, and hazard lights should all be in working (and excellent) condition so you have top visibility and also so other drivers on the road can clearly see your vehicle. You should also ensure that all interior lights and dash lights are in working order before you try driving at night. Remember, your headlights should be on from dusk until dawn.
2. Bring your car in for brake service and a tire inspection.
You want your brakes and tires to be in excellent condition when you're driving at night, as you very well may be after daylight savings time ends. Have our Clermont auto service techs check your entire brake system over to ensure you can come to a safe stop, even if it's a sudden one. You'll also want them to check your tire tread to make sure you can gain proper traction, as well as inspect the overall condition of your car tires to ensure you're not prone to a blowout (because who wants to change a tire in the dark?).
3. Clean your windshield and windows, inside and out.
Clean your car's windshield and windows thoroughly both inside and out before driving in the dark. Any dust or smudges will reflect headlights, which can make it difficult to see and impair your visibility in a big way.
4. Do away with all distractions while driving at night.
You have to pay extra attention when behind the wheel at night. Animals tend to be more active at night and are more likely to cross your path, and you also won't be able to see issues on the road as soon as you would if it were daytime. Do away with all distractions, keep your hands on the wheel and your eyes on the road, and focus on the road for the safety of you and everyone around you.
5. Take the time to let yourself adjust to the time change.
We may fall back and gain an hour of sleep, but that also means you may stay up later than anticipated for a while (especially on Halloween). If you're fatigued, don't get behind the wheel! Driving while fatigued is just as bad as driving while intoxicated. Delay your drive time so you can rest up or at worst, pull over to a safe spot to take a nap.
Prep your car at our Clermont auto service center today
Have questions or need Toyota of Clermont to help you get your car ready for daylight savings time at our auto service center? Call us! We're open and waiting at (352) 404-7001 and you can stop by to see us at 16851 State Road 50, just west of the Florida Turnpike.