How to maintain and restore your headlights
They keep you safe during night time drives, they alert other drivers that you're there when it's raining, and they do so much more. Your car headlights are an essential part of your vehicle and without them you'd be in the dark (literally)! Making sure that you have working bulbs and your headlight assembly isn't foggy is important to making sure they'll shine when you need them to. Toyota of Clermont is here with a guide on car headlight maintenance and how to restore them if they're burning a little low.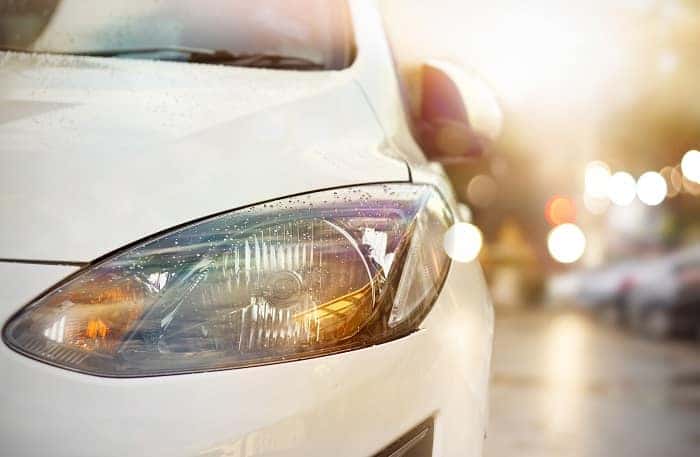 Keeping your car headlights shining
Like almost all parts of your Clermont vehicle, your headlight bulbs will eventually burn out and your assembly cover will likely get foggy. Leaving these problems alone puts you and other drivers at risk (and could get you in trouble), so our Clermont auto service experts recommend these maintenance tips:
Research replacements. As your headlight bulbs degrade, it's time to start looking for replacements. Luckily for drivers there are several bulb options for your car headlights to choose from based on brightness, lifespan, and performance. Some of the different types include:
Incandescent/Halogen
HID/Arc
LED
Laser
Each type will emit a different type of light and last for a different length of time. If you're uncertain about which type you'd like to replace your existing bulbs with, you can always ask our helpful Clermont auto service experts.
Replace your dying bulbs. Thankfully, replacing car headlights is straightforward and doesn't require an expert knowledge of auto maintenance. Simply open your car hood and look to the bottom left and right corners closest to you. You should the backside of your car headlight assembly. From there, simply unscrew the bulb socket, take out the bulb, put the new one in, and test to make sure you replaced it correctly. Driving with a headlight out prevents other drivers from seeing you clearly and is not only dangerous but illegal as well.
Replace bulbs in pairs. When replacing your car headlights be sure to do so in pairs. This will keep your Clermont bulbs on the same aging timeline, so they will fade at the same rate and be replaced at the same time.
Restoring your car headlights
The most common reason your headlights don't shine as bright as they used to is that they've become fogged over by residue and not enough light can get through. Restoring your headlight assembly isn't too difficult and our Clermont auto service department is always an option. But, if you're more of a DIY kind of person, restoring them yourself is also an option. Here are some instructions to consider when using a restoration kit:
Clean your Clermont vehicle. A bath for your car is always a good thing to do, but it's especially important when restoring car headlights. This will keep more dirt and residue from entering the assembly and bad scratches from forming during the sanding process. At the very least, make sure to clean the surrounding area thoroughly before starting this project.
Painter's tape. Obviously, you're not going to paint your car. But painter's tape is great for preventing scratches and keeping cleaning material off other parts of your Clermont vehicle.
Start sanding. Sandpaper or a rough pad should be included in your restoration kit. Use this with cleaner or sanding liquid to scratch away the foggy surface layer and prep it for buffing. Our Clermont auto service techs recommend using an orbital sander to speed the process along but doing it by hand always works.
Buff and polish. After sanding your car headlights thoroughly, wipe them clean and apply a layer of wax. Buff it in with either an orbital buffer or soft cloth until the car headlight appears clear.
If you're looking for a quick way to finish the job or an at home remedy, use toothpaste and baking soda!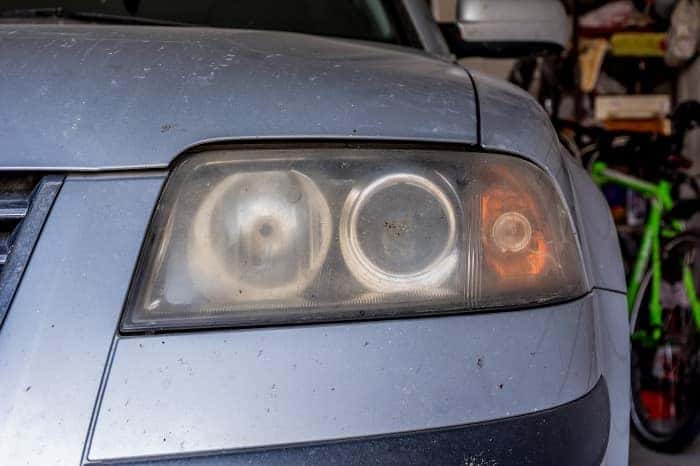 Toyota of Clermont can get your car headlights shining again
If going the DIY route isn't working quite right or if you need some help restoring or replacing your headlights, Toyota of Clermont is here to help! Our expert auto service team can get the job done for a price that's right for you! Give us a call at (352) 404 – 7000 to schedule an appointment or visit us at 16851 State Road 50, just off the Florida Turnpike.