Prepare Your Car for the Holidays With Auto Service
The holidays are here! Hanukkah officially starts the December holiday season next week. With other celebrations like Christmas and Kwanzaa, you're more than likely pretty busy. With everything from getting dinner plans ready to get your house decorated, there may be a couple of things you'll forget. Something to make sure you DON'T forget is getting needed winter auto service for your Clermont Toyota. Our team has put together a list of things you should make sure you get checked out before the holidays hit.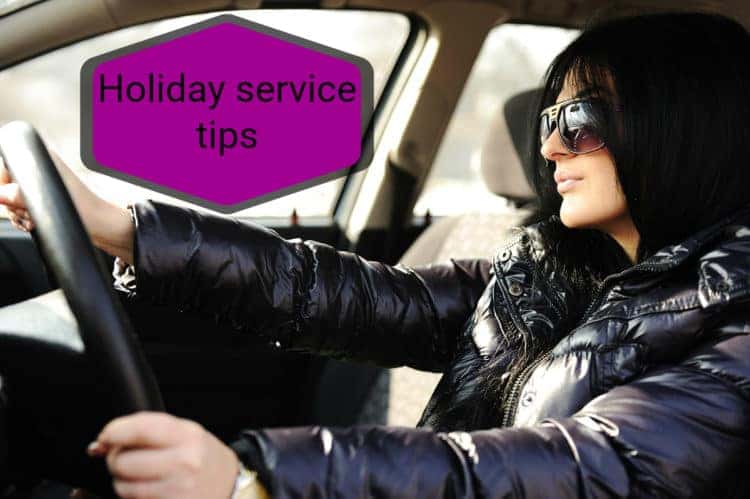 How to prep for the holidays with auto service
Get an oil change
We know we say it a lot, but getting an oil change is one of the most important auto service tasks out there! It keeps your engine well lubricated, which means your car will run at optimal functionality. If you plan on driving a lot this holiday season, make sure you aren't due for an oil change.
Check your wipers and headlights
It's important to have maximum visibility while you're on the road. This is especially important when you're driving this month! There may be a lot of people out of town, and even the risk of people driving while under the influence this season. That's why you'll want your wipers to be able to push away any rain, and your headlights to be bright enough to see in even the darkest of nights.
Take a look at your auto fluids
When getting auto service in Clermont to prepare for a holiday trip, you won't want to forget about getting your auto fluids checked. This is especially true for winter! That's because auto fluids tend to thicken in colder climates. This thickening can cause performance issues for your car, which could put a real damper on your holiday travels. So be sure to get things like your antifreeze, power steering, brake, and transmission fluids checked out.
Keep track of your tires
Before the temperature starts dropping too low in Clermont, we suggest making sure your car tires are in good condition. Not only will you want to make sure they're properly inflated, you'll also want to make sure their tread is in good shape. If you head up to areas where roads are slick with ice or water, a bare tread could spell disaster for your holiday trip.
Get ready for winter with help from Toyota of Clermont!
When preparing for this season, you'll want to make sure your car can reliably take you where you need to go. That's why you should bring your car to our Toyota service center in Clermont to make sure you're car is ready for the holiday season! You can schedule an appointment with our auto service team by calling us (866) 454-1614. We're located at 16851 State Road 50 in between the Florida Turnpike and Highway 27.