Is a new engine air filter REALLY necessary?
When you last visited your auto service center for either routine car care or auto repairs, did they suggest that you change your engine air filter? Many drivers actually complain about this, feeling that it's an unnecessary car care suggestion and that it's aimed at getting the bill higher. However, believe it or not, it IS necessary to change the engine air filter from time to time. But why, and how often do you *actually* need to have it changed? Toyota of Clermont is here with answers.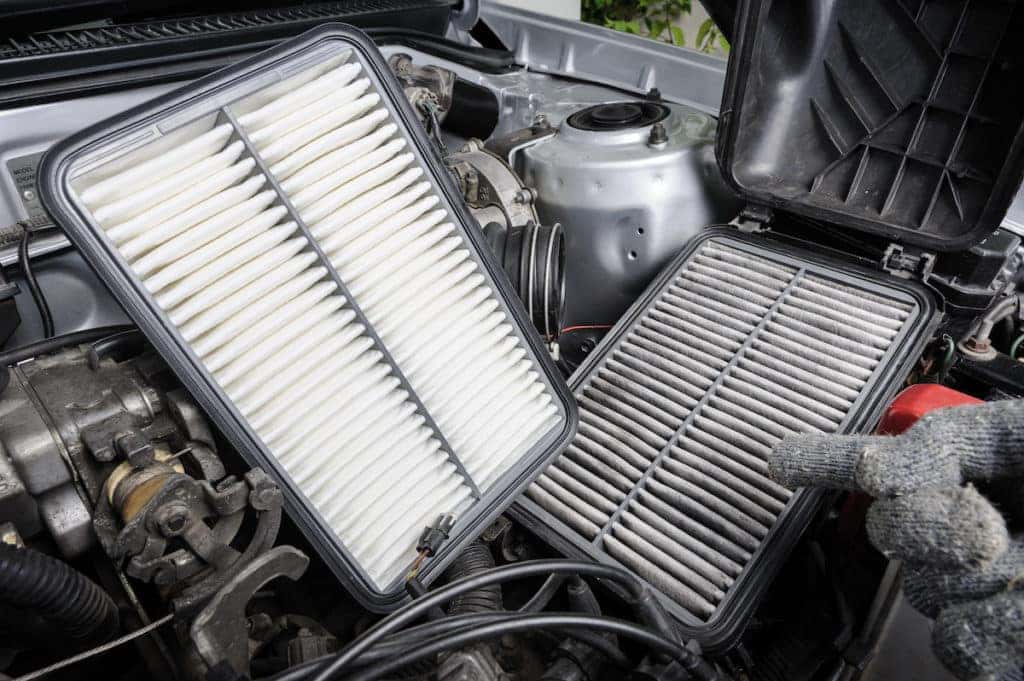 Your engine air filter is absolutely critical to your car's continued performance. Your engine pulls in air to ignite the fuel that keeps your car out on the open road and the air filter prevents dirt and debris from being pulled into the engine along with the air. This means that over time, the filter will become dirty and no longer be able to do its job even with regular cleanings – this is typically when it needs to be replaced.
But what happens if you ignore your service technician and hit the highway with a dirty or clogged engine air filter? Here are some of the side effects you'll see from not taking care of this critical car maintenance item.
Your performance will suffer. A dirty air filter can prevent the correct amount of air from being pulled into the engine, which results in lowered fuel efficiency (and more money spent at the gas pump), misfiring, and a reduction in power (which translates to slow acceleration and even stalling).
You could see engine damage. If it gets to the point where your air filter has been through excessive wear and tear, it could start to come apart. When this happens, pieces of it can actually get sucked into the engine and cause damage to the engine itself, resulting in costly repairs for you and time in the shop for your Clermont Toyota.
So how often do you REALLY need to replace your engine air filter? Some will say that once a year will suffice, but you should actually base it on your driving habits – more specifically, your mileage. After all, not all drivers put the same amount of miles on their car in one year. A long-distance commuter will see a lot more mileage than someone who works from home. Our Clermont auto service techs recommend getting your engine air filter changed every 20,000 – 30,000 miles for maximum performance and cleaning it routinely in between changes. Also, if you notice any performance-related issues, bring your car into our service center to have our techs take a look under the hood.
Need engine air filter service or have questions about your car's performance? Call Toyota of Clermont today. We're open seven days a week at (352) 404-7001 and we're conveniently located just off the Florida Turnpike at 16851 State Road 50.