How to get unstuck in off road situations
Are you a fan of taking things off road? You're not the only one – central Florida is full of enthusiasts who love to hit the sandy beaches and take things off the pavement and into the woods. However, when you leave the pavement there's always a chance that you'll find yourself stuck, whether in the sand or mud. Toyota of Clermont is here with helpful tips to get you out of sticky situations – check it out!
When you're stuck in the mud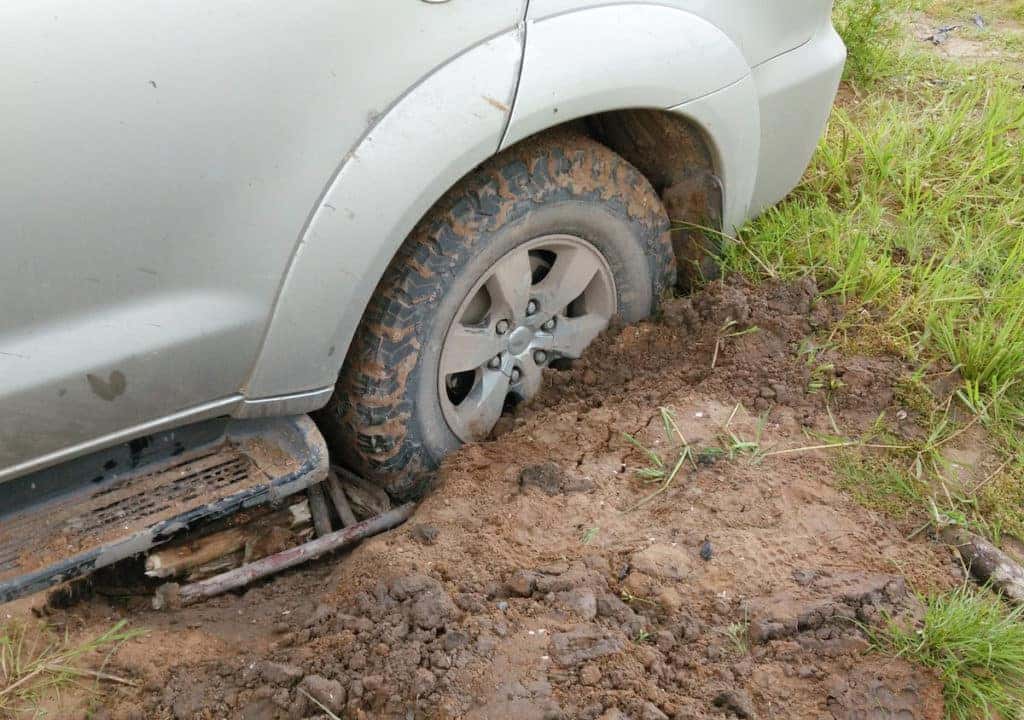 It's easy to get stuck in the mud when you're out off road in the woods, but it's not quite so simple to get yourself out. Check out these Toyota of Clermont tips to help you when you lose traction:
Stop hitting the accelerator – it'll only dig your wheels in deeper.
Try to carry a bag of kitty litter in your trunk. You can also look around the vicinity for sand, although kitty litter tends to work better in this situation. You'll want to dump a generous amount of litter in front of your power wheels (in a front-wheel drive car, the front wheels and in a rear-wheel drive car, the back wheels). The litter will help them grip better and give you some extra traction. You can also use your floor mats, but they WILL get muddy.
Accelerate evenly but not too slowly once you have your traction devices in place.
If that doesn't work, use a tow rope to haul yourself out of the mud. You can have another vehicle pull you; just make sure to use an actual tow rope (that can withstand the weight and pressure) and hook it up to the proper places on each vehicle (i.e. not the bumper or any part of the suspension).
When you're stuck in the sand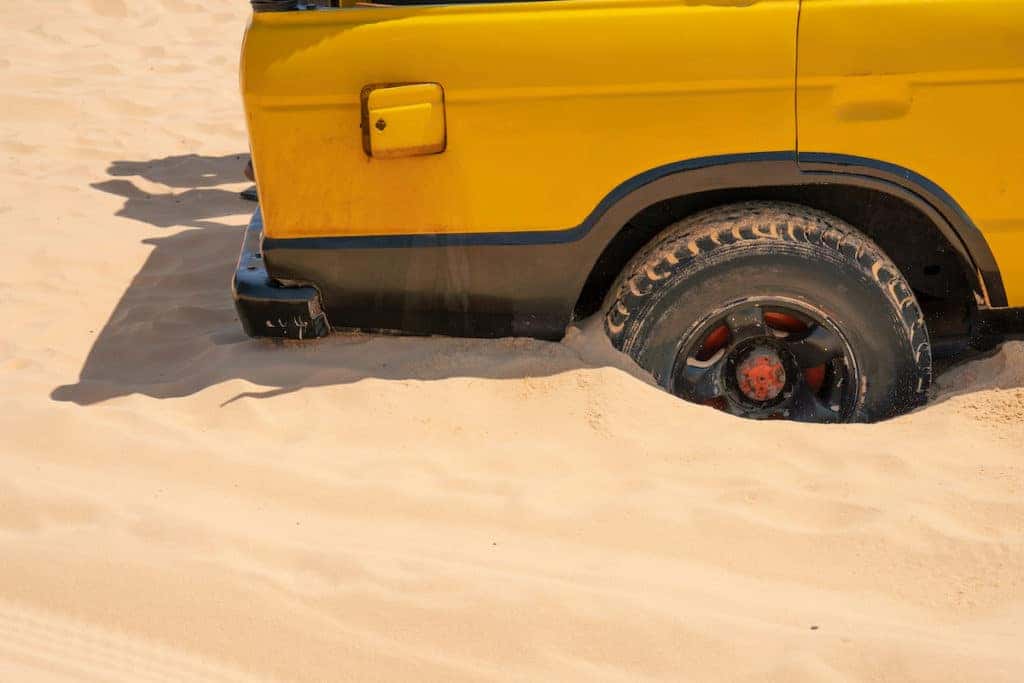 New Smyrna is notorious for its beautiful beaches, especially because you can drive right onto them. However, driving in the sand can be tricky and ultimately end up with you getting your ride stuck. If you're going off road on the beach, try to drive close to the water where the sand is firmer, but not IN the water. Here are a few Clermont Toyota tips for when you're stuck in the sand:
Just like in the mud, stop hitting the gas – your wheels will just spin and dig you in deeper.
Try to dig your wheels out. The soft sand is what's preventing them from getting traction, so if you can use a shovel or your hands to dig them out a bit and let the wheels hit the firmer sand underneath, you may be able to get unstuck.
If that doesn't work, place your floor mats or even pieces of cardboard or palm fronts under your tires – this will give them something to grip onto so hopefully, you can steadily hit the gas and pull yourself out of the sand.
Want more tips? Think you need to do a little shopping to get your ride ready for off road terrain? Call us! Our Clermont Toyota parts store is open seven days a week at (352) 404-7001.