How to detail your car on a budget
Part of responsible car ownership is keeping your ride clean and tidy at all times. Not only does it make your drivetime that much more pleasant, but it also helps keep the resale value high. However, we know some drivers are on a budget and it can be tough to buy expensive car detailing supplies when you're trying to cut costs. Toyota of Clermont is here to help with the assistance of our car detailing experts – our auto service techs! Check out these easy ways to detail your car while still sticking to your budget.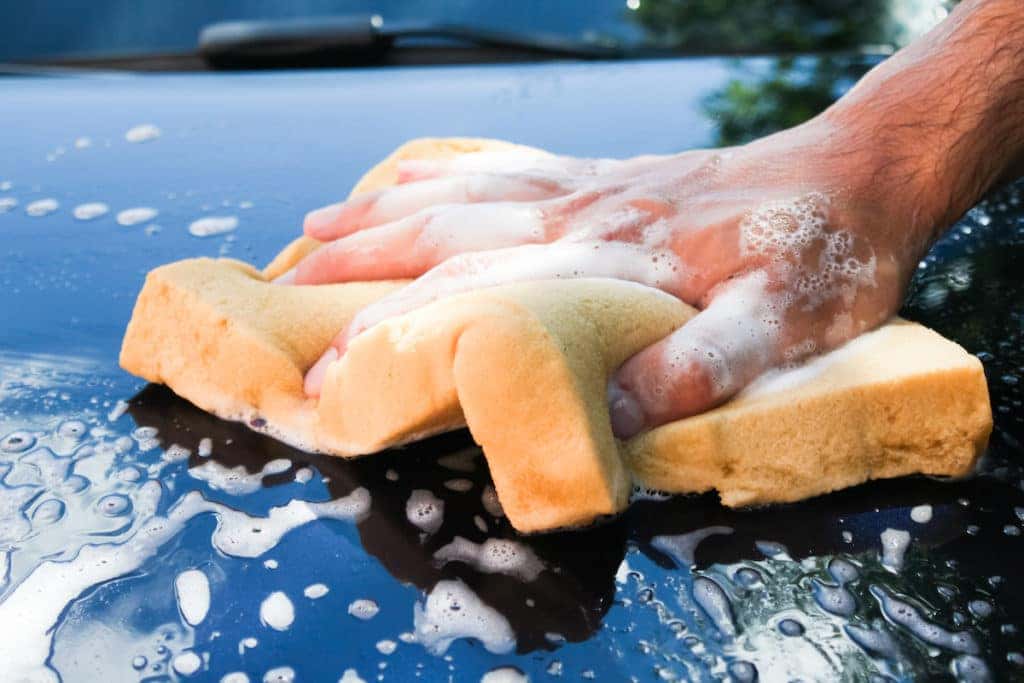 Car detailing on a budget: the interior
If your fabric seats need a little bit of freshening up, try using regular dish soap, warm water, and a sponge (make sure you give them plenty of time to dry). If you have a stubborn stain, you can mix baking soda and water (1/4 cup baking soda, 1 cup warm water) to make a paste. Scrub the stain, wipe it clean, and let dry! Club soda is also a great stain remover if you're in a pinch, according to our Clermont auto service specialists.
You don't have to buy expensive car detailing supplies to clean the interior of your car – believe it or not, some olive oil on a soft cloth is a great way to wipe down vinyl, SofTex, leather, and plastic and get it looking like new again.
If your car has any odors lingering inside of it, they can be tough to get rid of. However, it's easy and inexpensive to get rid of them! You can put a small bag of charcoal under a front seat – charcoal is a great odor absorber. To freshen things up, putting some dryer sheets under the seats can help. Another easy fix? Sprinkle the upholstery, carpet, and any other fabric surfaces with scented baking soda, let it sit for a few hours, and then vacuum it up.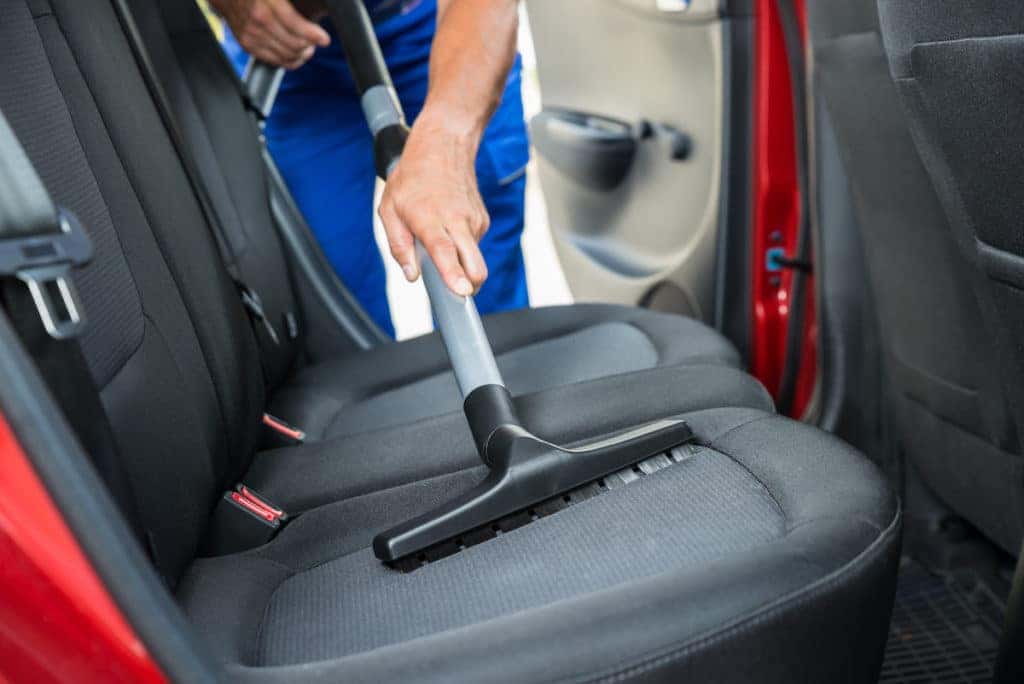 Car detailing on a budget: the exterior 
We know that special car detailing soaps can add up – but luckily, you don't have to buy them if you're on a budget. However, resist the urge to use regular dish soap on the exterior of your Clermont Toyota. It can actually do damage to your car's paint; the chemicals in it can strip your vehicle of its protective coating. It's a much more cost-effective solution to use a bit of hair conditioner in warm water. The exterior of your car will repel water AND look super shiny!
Need to give your windows a once-over? Using ammonia-based cleaners (like Windex) can do damage to the glass and your tint, so avoid it. Instead, mix vinegar with warm water and clean your windows with that mixture and crumpled newspaper. Newspaper is actually more durable than paper towels, and it won't leave those tiny white flecks all over the window after you clean.
Have questions about car detailing on a budget? Call Toyota of Clermont today at (352) 404-7000!