Happy Birthday Mega Cruiser and Land Cruiser News
This past weekend was a special moment for those who know a lot about Toyota's history and lineup. The Mega Cruiser (a lesser known but absolute beast of a vehicle) celebrated its 25th birthday! This exclusive and elusive Toyota 4×4 has entered its mid-20s and we're finding ourselves a little envious about the fact that this iconic ride never made its way to this side of the world (unless you happen to visit the Land Cruiser Heritage Museum in Salt Lake City, Utah). To commemorate the creation of this legendary ride, we've compiled some historical information about the Clermont Toyota Mega Cruiser.
But, it doesn't end there! If you're someone who relies on us at Toyota of Clermont for your weekly dosage of Toyota news, we have a story about the new Toyota Land Cruiser you'll definitely want to hear. Check out all the deets right here!
The History of the Mega Cruiser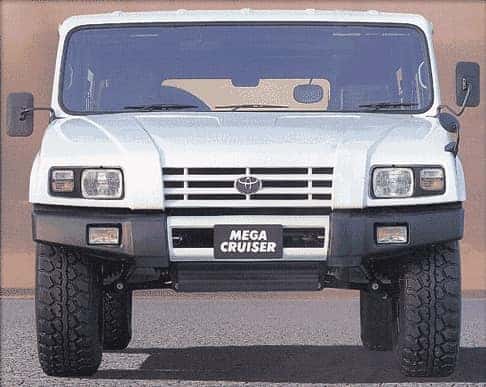 Out of Toyota's vast lineup that's distributed throughout the world, the Mega Cruiser stands tall and wide in the off-roading world. The history behind the birthday car in question is interesting considering its initial purpose and construction.
In true Clermont Toyota Land Cruiser fashion, Toyota was asked by an outside party to build a vehicle fit for the Japan Ground Self Defense Force (another notable instance of this was the original Jeep clone Land Cruiser from the Korean War). The Mega Cruiser was created in 1995 with both off-roading capability and military power in mind. The result was a gigantic Toyota Land Cruiser-like vehicle that rivaled the American Humvee.
The Clermont Mega Cruiser packs a 4.1-liter four-cylinder turbo-diesel under the hood and revs up the unique with four-corner independent suspension and and inboard braking system. In conjunction with the military units produced by Toyota, there were about 100 civilian models also released. Because of their obvious rarity, a Clermont Toyota Mega Cruiser is very difficult to come by. There really don't make them like that anymore!
What's New with the Clermont Toyota Land Cruiser?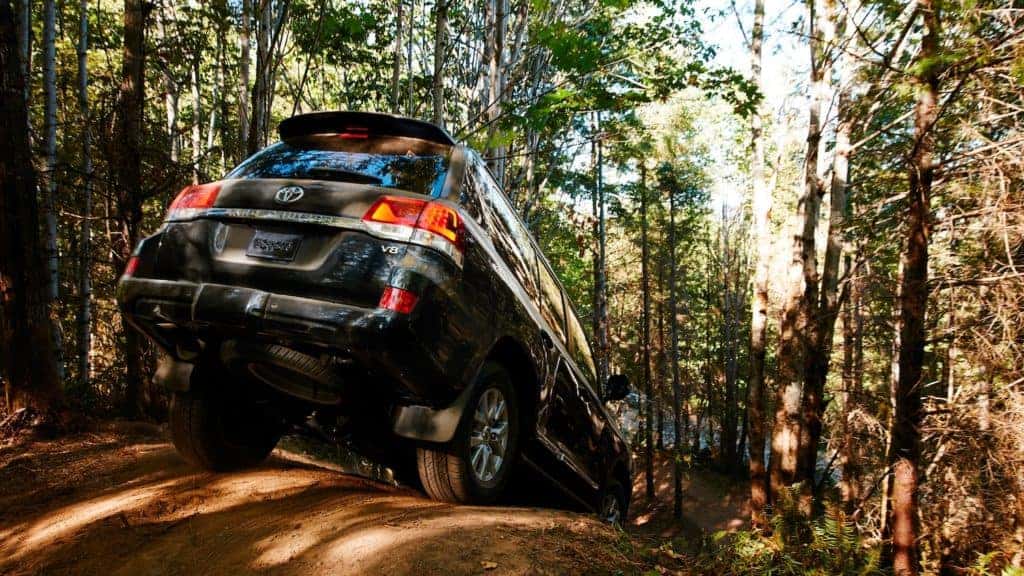 Speaking of new Land Cruisers, there are some additional rumors circulating the interwebs regarding the new Clermont Toyota Land Cruiser 300 Series. First thing's first, Toyota has not officially confirmed the whereabouts and production of this suspected upcoming model. However, we at Toyota of Clermont appreciate leaks and rumors because it gives us hope and excitement for the future of our all-time favorite car brand. Here are a few rumors surrounding the new Clermont Toyota Land Cruiser:
The 300 Series Land Cruiser will likely be revealed sometime in the next coming months.
If past rumors are true, the 300 Series will come included with a trim level like the TRD Pro trim for many of Toyota's current lineup. However, this is likely for Australia because of the huge off-roading and Land Cruiser market there.
There's the possibility that the 300 Series Toyota Land Cruiser might not come to North America at all. Instead, a new vehicle might adopt the "Land Cruiser" nameplate and become more like a smaller 4Runner.
Are you excited for the possible reveal of the 300 Series Toyota Land Cruiser? Check out our blog for the latest new frequently and shop Toyota of Clermont's current inventory online anytime!