Do you know what to do when getting pulled over?
Getting pulled over can be stressful. No one wants to end their drive time commute with a ticket or fine. However, a great way to reduce stress in situations like this is to know how to act when you're in them. That's where our Clermont Toyota dealership comes in – we're here with tips to help you handle getting over calmly so you can get back out on the road with confidence.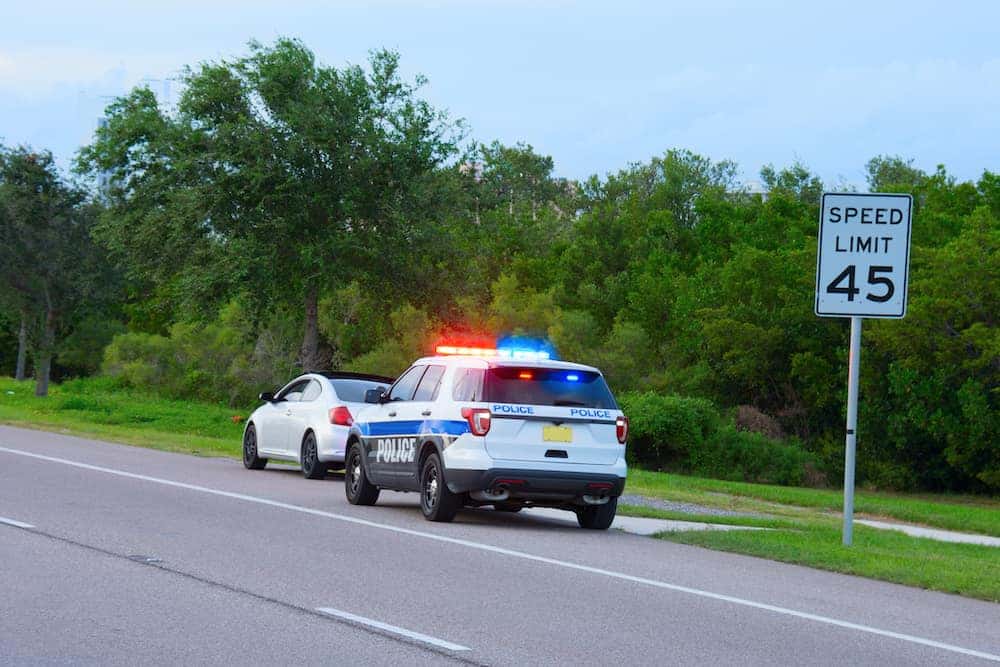 Keep your car road-ready to avoid getting pulled over
Our first tip? Keep your car in good shape. A burnt-out headlight or turn signal that isn't working can get you pulled over pretty quickly, and if your ride physically appears to be in such bad condition that it's a road hazard, you're likely to see flashing blue lights in your rearview mirror. Keep up with routine auto service at our Clermont Toyota service center. Additionally, follow the rules of the road! Keep to the speed limit, use your turn signals and headlights when you're supposed to, come to complete stops at stop signs and red lights, and don't engage in aggressive driving. Taking these easy precautions can save you time, money, and stress when it comes to getting pulled over.
Toyota of Clermont tips for this stressful situation
However, in case you do find yourself getting pulled over, here are some tips to keep in mind:
Take action the minute you see the police officer indicating that you're getting pulled over. Turn on your hazards to indicate that you've seen the officer and are taking steps to safely stop your car. Slow your vehicle's speed and move to the right side of the road, using your turn signals to change lanes. Find a safe place to park on the right side of the road and make sure you leave enough space for the police officer to walk up to your driver's side window without having to worry about passing traffic.
Once you're parked, roll down your window, turn your car off, and turn on interior lights in your car if it's dark out. Don't reach for your license, registration, and insurance just yet – wait until the officer tells you to. Instead, sit still and put your hands on the wheel.
When you're told to get out your license and registration, tell the officer where they are before you reach for them (especially if you're reaching into the backseat). Another Clermont Toyota tip for when you're getting pulled over? Keep your glovebox or center console organized. That way it's easy to find what you're looking for, especially in stressful situations like these.
Don't give in to the urge to argue. We get it – it's frustrating. But the side of the road is not the place to argue your point over whether or not you broke a law. Instead, be calm and polite and if you feel the need to press the point, take your ticket to court.
Want more tips or think you need to get your car street-legal (or at least get on an auto service schedule to avoid getting pulled over)? Call Toyota of Clermont! We're open seven days a week at (352) 404-7001.