Toyota of Clermont answers common car care questions
When it comes to car care, you probably have questions. Most people do unless they've mastered exactly what goes on under the hood. We get a lot of questions here at our Clermont Toyota service center and we always do our best to ensure we educate our customers so they can feel confident about car care. Here are 5 of the most common we hear and answers straight from our Clermont auto service techs.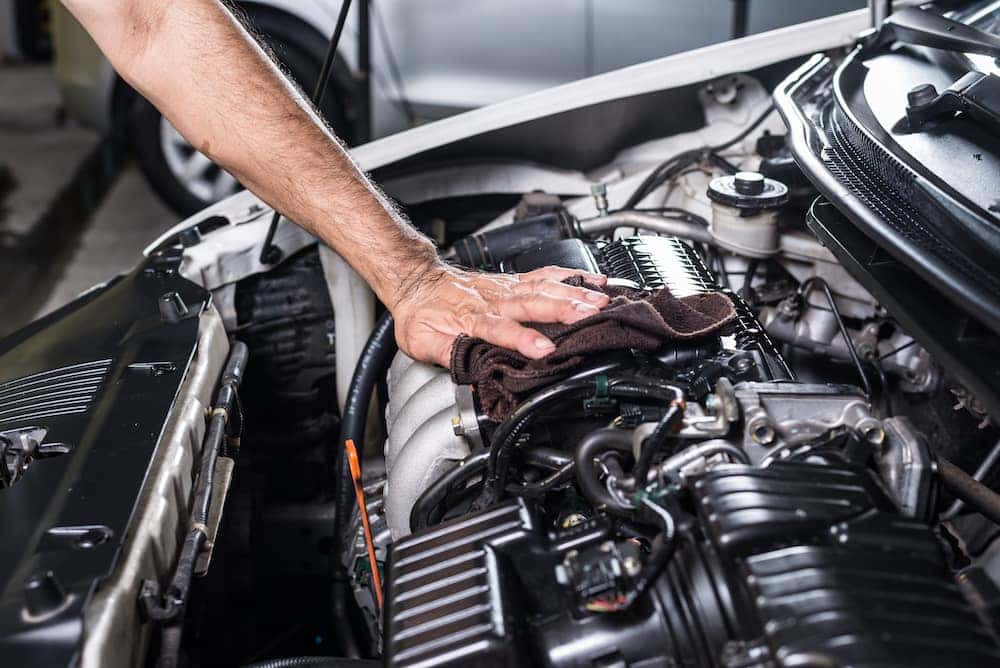 What should you know when it comes to car care?
1) Can I switch back and forth between conventional and synthetic motor oil? 
Absolutely – unless your car REQUIRES synthetic oil. There are perks to both types of motor oil so you can switch back and forth between the two as you see fit unless your car demands synthetic. In that case, don't try to use conventional or you could seriously damage it.
2) Will premium gasoline improve my car's fuel efficiency? 
Nope! You don't need to use premium gasoline unless your car calls for it (which you can find out in your owner's manual). Putting it in your car won't improve performance or fuel efficiency. In fact, using premium gasoline in a car that doesn't require it will do nothing but cost you more money at the fuel pump.
3) I need a new timing belt – can I put off this repair? 
Don't. Your timing belt is essential to your car's performance and keeps everything running as it should under the hood. If it breaks, you can do very costly and even irreparable damage to your car's engine. Our Clermont auto service techs encourage you to take care of this repair immediately once the need has been diagnosed.
4) Should I switch out my all-season tires in the winter? 
It depends. If you live here in Florida where we never see snow or ice, then you can keep your all-season tires on all year long and not worry about it. However, if you live in or travel to more northern climates with lots of snow, ice, and winter weather conditions, our auto service techs recommend that you consider swapping your all-season tires out for winter tires specially designed for that type of driving.
5) Who should I listen to first – the instrument panel, my mechanic, or my owner's manual? 
You should always listen to your instrument panel first – those pesky dashboard lights illuminate for a reason. Next up is your mechanic; when they make a recommendation for your car's auto service or repairs, they do it for a reason. They've gotten up close and personal with your ride and their inspection can give you a diagnosis and course of remedy. Finally, use your owner's manual as a last resort when it comes to car care and repairs as it doesn't take all factors into consideration when doling out information.
Schedule your car care and repairs at Toyota of Clermont
Have questions? Think you need car care or repairs? Call Toyota of Clermont's car care center today at (352) 404-7001 and schedule an appointment with one of our knowledgeable techs. We're open seven days a week!