Are you making these common car maintenance mistakes?
Do you know your way around under the hood of your car? You don't need to be an expert – that's what our Toyota of Clermont service techs are here for. However, it does help to have a basic knowledge of how things work so you can perform easy at-home car maintenance when necessary. DIY car care between service appointments can ensure your car stays in top shape and offers you the best performance possible. We're here to tell you about some common car maintenance mistakes that a lot of drivers make but you don't have to.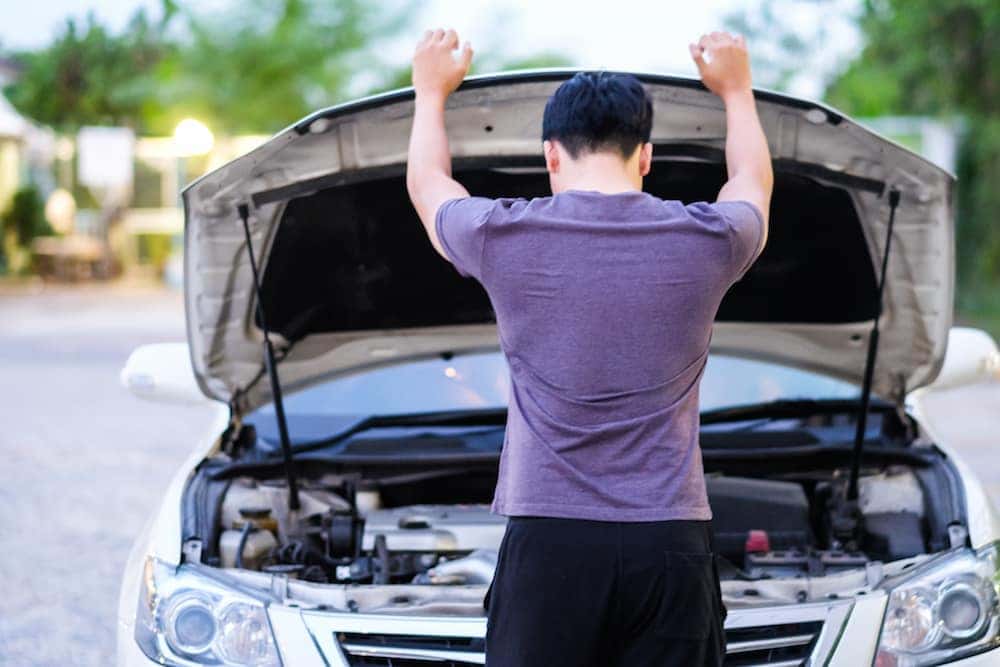 Not checking oil. If you get routine oil changes you're already ahead of the game, but it's also important to check your oil in between changes. Work this into your car maintenance routine – just check the oil levels on the dipstick and ensure the oil is the right color at least once a month. (Spoiler alert: it should be a caramel hue and the level should fall in between the two tic marks on the dipstick.)
Using the wrong cleaning products. It's great to detail your car regularly but using the wrong cleaning products can do more harm than good. You should use special car soap – not dish soap – when washing the exterior, as dish soap can strip protective qualities off the paint and leave you susceptible to paint damage. Avoid using ammonia-based cleaners like Windex on the windows and windshields, as these can damage tint and also keep your windshields from defrosting properly. Our Toyota of Clermont parts store can help you find the products you need for safe and efficient car detailing.
Not checking tire pressure. You need routine tire rotations and wheel alignments, but you also need to check your tire pressure in between car maintenance appointments. Changes in the weather and wear and tear on your tires can make the pressure levels drop, which can ruin your fuel efficiency, lower traction, and put you at risk for damage and a blowout. Check your tire pressure every few weeks to ensure it's where it needs to be.
Ignoring the check engine light. Listen, your check engine light comes on for a reason. It could be as simple as your gas cap not being tightened or something more serious, but the longer you let it go, the more costly and serious the issues can get. Bite the bullet and get your car checked by our Clermont Toyota service techs.
Neglecting your wiper blades. Your wipers ensure that you have a clear field of vision even in the worst of weather. The blades to be replaced every 6-12 months depending on wear and tear, so don't neglect them. Signs you need new blades include streaking, squeaking, or smearing water around instead of clearing it.
Have questions? Need help with car maintenance? Call Toyota of Clermont today. Our techs are here 7 days a week for your convenience at (352) 404-7001.