4 Scary car maintenance issues: How to deal
Do you feel a tingle of fear every time you notice there's something wrong with your car? You're not alone – most people have a serious fear factor when it comes to car maintenance. After all, unless you're well-versed in what's going on under the hood, it's hard to know what the problem is and how much it's going to cost to fix it. It's easy to get seriously spooked, but Toyota of Clermont is here to help! We're taking on four common but scary car maintenance issues so you can hit the road without fear.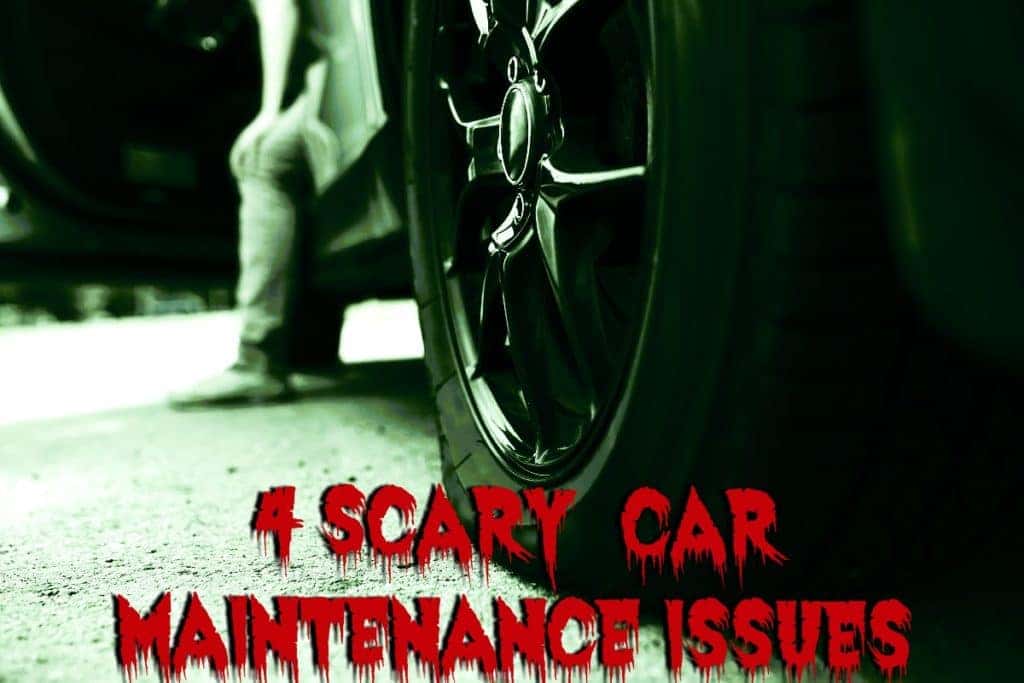 Don't let these 4 scary car maintenance issues fill you with fear
Scary Car Issue #1: Dead battery. 
Instead of letting a dead battery scare the life out of you, play Dr. Frankenstein! Always carry jumper cables with you so you can recharge a dead battery. It's also smart to routinely inspect your car battery for any issues like swelling, leaks, or corrosion, and replace it when it's due to be replaced. Toyota of Clermont can also check your voltage levels to ensure you've got enough charge.
Scary Car Issue #2: Flat tire. 
Don't let a flat tire take the treat out of trick-or-treating. Instead, carry a spare! You should always have a spare tire, a jack, and a wrench in the back of your car so you can quickly change a flat tire. Toyota of Clermont also recommends stopping flats in their tracks by routinely inspecting your tires – look for blisters, any damage like punctures or tears, and sidewall separation. Additionally, get routine tire rotations are part of your car maintenance plan.
Scary Car Issue #3: Overheated car. 
An overheated car can be seriously scary, but if you have the tools to handle it, you'll survive. Remember to stick to a car maintenance schedule that routinely checks and replenishes fluids under the hood, especially coolant and oil. You should also carry extra coolant or water with you to top things off if your car overheats from lack of this important fluid. Finally, never drive an overheated car! You can do deadly damage to your engine. Have it towed to our Clermont car maintenance center ASAP.
Scary Car Issue #4: Dashboard lights. 
Do you feel a chill run down your spine when you see a dashboard light illuminate? We get it – it's spooky. Your first step should be to see which light turned on – if it's the check engine light, go tighten your gas cap and check again. If it's still on or you see any other lights illuminated, it's time to schedule car service at our Toyota service center. The longer you ignore a light, the more damaging and more expensive the outcome.
Toyota of Clermont can help you face your fears about car care this year
Why wait? Tackle your fears head on and enjoy your spooky season. Schedule car maintenance at Toyota of Clermont – we're all treats and no tricks over here. You can reach us at (352) 404-7001, or just swing by and see us at 16851 State Road 50.