Deep Dive into Off-Roading Toyota Features
Driving one of the many amazing Toyota cars on the lineup affords a driver reliability, excitement, and a sense of satisfaction. It also affords a driver the ability to take things off the beaten path and tackle some tough terrain. Toyotas are uniquely equipped to handle trails and other harsh terrains better than other vehicles. With unique features and design construction, these cars can handle it all and are begging to be tested.
Have you been itching to get some mud on the undercarriage or kick up rocks from the rear tires? Before you hit the trails, you should check out a refresher on the unique off-roading features your Toyota offers and how to use them. Check out this quick guide from Toyota of Clermont!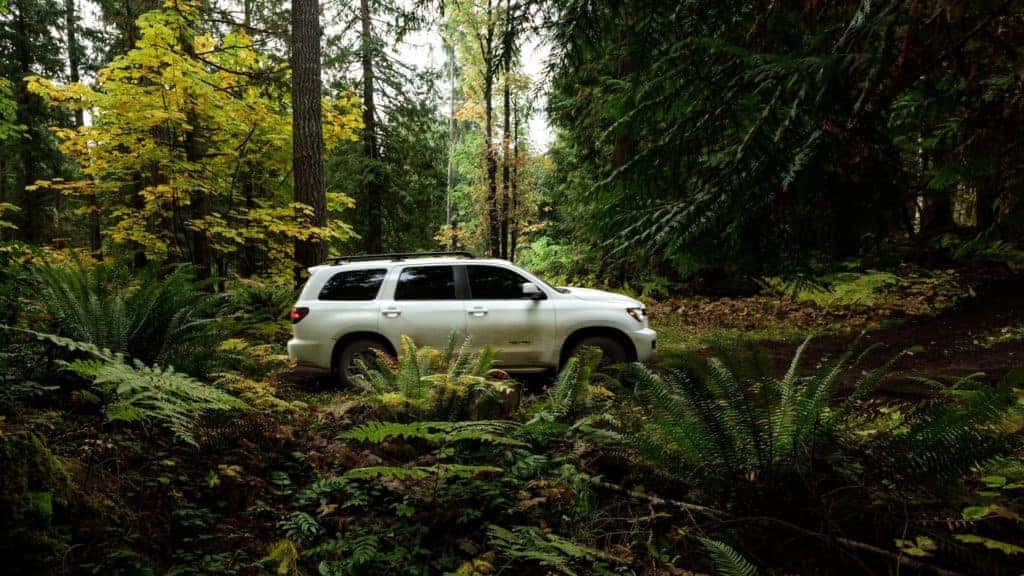 Tackle Anything with These Off-Roading Toyota Features
CRAWL Control
This unique Toyota feature works to help drivers better navigate rough terrain. CRAWL control works similarly to cruise control in that it automatically pilots your Clermont Toyota car at a certain speed. Using the electronic stability control (another helpful off-roading Toyota feature), the CRAWL control system determines how much power to apply to each wheel individually to keep your vehicle moving through whatever terrain you're driving on.
The system typically works between one and five miles per hour and can be paused by applying the brakes or exceeding a speed of 15 miles per hour. It can be used on terrain types like snow, dirt, gravel, grass, uphill gravel, mud, and more.
Multi-Terrain Select
Multi-terrain select works similarly to CRAWL control in that it helps make off-roading terrain easier to tackle behind the wheel of your Clermont Toyota car. But, there are several key differences that set it apart. Multi-terrain allows the driver to retain control of driving their vehicle (as opposed to CRAWL which drives for you) but gives the wheels extra power in the event of slip and spin.
You can set this feature to different positions based on the type of terrain you're driving through.
Locking Rear Differential
To keep your rear wheels spinning at the same speed and prevent you from spinning out, locking rear differential goes to work. This off-roading feature can be activated manually from inside the cabin and electronically stabilizes both rear wheels. Driving on uncertain terrain can cause your Clermont Toyota car's wheels to spin at different speeds when they make contact with a surface. This feature helps solve that problem by keeping the spin synchronized.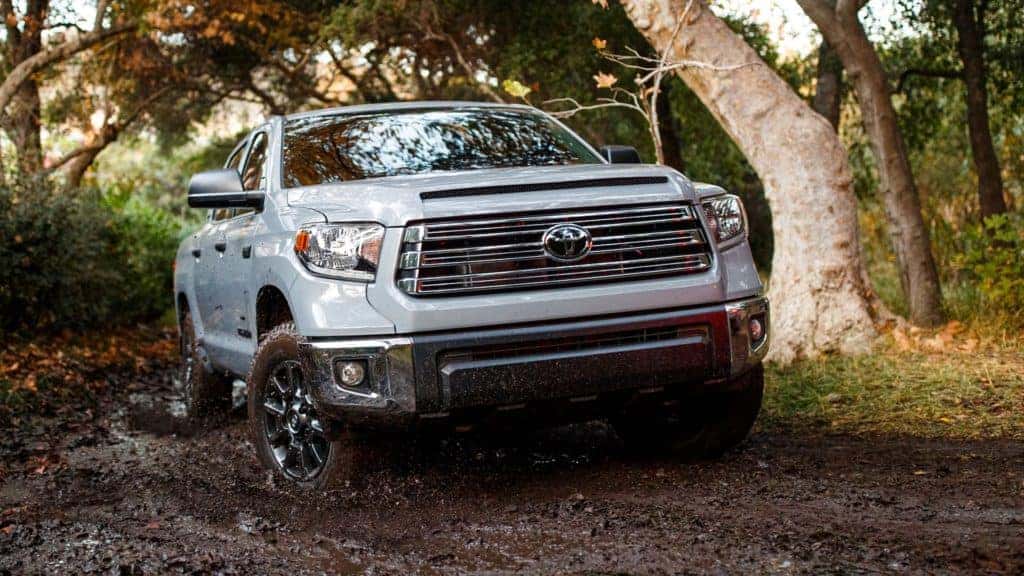 Kinetic Dynamic Suspension System
Off-roading isn't often a cakewalk, but your Clermont Toyota SUV can make it seem like one. Another unique feature that can help you better tackle any terrain is kinetic dynamic suspension. This system works passively by automatically decoupling the sway bars from your front and rear suspension arms. This helps keep things flexible to make it easier to traverse uneven surfaces. The system automatically reconnects the sway bars when driving on a flat and even surface.
Experience Off-Roading with Toyota of Clermont
Finding the perfect off-roading ready ride at Toyota of Clermont is easy! Visit our dealership at 16851 State Road 50 and test drive your favorite Toyota SUV today.