Buying a compact car: features and specs
Downsizing your ride is a trade off that minimizes your space, but gives you convenience, better gas mileage, and parking is a breeze! Compact cars have great features that make them fun to drive and they're economically priced to get all the perks of a sedan without the price tag. Vehicles like the Toyota Yaris and Corolla have a lot to offer and Toyota of Clermont is here to lay them out to help you in your shopping experience.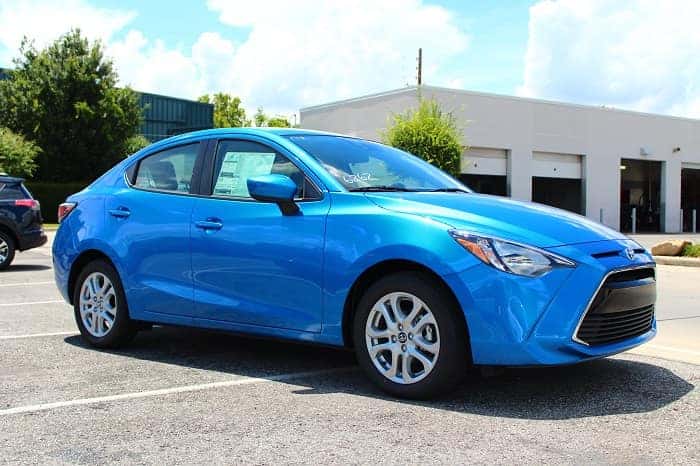 Big features, little car
While Clermont compact cars may be small, they still pack a punch with their new features and excellent fuel efficiency. Here are a few of noteworthy features to look out for in these vehicles:
The Toyota Yaris, Yaris iA, Corolla, and Corolla iM all have new exterior designs to give them more of a sporty look that's eye catching and stands out. Alloy wheels, new LED daytime running lights, sleek lines, and new accent pieces make these Clermont compact cars more than their size.
Additional submodels like the Toyota Yaris iA and Corolla iM give drivers added choices with feature selection and body style when purchasing compact cars. The Yaris iA features a similar design to the original body style but includes a trunk rather than a fifth door hatchback design. The opposite is true for the Clermont Toyota Corolla iM as it migrated from the trunk of the original body and favors a hatchback design for a shorter look with added cargo space.
Interior features are markedly different from other Clermont Toyota models when it comes to the Yaris and the Corolla. Touch screen Entune infotainment systems, USB ports for charging accessibility, sport contoured seats with several fabric options, and great sounding audio systems are just some of the interior features included in these Toyota compact car models.
Driving a big car doesn't always mean that you're safer on the road and these compact cars prove it. With active safety systems like Toyota Safety Sense, airbags throughout the interior, pre-collision warnings, and standard backup cameras, these vehicles are built to keep you safe on the road.
Better fuel efficiency is one of the many great characteristics of compact cars. The Toyota Yaris has a 1.5L four-cylinder engine with a four-speed transmission that gets an EPA estimated 30 city/36 highway/33 combined mpg. The Yaris iA has the same engine but has a six-speed transmission and gets an estimated 30 city/39 highway/34 combined mpg.
The Clermont Toyota Corolla uses a 1.8L four-cylinder engine and gets an EPA estimated 28 city/36 highway/32 combined mpg. The Corolla iM uses the same engine as the original model and gets an estimated 27 city/35 highway/31 combined mpg.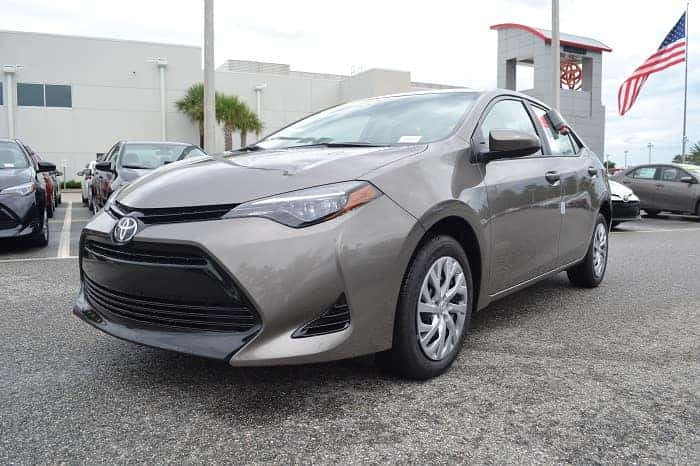 Take a test drive at Toyota of Clermont
Driving a smaller car can be a big change from your previous vehicle and we recommend taking a test drive! At Toyota of Clermont, we have a great selection of compact cars packed with features that'll make you change your mind about these small vehicles. Give us a call at (352) 404 – 7000 or come see us at 16851 State Road 50, just off the Florida Turnpike!