Car Care for Pumpkin Spice Season (aka the Fall)
The fall is here and you know what that means! PSL's, sweater weather, colorful leaves, and fall car care! We don't mean to kill the mood with the latter, we tried to slip that in discreetly. Even though it's the last thing you'd want to think about during this pumpkin spiced season, it is important to keep in mind for your Clermont Toyota. It's pretty simple once broken down, just do the usual car maintenance you do but once the fall hits. There are specific parts that need extra care now that the temperatures are lowering. Not to worry, here at Toyota of Clermont, we'll give you a breakdown of what fall car care maintenance you'll be needing for this season. Check it out!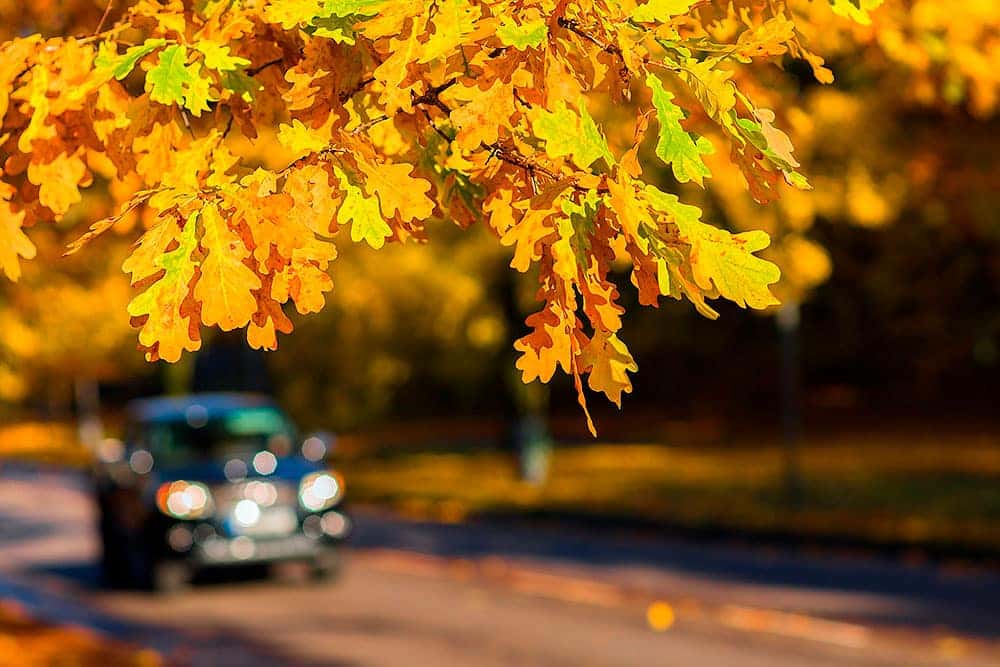 Get Your Clermont Toyota Ready for the Fall
1.   Check your tires
Did you know that when temperatures drop, so does the PSI level in your tires? With every 10 degrees of temperature change, your the tires in your Clermont Toyota lose 1-2 pounds. Thus, it's good to check PSI levels are good. Something else you need to check for on your tires is to make sure that there's enough tread depth and that there's no wear and tear. Obviously being in Florida there's no exposure to snow, but if you plan on road tripping to a place where snow isn't a stranger, we recommend changing to snow tires for this season.
2.   Inspect the battery
Fall car care includes making sure the life source of the vehicle is still good. In this case, it's the battery of the car. Make sure that the connections are tight, clean and corrosion-free. Winters can take a toll on your car battery so make sure you're frequently checking it. If you need assistance, bring your car in for service to one of our auto service techs. They'll be more than happy to help out!
3.   Check your brakes
Your brake system needs to be on point in the fall, because it's the stepping stone to winter. What many people forget is that half of driving requires stopping—whether it be for a stop sign, red light, or pedestrians crossing. If you don't have the ability the stop freely, then you're in serious need of car care for your Clermont Toyota.
4.   Check wiper blades, defrosters and heaters
Make sure the cooling and heating system are functioning properly not only for your comfort, but for your safety. Defrosting and visibility will be important once the cold weather hits. Also, make sure your wiper blades are in good condition (they're typically changed every 6 months).
5.   Check your lights
The final fall car care tip is to have your lights checked. Tis the season we have less daylight, so make sure your headlights and taillights are all in good shape. Check to see they're not burnt out and that they have good clarity.
If your Clermont Toyota is on a regular maintenance schedule then your car is going to have a longer life and you'll stay safer on the road. Stop by Toyota of Clermont today to get that much needed fall car care. We're located at 16851 State Rd 50 just off the Florida Turnpike.