A New Toyota 86 (or Celica) is Coming Soon!
The Toyota sports car lineup has been recently reinvigorated with the introduction of the Clermont GR Supra. Akio Toyoda has been quoted on creating a triumvirate of sports models in the future. With the Supra being big brother and the 86 coming in the middle, we're still wondering what the youngest sibling will be. While we wait for that, there's big news regarding the middle sibling today! Yes, the Toyota 86 is getting some new and improved looks pretty soon. While Toyota hasn't officially announced anything yet, we need only look to the 86's twin for answers. Toyota of Clermont has the latest news on the Toyota 86 right here. Read on for more!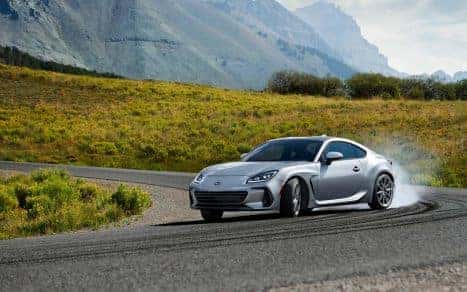 The Toyota 86 is Getting a Refresh!
Again, none of this is confirmed, but the secret's out that the Toyota 86 is getting a refresh because it's Subaru-born twin, the BRZ, was unveiled with new style. Mechanically and stylistically the BRZ and Clermont Toyota 86 mirror one another and only vary when it comes to badging. Here's what we've gathered so far:
An obvious change to the upcoming 86 is a refreshed exterior look. The front bumper will feature a more open grille design with striking headlights. This gives it almost an Aston-Martin esque look. The stance appears lower and sportier as well.
In the engineering department, the Clermont 86 will likely be getting it's signature boxer engine back. This will be a 2.4-liter direct injection boxer 4-cylinder that reps 228 horsepower and 184 lb/ft of torque. While these ratings could change with the Toyota badging, they'll likely remain consistent.
RWD will remain along with a front placed engine to achieve perfect weight balance.
MacPherson strut front and multi-link rear suspensions return for 2022 along with some track-tuned improvements.
Subaru has imbued the BRZ with its own safety suite of features and it's likely that Toyota will include a version of Toyota Safety Sense with the new Clermont Toyota 86.
It's also been revealed that the BRZ will feature an improved braking system with enhanced stopping force.
Some of the finer improvements include a better multimedia infotainment head-unit, a sporty and hella cool looking digital instrument cluster, and optional 6-speed manual and automatic with paddle shifter transmission choices. Will these make it to the 86? Only time will tell.
Toyota GR 86 or Celica?
The headlines have been abuzz with new about the upcoming Clermont Toyota 86, but there are a few nomenclature tidbits out there for speculation as well. Many automotive industry sleuths have come to the conclusion that the 86 will be getting the signature "GR" denomination to match it's big brother, the GR Supra.
But, there's a surprising piece of news you may or may not have heard yet. Toyota recently filed a trademark for the Celica name again. Now, the question is, will the new 86 retain its name or be rebranded as the GR Celica? Or will the Celica become the rumored little brother in the triumvirate? Again, only time will tell.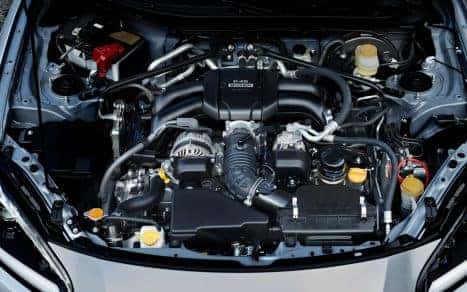 Shop Sporty Toyota Models with Toyota of Clermont Today!
The Toyota 86 will be returning to Toyota of Clermont soon, but with no official announcement we have a little while to wait. If you're feeling particularly impatient, you can shop new Toyota models, like the Supra, with us today at 16851 State Road 50!