2019 Clermont Toyota Corolla Hatchback: new details
New trim levels, new features, and a new design. The 2019 Toyota Corolla hatchback is a highly anticipated vehicle from our new model year lineup and we have some new details that you have to read to believe!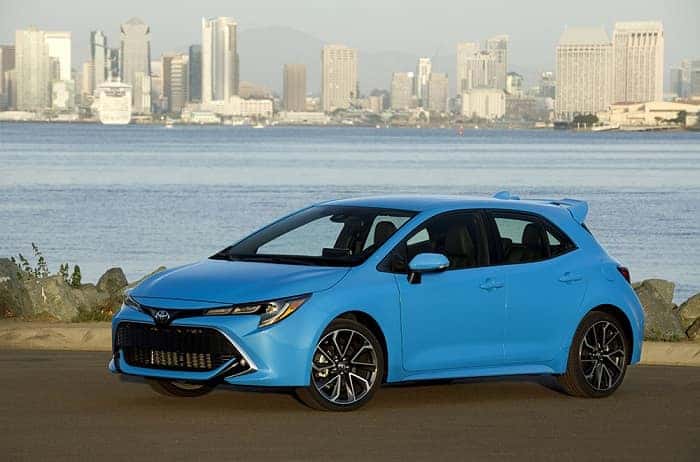 A new Corolla for a new year
The Clermont Toyota Corolla of yesteryear is out and making way for a brand new design. With all new features and trim packages, this Toyota hatchback is ready to hit the roads this summer and we're excited!  Toyota of Clermont has all of the feature and pricing details to get you excited for this stunning new hatchback.
Pricing:
The 2019 Toyota Corolla hatchback will have a starting MSRP of $20,910, which includes a $920 destination charge.
There will be an optional CVT (Constant Variable Transmission) option for an additional $1,100.
With additional trim levels, features like blind spot monitoring, adaptive headlights, and premium Blizzard Pearl White paint will tack on additional charges to the MSRP, depending on the trim level.
Trim levels:
The SE (standard edition) includes the Entune 3.0 infotainment system that comes equipped with Apply CarPlay and Amazon Alexa compatibility.
Next up is the SE Preferred that includes some additional features like: a full app suite incorporated in the infotainment system, Toyota.com telematics, an optional blind spot monitoring system, and 17" wheels.
At the top of the trim levels is the XSE Preferred with an MSRP of $23,910. This Clermont Toyota hatchback includes features such as: an eight JBL speaker system, Toyota connect on-board navigation, and Qi wireless charging for compatible devices, and 18" wheels.
Exterior features:
In addition to its all new suite of interior hardware, the Corolla also boasts some new exterior features to complete the package. The base vehicle design sports sleek new lines with a mean front end that make this Toyota hatchback look tough.
Additional features on this vehicle, depending on trim level, include a rear spoiler, fog lamps, adaptive headlights, and a new premium paint option.
With all of these awesome features inside and out, you might be asking yourself, what more could there be? It's time to take a look under the hood to check out what this new Clermont Toyota hatchback has to offer in the engineering department.
Ditching the 1.8L, the 2019 Clermont Toyota hatchback has an upgraded 2.0L inline four-cylinder engine with 168 HP and 151 lb-ft of torque.
Better fuel efficiency is also new with this Toyota hatchback. The SE trim level with an added CVT has an EPA estimated 32 city, 42 highway, and 36 combined mpg to keep you saving on gas while looking sporty. The XSE model has an estimated 30 city, 38 highway, and 33 combined mpg.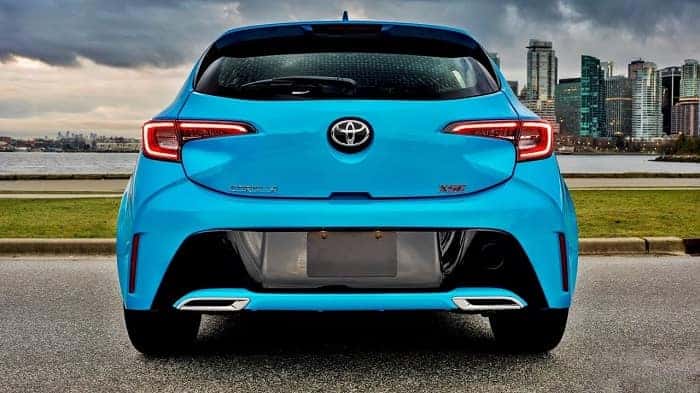 The 2019 Toyota Corolla hatchback is almost here
Are you excited for the new 2019 Toyota Corolla hatchback? Come visit Toyota of Clermont and talk to one of our experts for more information on this new vehicle. Give us a call at (352) 404 – 7000 or visit us at 16851 State Road 50, just off the Florida Turnpike.