Which Toyota SUV Should You Drive Home?
It's no secret that SUVs are the "it" car to drive right now. Everyone wants more space for their passengers and cargo and SUVs have come a long way in terms of driving ease and fuel efficiency. They're more accessible, driveable, and cost effective than ever before. Plus, there's a huge variety to choose from when you're shopping. But, this does pose a double-edged sword scenario, how are you supposed to pick among so many available options?
Here at Toyota of Clermont, we're all about getting you into the ride you want. If you're stuck trying to shop for a Toyota SUV, here are a few quick facts to help you pick the right one for you. Let's dive in!
Finding the Toyota SUV That's Right for You
Toyota has quite a few choice SUVs to choose from on its lineup. While it's great to have more than less options, it does make shopping more challenging. Here's a rundown of the main players and the defining factors that should help shopping easier.
Toyota RAV4
The Clermont Toyota SUV RAV4 is one of the most versatile and accessible rides on Toyota's lineup (it's also one of the most popular). It comes in a variety of trims, including a hybrid and plug-in Prime version, is equipped with incredibly modern tech, award winning safety features, and it looks amazing. It can easily get 35 MPG on the highway and the hybrid and Prime versions take that number up several notches.
Why You Should Pick it: If you're looking for a Toyota SUV with seating comparable to a sedan but that still packs excellent features and capabilities, this is the one for you.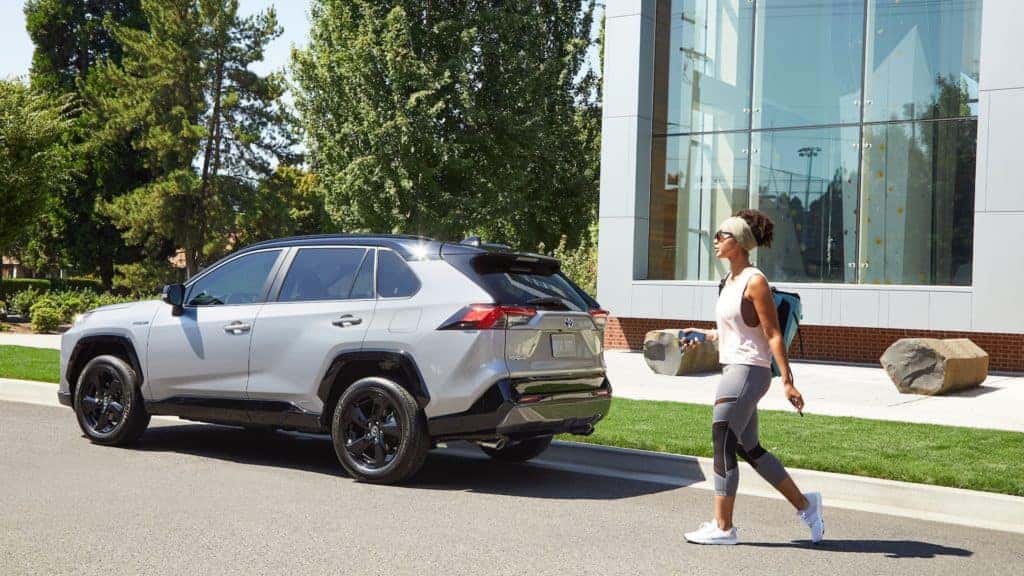 Toyota 4Runner
Acclaim surrounding the Clermont Toyota SUV 4Runner may be a little cultish, but if you get it you get it. The 4Runner is a unique marvel on the Toyota lineup. While it hasn't changed much over the years, many drivers out there would tell you the age-old phrase, "if it ain't broke, don't fix it." With a 4.0L V6 under the hood, the 4Runner packs quite a punch. Ample interior space, towing capabilities, and huge off-roading clout round out the package on the iconic and timeless Toyota SUV.
Why You Should Pick it: If you're looking for an old-school body-on-frame SUV that can tackle off-roading trails with ease, this is the one for you.
Toyota Highlander
Built for the modern suburbanite and self-acclaimed soccer-parent, the Toyota Highlander is a perfect blend between Toyota SUV and minivan. The Sienna and RAV4 love-child is another popular one here at Toyota of Clermont and it's easy to see why. Spacious interior with 8-passenger seating, family entertainment features, a new and slick redesigned exterior, and cost-effective 29 MPG highway make this one an all-around top pick.
Why You Should Pick it: If you're looking for a Clermont Toyota SUV that can haul all your friends and/or family members and still have trunk space and towing (plus it looks great), this is the one for you.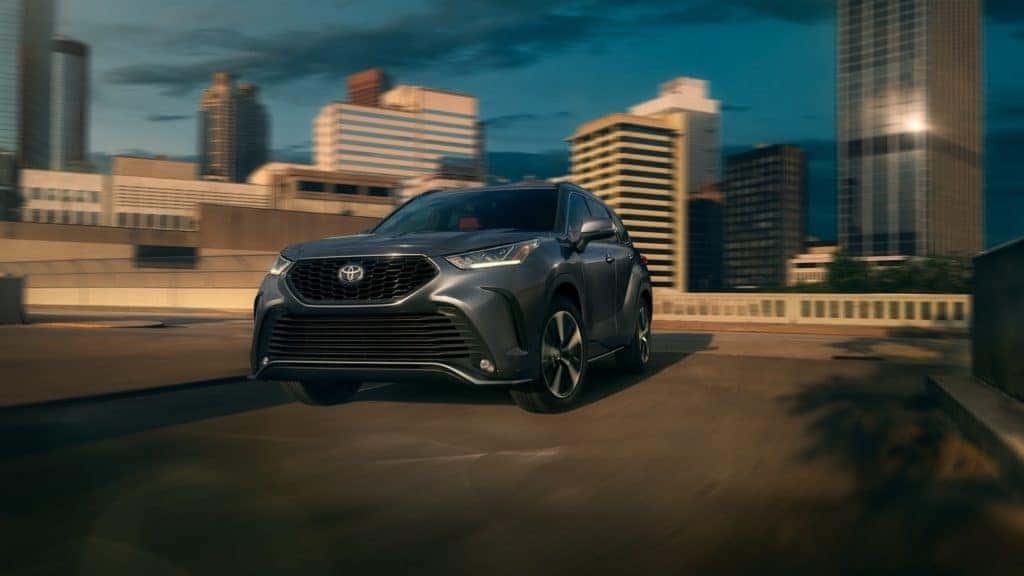 Shop With Toyota of Clermont Today!
Here at Toyota of Clermont we have an incredible supply of Toyota SUVs. Come shop with us today at 16851 State Road 50 and drive home your favorite today!