Is Toyota designing a new Toyota SUV to replace the Land Cruiser?
A few weeks ago, we got the sad news that Toyota is officially retiring the iconic Toyota Land Cruiser (we're still devastated, tbh). However, this week we got some interesting and possibly good news – Toyota has trademarked a new SUV name that could possibly fill the hole that the Toyota Land Cruiser is leaving in the market. According to rumors, Toyota trademarked the name "Grand Highlander" and we're taking a deeper look at what this new development could mean for drivers.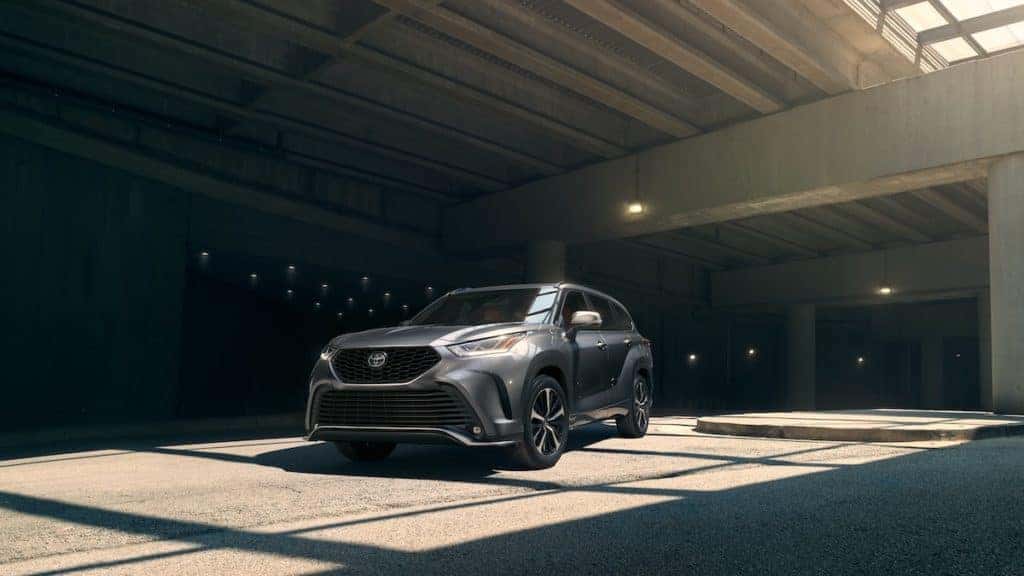 Will this new Toyota replace the Toyota Land Cruiser?
As noted, the Clermont Toyota Land Cruiser is going to be put out to pasture after 2021. It's definitely had its day in the sun and Toyota is giving it one more year on the market before retiring it. The good news is that the 2021 model will lose the heavy V8 engine and feature a new V6 that's sporty and powerful. You'll also still be able to get your hands on the Heritage Edition, a limited-run model, and this year it'll offer three rows of seating instead of two (like the prior model). However, after 2021 you won't be able to drive home this iconic SUV (at least not here in the U.S.).
That's why we're intrigued about the "Grand Highlander" trademark. Like we said, retiring the Toyota Land Cruiser is leaving a gap in their large SUV lineup. Could the Grand Highlander be Toyota's solution to the said hole? Here's what we think.
If the Grand Highlander were introduced to the U.S. market, it could offer a larger alternative to the current Clermont Toyota Highlander. We love the current model – don't misunderstand us – but it's definitely a mid-size SUV. While it offers three rows of seating, the third row can be a bit cramped if you're back there for a long time. And if you put the third row to use, you cut down on your cargo space pretty significantly.
What will the Grand Highlander look like?
If Toyota were to design and produce a Grand Highlander, we imagine that it would be a larger and more spacious version of the current Clermont Toyota model. This would mean a redesigned back end for a more comfortable third row of passenger seats as well as a larger cargo area, even with the third row up. However, we think it would likely remain on the TNGA-K platform just like its sibling, and would probably boast the V6 engine that's going to be placed in the Land Cruiser for a powerful and sporty performance. It may even offer a hybrid option just like the current Toyota Highlander. We think – fingers crossed – it'll be similar to the current Lexus LX in terms of features, space, and performance.
Either way – whether the Grand Highlander comes to fruition or not – we've got plenty of SUV options at Toyota of Clermont waiting for you to test drive them. From the compact Toyota RAV4 to the luxurious Land Cruiser, you're covered! Come visit us at 16851 State Road 50 just off the Florida Turnpike. You can also call us to schedule your test drive today at (352) 404-7000.