What to Know About the New Toyota Raize
In a world of highly popular SUVs, trucks, and large vehicles, is there room for the little guys? The iconic Corollas, the Yaris, the Prius? Amidst all the noise and over-the-top sizes of new Toyota SUVs and trucks, it can feel like there's no more room on the road for compact vehicles. Well, we're here to tell you that Toyota is exploring a new segment in their already iconic vehicle lineup that blends the easiness of driving with just the right amount of space. Introducing, the new Toyota Raize, Toyota's new Clermont subcompact SUV.
Join us at Toyota of Clermont as we dive into the newly revealed features of this new subcompact SUV. But, before we being, as a full disclosure this vehicle is only currently slated to be released in Japan and does not have any speculated or confirmed release in North America.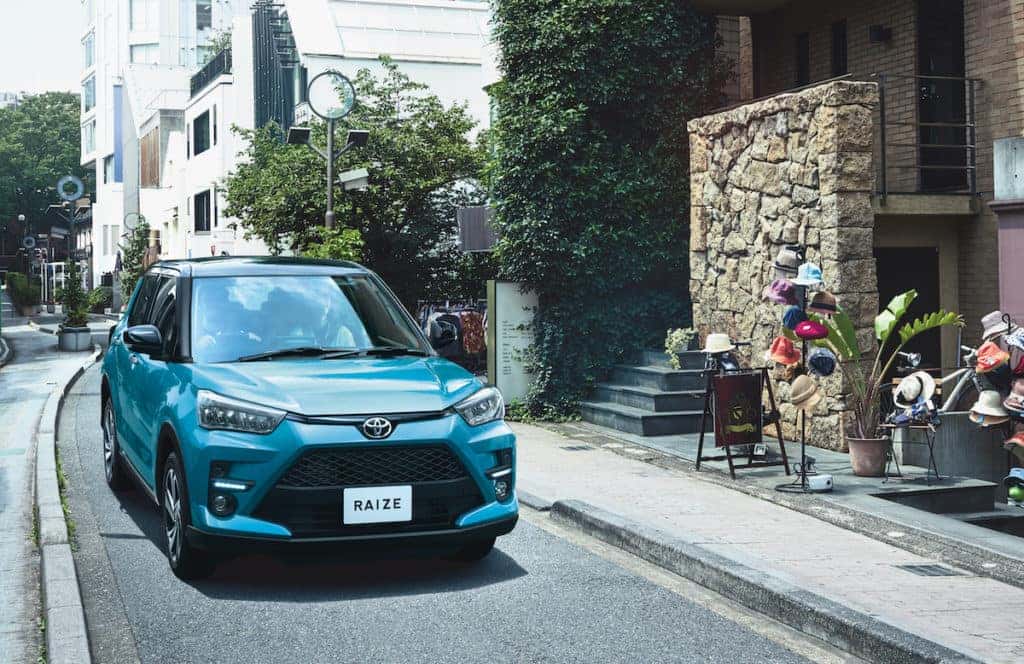 Everything You Should Know About the New Toyota Raize
The Toyota Raize has us feeling a little jealous here at Toyota of Clermont as we we won't be seeing this new Toyota parked on our lot anytime soon or maybe not at all. But we can't help but dream. Here are some of the unique features of this special vehicle:
Exterior Features
The Toyota Raize draws on inspiration from both the typical SUV and the compact vehicle by creating the best of both worlds. The body is 157 inches long (the Corolla is around 182, to give you an idea) but still uses 17-inch wheels and accented fenders to give it the SUV look.
The front bumper maintains an aggressively angular design coupled with thin LED accent lighting.
There are eight body colors available along with optional R-coded roof colors for an ever more stylish look.
Interior Features
To create a more driver-centered experience, the new Toyota Raize's interior is designed to encase the driver for a less-distracting commute. The head-unit and shift knob are placed for ultimate ease of access.
The front seats have been designed with a different shape for additional comfort.
Luxurious plating and red accents draw the interior design together.
The LED speedometer is state-of-the-art allowing drivers to choose their preferred style of information display while showing drivers essential information without the need to distractedly browse.
Trunk space is plentiful in the Clermont new Toyota Raize and includes a moveable deck board.
Engineering Features
A 1.0-liter D-CVT turbo engine provides the torque of a 1.5-liter engine and incredible fuel efficiency.
The Clermont new Toyota Raiz is available in either a 4WD or 2WD model.
The 2WD model can achieve around 44 mpg and the 4WD around 41 mpg.
Driving features include Adaptive Cruise Control, Smart Panorama Parking Assist, Collision Warning Function, Crash Avoidance Braking, and Erroneous Start Prevention (helps to prevent an accident in which the driver depresses the gas pedal rather than the brake pedal).
Unfortunately, the new Toyota Raize has not been confirmed to be receiving a release in North America as of yet. But, we're hopeful this amazing compact SUV will make its way to Toyota of Clermont. In the meantime, shop all our amazing Toyota models today online or at 16851 State Road 50.