All About the Rumored Toyota TJ Cruiser
Industries move fast. In technology, new cell phones, tablets, game systems, and other products are released year after year. In the automotive industry, the same holds true. The new model year is usually released during the previous calendar year and if it's not an entire re-design it's typically a half design that still provides drivers with something new to look forward to. On the docket for Toyota is the Clermont Toyota Land Cruiser Heritage Edition, the released 2020 Toyota Supra, TRD Pro editions of the Toyota Camry and Avalon, and much more! For most drivers, this would seem like enough vehicles to satiate even the biggest of Toyota fans, but there's more! Introducing, the Toyota TJ Cruiser!
Not to be confused with the famous Toyota FJ Cruiser, this new vehicle was initially teased as a concept at the 2017 Tokyo Motor Show. It is now, reportedly, going into production to be debuted in Japan for the 2020 model year. Toyota of Clermont is here with the latest news on the exciting new Toyota TJ Cruiser, check it out!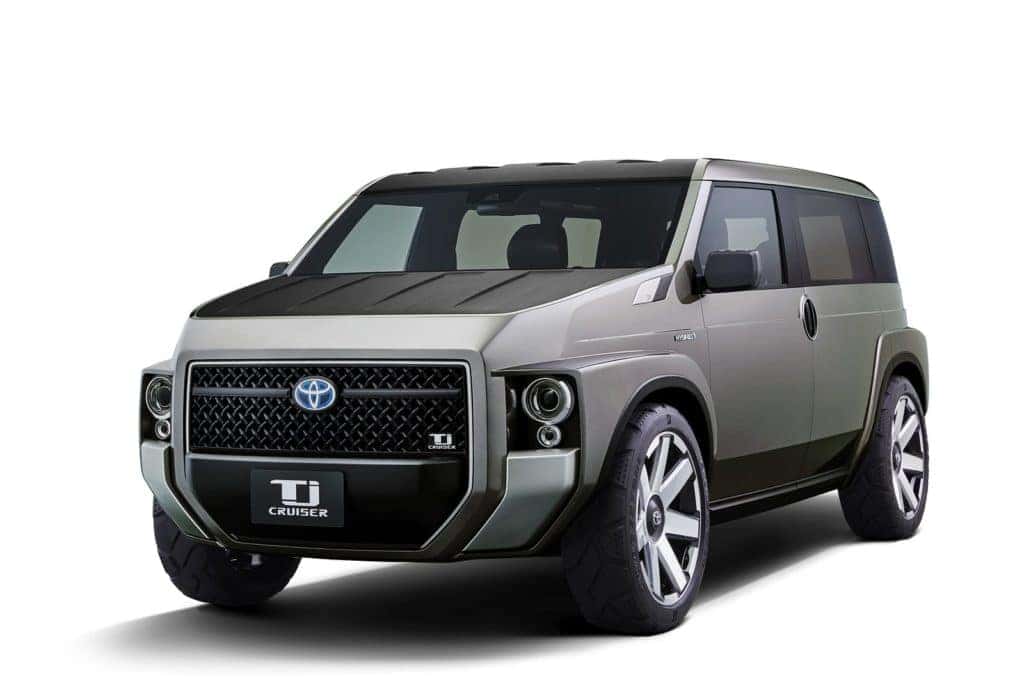 What is the new Toyota TJ Cruiser?
In short, the new Clermont Toyota TJ Cruiser is part SUV part minivan. The concept was originally unveiled at the 2017 Tokyo Motor Show and featured a boxy design with a 4-seat interior design. The futuristic design also featured an engine compartment that opened in the opposite direction from almost all other production Toyota vehicles (think reverse style, like a semi-truck). Plus, the interior features a completely fold-down passenger seat for maximum cargo space. The front doors open like a typical vehicle and the two backseat doors slide open like a minivan.
The Clermont Toyota TJ Cruiser, while some call it the spiritual successor to the FJ Cruiser, will use a hybrid power-train similar to that of the Toyota Prius or Corolla hybrid. The 1.8-liter hybrid power-train and the 2.0-liter four-cylinder engine specs are heavily rumored to be options for this new vehicle. While the concept only featured seating for up to five, the general consensus is that it will likely come with an optional third row in some models.
How are automotive journalists so certain that the new Toyota TJ Cruiser will be heading to production soon? An article obtained from a Japanese vehicle journalism site claims that Toyota has decided to unveil a production model of this vehicle in October of this year at the Tokyo Motor Show to then be sold in December. While there's no confirmation of this vehicle's arrival in the North American markets, the vehicle will be built on the TNGA platform (on which many production Toyotas are built) so we can't rule out the possibility for certain. One thing's for sure, a vehicle as versatile, fuel-efficient, and stylish as this will be welcomed warmly at Toyota of Clermont!
Shop New Toyota SUVs at Toyota of Clermont
Whether the new Toyota TJ Cruiser makes its way to Toyota of Clermont or not, you can still shop for a spacious and stylish Toyota SUV or minivan today! Check out our inventory online or visit us at 16851 State Road 50 today!