What it means when your car gas gauge stops working
Have you ever looked down at your car gas gauge to see how much fuel you have left and realized something just isn't right? Maybe you just filled up and it's still saying empty, or maybe the fuel level swings wildly for no reason at all. What it boils down to is that you may not have an accurate idea of how much fuel is in your gas tank, which can lead to you getting stuck on the side of the road on E without even realizing it. Our Clermont Toyota service techs are here to help!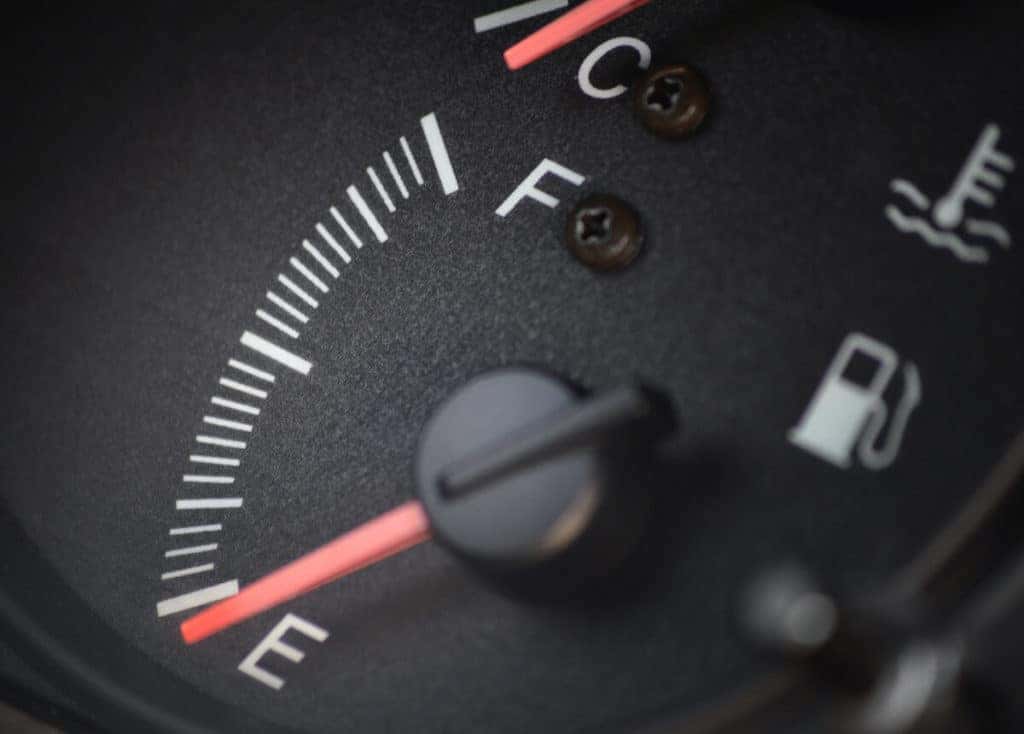 Before we can discuss your gas gauge and why it might be malfunctioning, we need to give you a quick tutorial on the parts involved. Here's the basic breakdown:
One of the main perpetrators when it comes to a faulty gas gauge is a malfunctioning fuel sending unit.
The fuel sending unit measures the amount of gas in your fuel tank and then lets the gauge know the level so it can communicate it to you.
The sending unit is composed of three parts: the float, the metal rod, and the variable resistor.

The float literally floats on the fuel in your gas tank and measures how much is in there.
The metal rod attaches the float to the variable resistor.
The variable resistor then communicates to your gas gauge the level of fuel in the tank via wiring.
Three reasons your gas gauge isn't working
So what happens when these parts malfunction? Check out these three main scenarios that we most often see at Toyota of Clermont when it comes to gas gauges:
#1: Your gauge swings back and forth for no reason. 
Is your gas gauge fluctuating wildly even though your driving habits haven't changed at all? If it's constantly changing levels, it could be because the float is "sticking" in place and then being jostled free by the movements of your car, which can result in irregular readings. This can also result from the gauge itself being faulty. Either way, you need a professional to take a look at it (so call Toyota of Clermont).
#2: The gauge says your tank is empty, but you just filled it up.
So you just filled up your tank (your checking account can verify this) but your gauge is still saying you're just a few miles away from empty. What gives? Basically, this results from the float – it could have separated from the metal rod and is no longer sending information to the variable resistor, or the variable resistor could be having issues. There's fuel in there, but there's no way for your gas gauge to realize it.
#3: The gauge says your tank is full, but it's definitely not. 
If your gauge is telling you that you're ready for a road trip but you know for a fact you had less than a quarter of a tank left last time you checked, you may have an issue with your variable resistor. Problems could span from an open circuit, bad wiring, and more, so let our techs look at it and see where the issue is coming from.
Schedule repairs at Toyota of Clermont
Whatever your issue, we can help! Schedule service with our factory-trained techs today at Toyota of Clermont. We're open seven days a week at 16851 State Road 50, just west of the Florida Turnpike, and you can also schedule online or by calling us at (352) 404-7001.