What is ceramic coating and how can it help your car?
Are you sick of trying to keep your car clean and looking like new? It can be a challenge, we know. You face dirt, grime, road debris, sand from the beach, and water spots from the daily rain we seem to face here in Central Florida. It can be a serious challenge to keep your car's paint looking like new and requires a lot of elbow grease on your end. Plus, it's continuous upkeep that you have to stay on top of if you want to keep your car's resale value high. However, our Clermont auto service techs may have the solution – ceramic coating.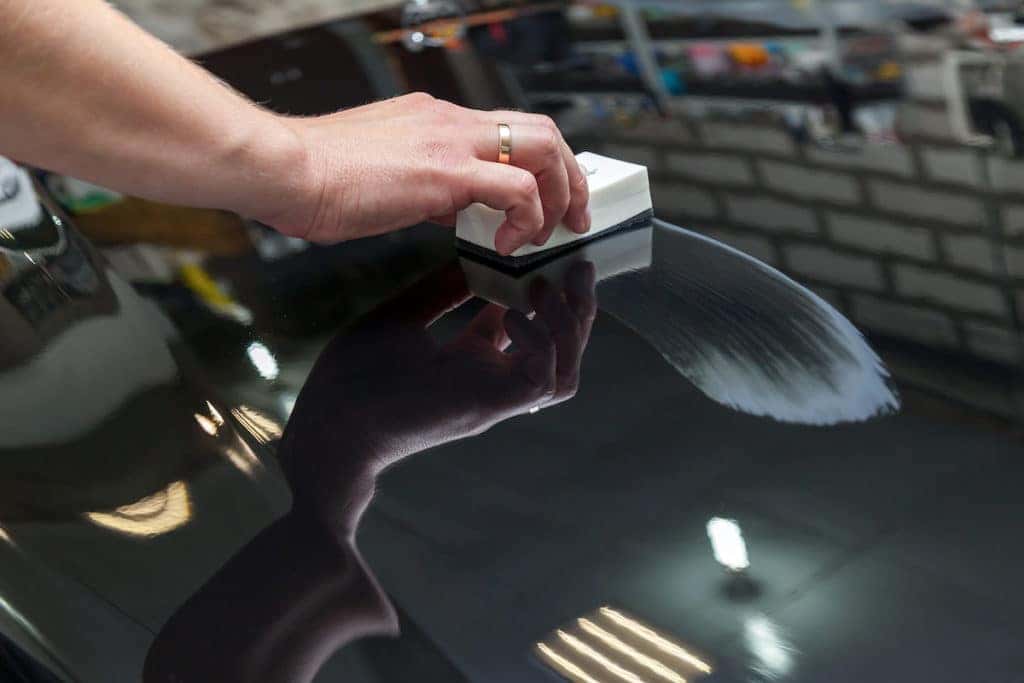 Ceramic coating basics
What is ceramic coating? To put it as simply as possible, it's sort of like a longer-lasting car wax. Ceramic coating is a liquid polymer that's applied by hand to your car's exterior paint; it's put on similarly to a coat of wax and requires special attention to ensure that it's applied evenly. However, it's different than wax in that it lasts A LOT longer. It's a permanent or semi-permanent bond (depending on the product you choose) and it doesn't break down easily as wax does. It won't come off when you wash your car, and you won't have to reapply it every few months as you do with a car wax.
That in itself is a benefit; you won't have to spend an hour in the garage rewaxing your car every few months. However, there are multiple other benefits to ceramic coating and our Clermont auto repair techs are here to explain them to you.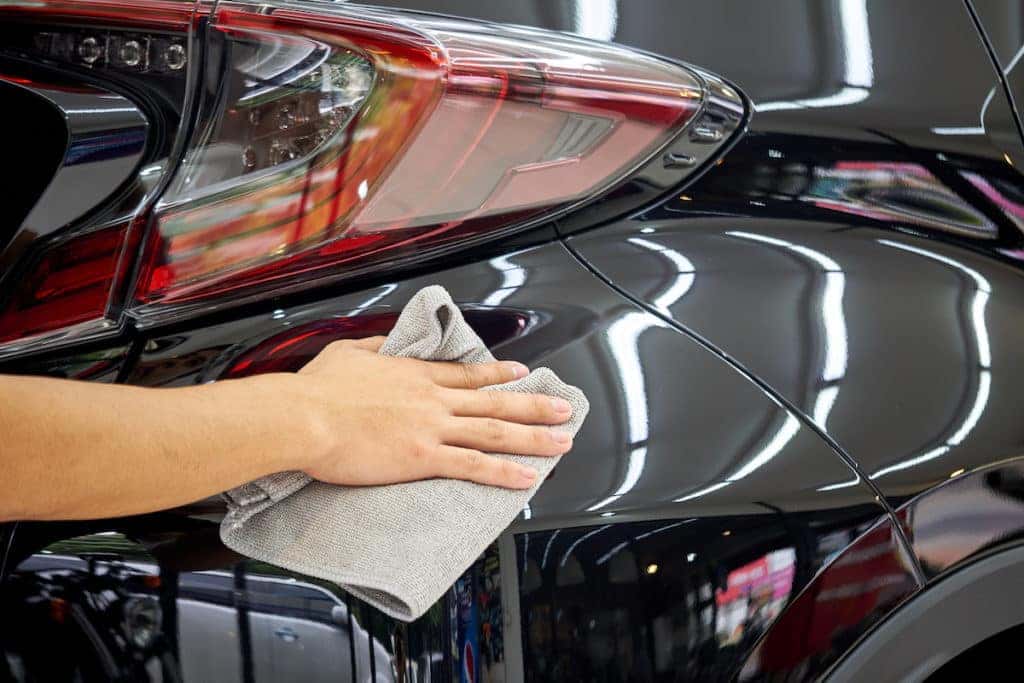 What are the benefits of this product for your Clermont Toyota?
Benefit #1: Your car will be easier to clean. Ceramic coating is hydrophobic so it repels water. This means dirt, mud, and grime won't stick as easily to your car – instead, it'll bead up and slide off without a whole lot of effort (which means a lot more rinsing and a lot less scrubbing on your behalf).
Benefit #2: You'll have a lot more protection for your paint and in turn, your car. Ceramic coating repels water, which means it repels moisture (and in turn can help ward off rust and other water-related damage). Additionally, it can protect your car's paint from fading and dulling due to UV rays and oxidization as well as chemical stains (like when you hit a cloud of lovebugs). It can even ward off some small chips and scratches from road debris.
Benefit #3: Your car will just LOOK better. Ceramic coating keeps your paint's shine high so you'll always have a glossy look to it like you just drove off the lot.
Curious as to how this unique product can protect and restore your car? We've got all the answers you need and can help you decide if this product is right for your ride. Call Toyota of Clermont to chat with one of our auto service techs! We're here seven days a week at (352) 404-7001. You can also swing by to see us at 16851 State Road 50, just west of the Florida Turnpike!